The time in the Remote control is not displaying on the screen of the AC's remote control. Why?
Last Update date :
2017.04.19
The display of the time on the remote control depends on the compatible and applicable models.
See the user manual of your AC if it is applicable or not.
Non applicable moded - Time is not shown.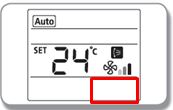 Applicable Model: Time is shown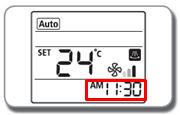 Contents Satisfaction Survey