How to save easy clip with Scrapbook using the S-pen?
Last Update date :
2017.04.19
1. After you draw a closed shape with the S Pen while holding down the pen button, easy clip will be enabled.
2. If you want reshape the clipped content, use the upper menu tool. And then, Tap to save item to Scrapbook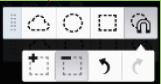 (You can transform the drawn shape area before saving)
3. Select a category to save your content under Scrapbook
4. Tap to save content.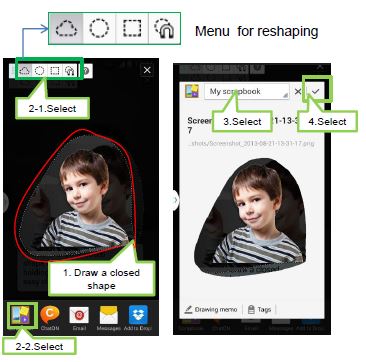 You can transform the clip into following: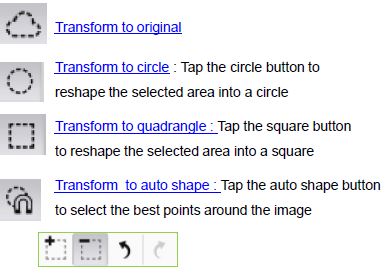 Related Model Information
SM-N9000ZKEXSG, SM-N9000ZWEXSG
Contents Satisfaction Survey