How to register an additional fingerprint on the Galaxy Alpha?
Last Update date :
2017.04.19
Please see the advice below:
1. Go to Settings, the scroll down to the Personalisation Settings area, then tap on "Finger Scanner".
2. Tap Fingerprint manager to register additional fingerprints.
3. Enter your registered fingerprint.
4. Note that you can register up to 3 fingerprints, then tap the Plus symbol icon
5. Swipe your fingertip over the home key from the top of the indicated area downwards.
Repeat 8 times.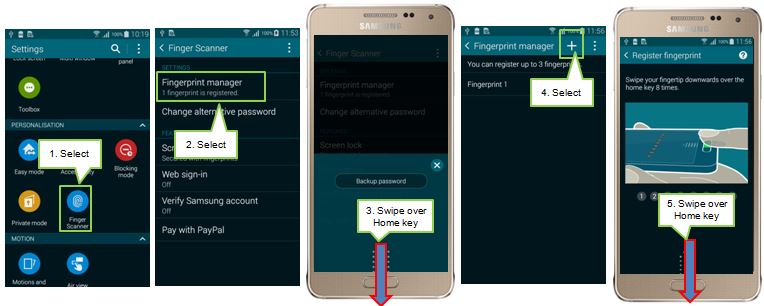 6. New fingerprint is added.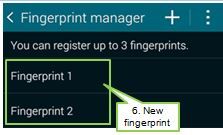 Related Model Information
SM-G850FZKEXSG, SM-G850FZWEXSG
Contents Satisfaction Survey