Galaxy S6 EDGE Plus - How is the EDGE screen being improved and utilized?
Last Update date :
2017.04.19
The Galaxy S6 Edge+ supports the shortcut to your frequently
used app & contacts which is located on the edge display
- The Edge display is not only about the design
- Shortcut to frequently used contacts/apps
- Accessible from any screen
How to use?
Quickly access the frequently used contacts or apps from any screen.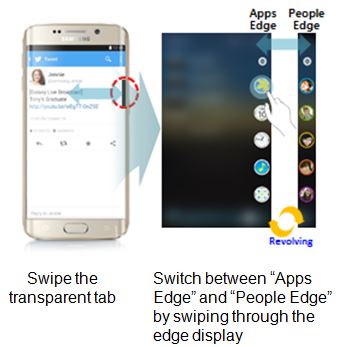 In case of people edge, you can share the photos with handwriting
messages and express your emotion with emoticons. You can also
transfer non-verbal emotion by 3 types of poking effects
1. Knocking
2. Petal
3. Twinkle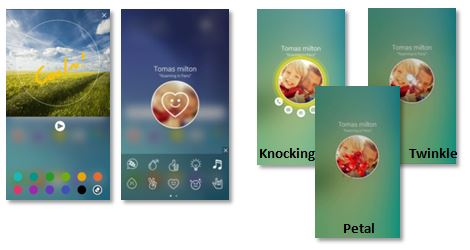 Related Model Information
SM-G920FZBAXSG, SM-G920FZBEXSG, SM-G920FZDAXSG, SM-G920FZDEXSG, SM-G920FZKAXSG, SM-G920FZKEXSG, SM-G920FZWAXSG, SM-G920FZWEXSG
Contents Satisfaction Survey