Samsung Gear 360 - How do I install or remove the memory card ?
Last Update date :
2017.04.19
A memory card must be inserted to take photos or record videos.
Your device accepts memory cards with maximum capacities of 200 GB.
Depending on the memory card manufacturer and type, some memory cards may not be compatible with your device.
• Some memory cards may not be fully compatible with the Samsung Gear 360.
Using an incompatible card may damage the Samsung Gear 360 or the memory card,
or corrupt the data stored in it.
• If you use a slow writing memory card, the recording of your movie can be interrupted
because the card cannot process data at the rate the video is being shot.
If this occurs, replace the card with a faster memory card or reduce the video size.
• Use caution to insert the memory card right-side up.
• Memory cards are sold separately.
• If you insert or remove a memory card while the Samsung Gear 360 is turned on,
the power will turn off
• Frequent writing and erasing of data shortens the lifespan of memory cards.
• When a memory card is not inserted, No card is displayed on the camera status screen.
1. Open the cover.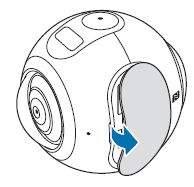 Please note Be careful not to damage your fingernails
when your remove the cover.
2. Insert a memory card with the gold-coloured contacts properly aligned with
the Samsung Gear 360's contacts.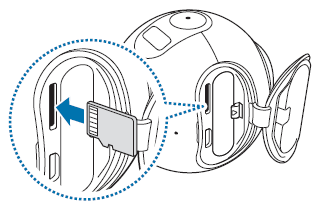 3. Push the memory card into the slot until it locks in place.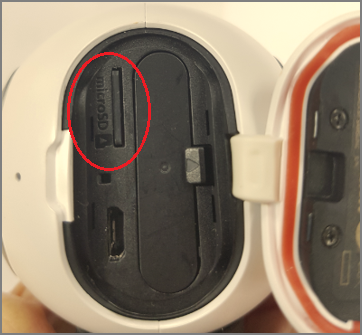 4. Close the cover.
And for removing the memory card.
Push the memory card until it disengages from the Samsung Gear 360, and then pull it out.

Related Model Information
SM-G920F, SM-G925F, SM-G928X, SM-G930F, SM-G935F, SM-N920C
Contents Satisfaction Survey