Vienna State Opera and Samsung to stream performances live in HDR from now on.
Dec 08. 2016
Seoul, 8 December 2016 – The successful collaboration between the Vienna State Opera and Samsung is entering the next stage. The world's first live streaming in Ultra High Definition (UHD) quality is now coming to your living room in the new HDR (High Dynamic Range) image mode. Starting on 29 November, the new streaming technology will kick off with a performance of Giuseppe Verdi's "La traviata". Enjoyment of opera via Samsung Smart TV or online streaming is taking a significant leap forward in quality with more brightness and contrast.
"With the new UHD live stream and HDR mode, we've laid another milestone in the development of streaming technology. Samsung not only offers end-user premium quantum dot SUHD TVs with HDR mode for this new standard but also top-quality content in conjunction with the State Opera. The opera experience won't just have higher audio quality but will also broadcast in optimal visual quality to your TV screen," says Sunghan Kim, Managing Director, Samsung Electronics Austria. "We are proud to be not only a long time enabler, but also exclusive partner for today's first HDR streaming."
"This new technology is opening up a new dimension for us: going to the opera has very often meant a dark background and strongly lit singers and stage sets in the foreground. The human eye has no problem with this and can make out many details in the light and the dark. HDR makes it possible for opera and ballet broadcasts to reproduce the original lighting of each production without compromises for the TV image or annoying additional TV lighting for the audience in the theatre. HDR brings quite new, fantastic quality on multiple levels. And we're very pleased to drive innovation forward in collaboration with Samsung," says State Opera Director Dominique Meyer.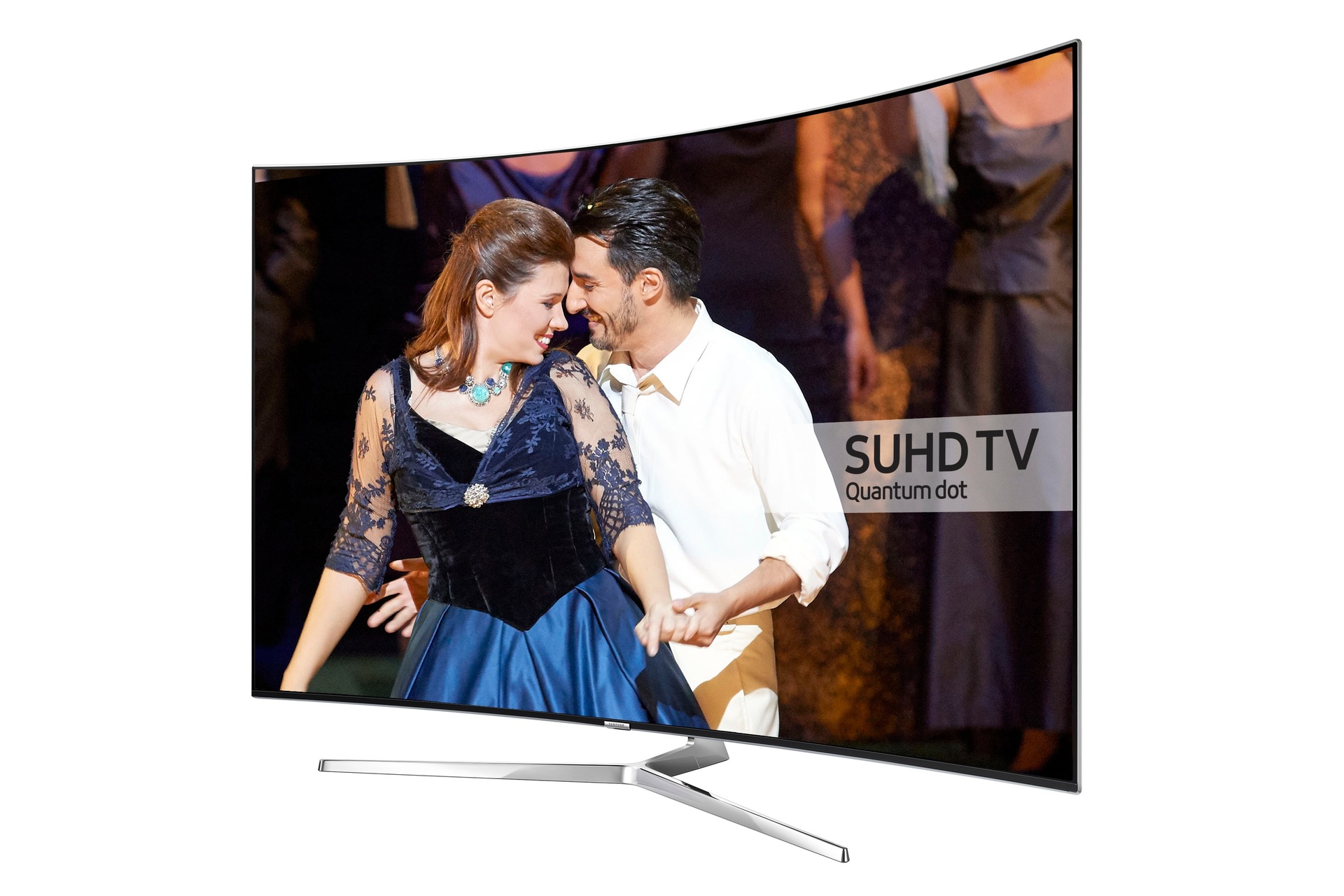 World's first UHD streaming now also in HDR
The Vienna State Opera and their technical partners at Samsung have been bringing the pure enjoyment of opera into living rooms all over the world via the "Vienna State Opera live at home" platform since 2013. Selected performances of the State Opera have been offered in full HD for live streaming. The world's first UHD streaming started throughout the world in 2014. The Vienna State Opera joined with Samsung Austria to use technical equipment and a UHD camera plus separate cabling to transmit high-resolution images to home living rooms in razor-sharp quality.
Even before there was an industry standard for this new technology, a separate team at the Vienna State Opera had been working on the development of a live work flow for HDR images. Using alternating cameras and lenses, work stations and special advanced software for live-image processing (such as colour correction) on a weekly basis, six specialists from all areas of the technology and their own picture directors produced a top image result, combining technology and art.
Unparalleled image quality with HDR
HDR stands for High Dynamic Range and is the latest revolution in the TV sector. In HDR mode, image content is brighter and more contrast-rich, colours have an impressive depth, and the image is sharper. The technology provides more contrast and improves image areas which were once too dark or too light. By using HDR, Samsung is taking on a pioneering role and has integrated the new image standard into its complete, current generation of quantum dot SUHD TVs and UHD TVs.
All culture enthusiasts wanting to experience opera live within their own four walls now have the ability to do so in live UHD via the Samsung Smart TV app or the Internet at the Vienna State Opera's streaming website for just 14 euros (single ticket, €16.90 per month or €159 per year, free trial month). An HDR-capable Samsung TV set is needed to receive HDR content. Further UHD live streams in HDR image mode are planned for the 2016/2017 season. More information and prices will be published in due course.