Email Scam Alert Notice
Jan 07. 2016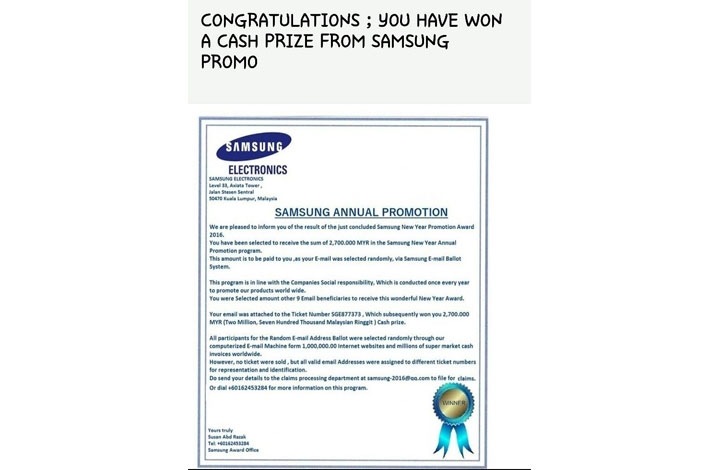 Please be informed, we received an alert about an on-going email scam, claiming that Samsung is having a RM2.7million giveaway to random customers through the Samsung New Year Annual Promotion Program.
We hereby confirm that the email is not being circulated by Samsung. Kindly share this information with your friends and families and be cautious about scams as such in the future.
Please verify with our customer service by dialing 1800 88 9999 for future promotions.
Thank you.
SAMSUNG MALAYSIA ELECTRONICS (SME) SDN. BHD.