Let the Chinese New Year Festivities begin with Samsung SUHD TV!
Jan 25. 2017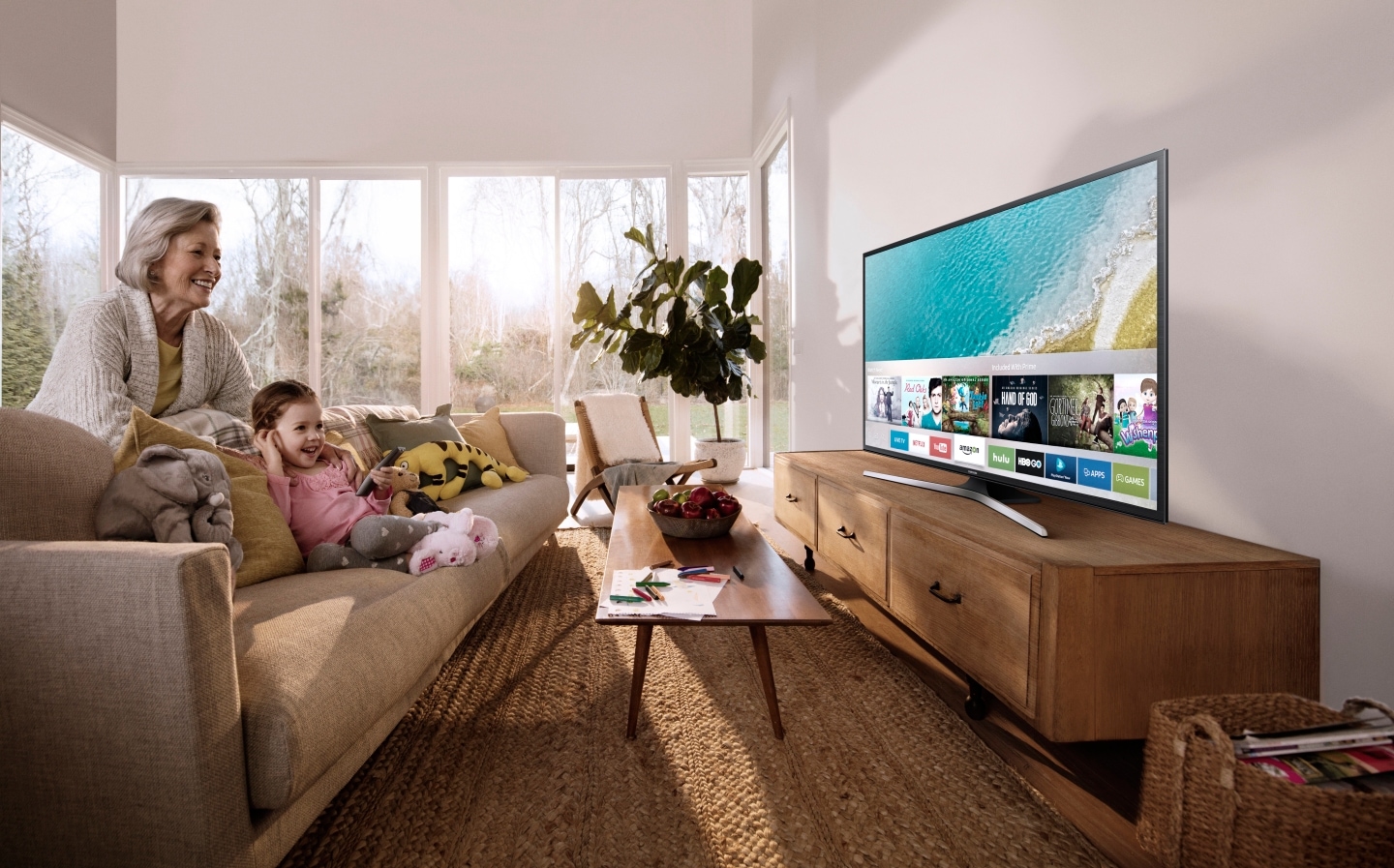 While sumptuous feasts, red packets, and lion dances are synonymous to the impending Spring Festival celebrations, family gatherings are one of the most important parts of Chinese New Year festivities. The merriment begins with the culinary tradition of a reunion dinner, where generations of families gather to share a meal on the eve of the lunar New Year. The bonding that follows typically takes place in front of the TV where family members would snuggle comfortably on the sofa alternating between reruns of classic Chinese New Year flicks and modern Chinese blockbusters.
For most of us, the television is indubitably the most entertaining appliance in our homes. During Chinese New Year, this is ever more so. In the old days, families would catch special Chinese New Year TV programmes selected and aired by Malaysia's broadcasting network over their CRT television sets. Today, with thousands of rich, varied and easily accessible content casted directly to our ultra-high definition Smart TVs, TV entertainment has never been more exciting and fulfilling.
TV today is focused on providing an easier and more comfortable user environment in a world filled with content that consists of live broadcast, video-on-demand (VOD), over-the-top (OTT) and user created content (UCC), as well as a diverse range of games. Facilitating this significant shift to smart content is none other than one of the world's leading TV manufacturer, Samsung.
Samsung has redesigned the Smart TV user experience (UX), enabling all in the family to find their favourite TV shows from a single menu on the main screen, regardless of their source. The new Smart Hub interface represents a shift away from multiple content sources and devices, to one integrated content and services platform. With the refreshed and customized interface, TV entertainment this festive season is something to anticipate as family members can search through hundreds of popular local, oriental and western titles to suit their fancy. For grandparents that enjoy classic Chinese entertainment, to K-drama watching moms and game-loving children, there's more than enough content to choose and customize from. 
Another innovation for the Samsung Smart TV is a single remote control experience that eliminates the need for separate controllers for various TV-related devices. This feature is particularly handy during CNY visits as there's no more worry of misplaced remotes and kids hiding them. Built upon the Tizen platform and thanks to its automatic source recognition, the new One Remote provides quicker and more streamlined access to entertainment – providing all in the family the one tool they need to control their entire home entertainment system.
The growing popularity of Samsung's Smart TV platform is not only down to the great content and user-friendly functionality; its viewing experience also make it a compelling reason to fall in love with TV all over again. Impress relatives and guests this Chinese New Year with a TV beyond aesthetic beauty and myriad of rich content; the brand's award winning SUHD Smart TVs surpass the limitations of previous displays, delivering superior picture quality with stunning contrast, striking brightness and spectacular colour.
Together with Smart Hub and One Remote, Samsung's Smart TVs provide the most streamlined, convenient and intuitive TV user experience – offering choices and performance viewers expect from today's home entertainment technology. Samsung's Smart TVs are sure to gratify and simplify even the most complex TV entertainment needs this Chinese New Year.
Samsung Malaysia Electronics wishes all a prosperous Chinese New Year!