How do I use the Camera App on my Samsung Galaxy Gear
How do I use the Camera App on my Samsung Galaxy Gear
STEP1.
Last updated: 3 April, 2017
The Galaxy Gear is equipped with a camera that allows you to take pictures and view your gallery of saved images and videos.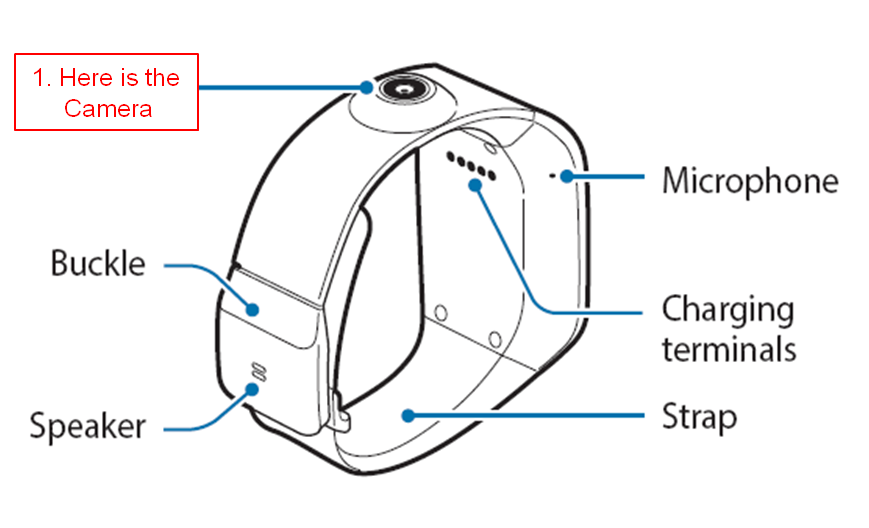 1. When the clock screen is displayed, swipe down from the top of the screen to open the Camera app.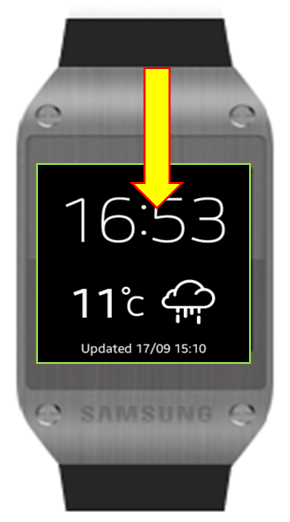 2. To take a picture touch the centre of the screen.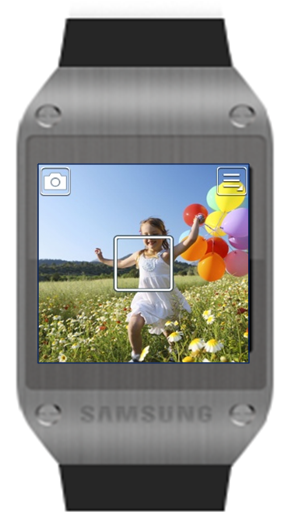 3. To record a video, touch on the camera icon to switch to video mode. Touch the screen to start recording. To stop recording, touch the screen again. The maximum recording duration is 10 seconds.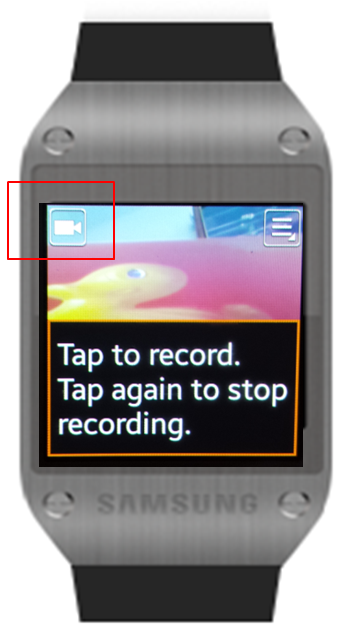 4. To change the settings for the camera, touch the options icon.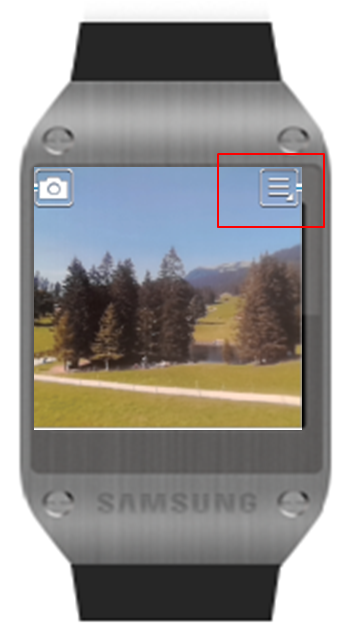 5. Touch and hold on the screen – by dragging your finger up or down you can scroll through the settings options available.
Note: to take a sound & shot picture, tap on 'Sound & shot' in options, select 'Yes' and then swipe downwards on the screen to switch back to the Camera app. Touch the screen to take a sound & shot photo. The device will record 9 seconds of sound with a picture.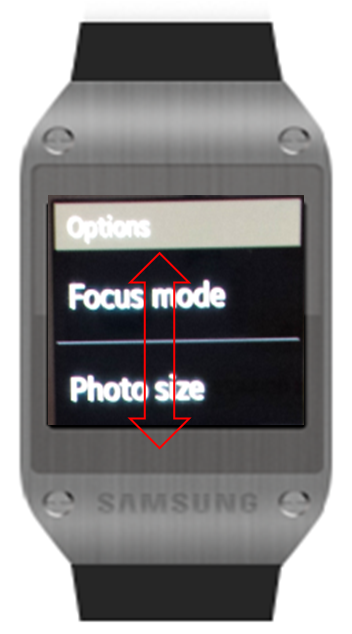 6. To view your saved pictures and videos in the gallery, press the power button on the side of your Galaxy Gear to return to the home clock screen.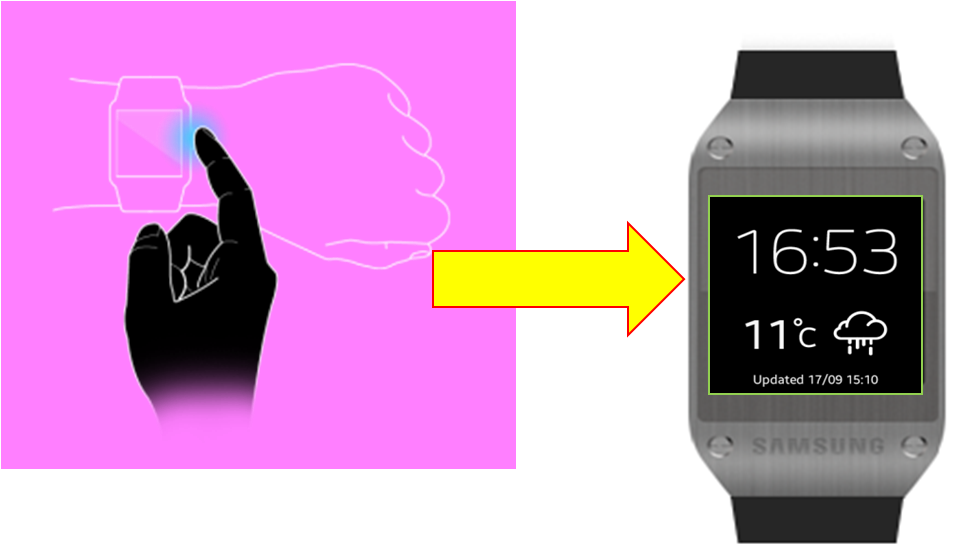 7. Swipe across the screen right to left four times until you see the Gallery App and then touch the icon.

8. The Galley will open. Tap on an image to view a picture or video.
Note: to zoom in or out of an image, touch the screen with two fingers and then spread two fingers apart to zoom in. To zoom out, squeeze your fingers together.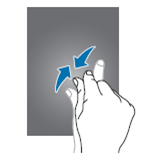 9. To delete an image touch the options icon when viewing an image and touch delete.
The Galaxy Gear will advise you that you have not transferred the image to your mobile device. To transfer the image touch cancel. Then scroll down the options menu and touch 'Transfer' to send the image to your device. The image will be saved in the Gallery of your device. You can now proceed back to deleting the image from your Galaxy Gear and such it should now advise you that the image is saved on your mobile device.
Note:
Humidity and liquids may damage your device. Keep your device dry.

Do not use a screen protector. This causes sensor malfunctions.

The camera automatically shuts off when unused and while charging.
Content Satisfaction Survey
Need more help? Contact Us.
Online
24 hours a day/ 7days a week
(Including Public Holidays)

Email
We'll respond within 24 hours of your request.
Remote Service
Take advantages of Remote Support for TVs, Mobile phones &Tablets
Call
1 800 22 8899For Mobile Devices, Samsung Pay, Samsung Smart Care
24 hours a day/ 7 days a week

1 800 88 9999For other Products & Enquiries
24 hours a day / 7 days a week
* For any printer related enquiries, please visit HP website .
Contact Us