Zone Booster
FlexTrayTM
WaterWall Technology
Revolutionary Washing Performance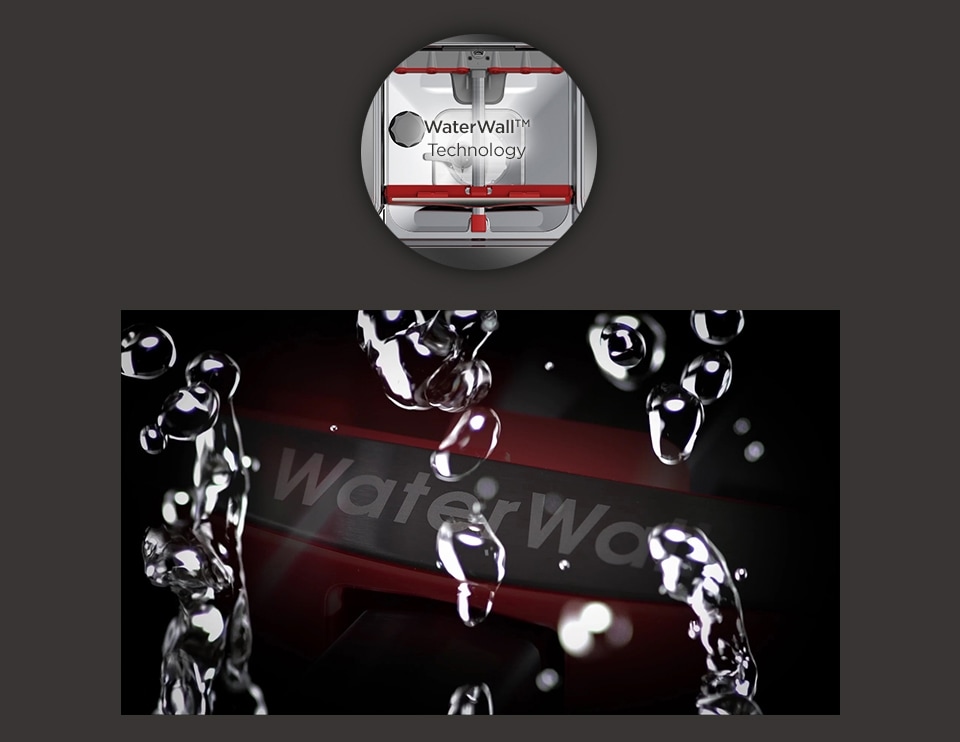 Revolutionise dish duty with WaterWall™ Technology. Only Samsung WaterWall™ dishwasher offers a powerful water spray bar, gliding back and forth to create a sweeping wall of water covering hard to reach places of the bottom rack, where the dirty dishes often rest.
Targeted Washing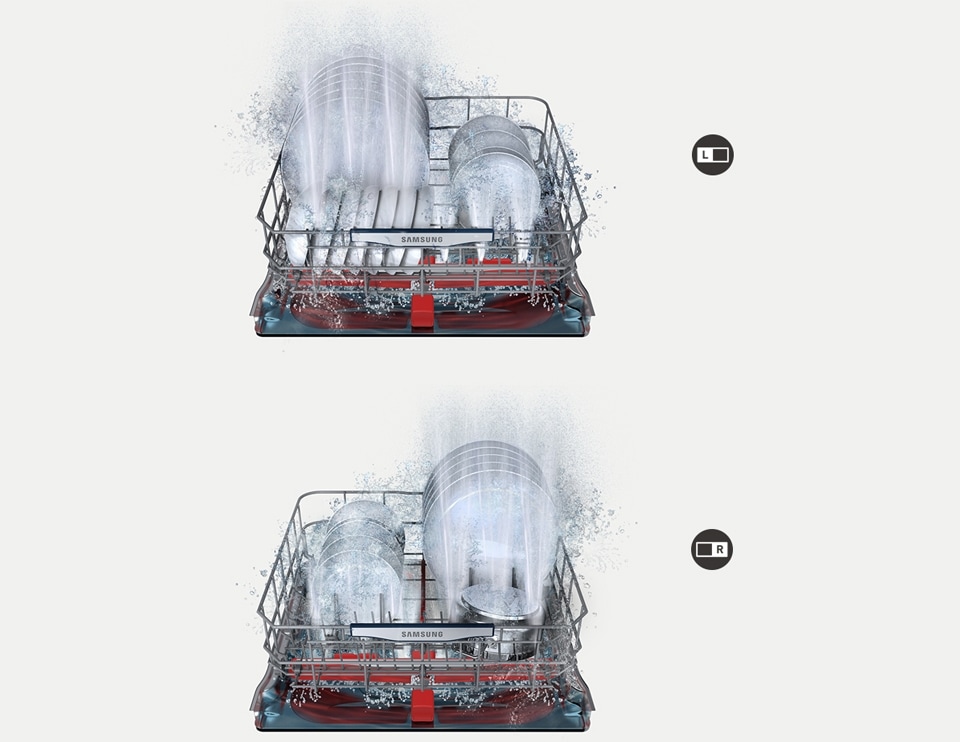 The Zone Booster setting allows you to clean dirty pots and delicate glassware at the same time, thanks to its intensive zones with higher pressure and different temperature settings. Group heavily soiled pots and pans on the bottom rack to the left or right, targeting them for a high pressure wash to remove grease and food particles. Place the other dishes and glasses on the other side for a normal wash with lighter water stream.
Cutlery Convenience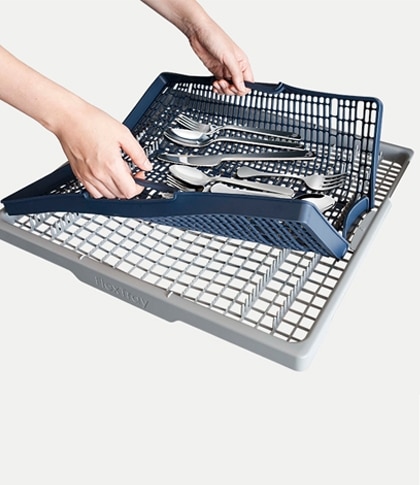 The WaterWall™ Dishwasher W9950 is designed for ultimate flexibility. With the FlexTray, silverware can be laid flat for efficient cleaning and then removed easily thanks to its bendable design. This gives great convenience for unloading.
Effortless Rack Operation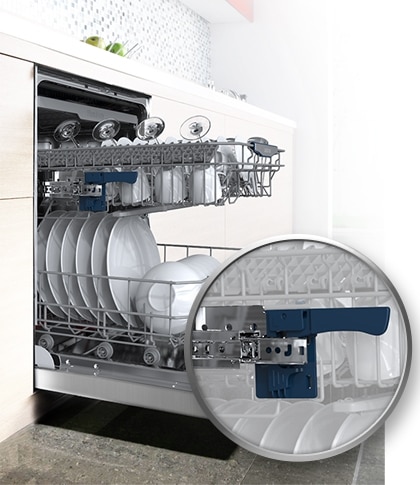 Enjoy effortless loading and unloading with the Samsung WaterWall™ dishwasher DW9950. The upper Gliding Rack feature slides in and out for greater comfort and less shaking. Whether under the strain of heavy pots and pans or cradling a delicate load of stemware, the rack pulls out smoothly.
Optimal Dish Drying
With this simply smart innovation, there is no need to wait around for the wash cycle to end. The Auto Door Open delivers sparkling dry dishes every time. When the rinse and dry process is complete, the door opens about 10 centimetres to allow steam to escape, giving you great drying results.
Save Time
Experience greater flexibility with WaterWall™ dishwasher DW9950's Half Load setting, which allows you to fill and clean just the top or bottom zone. Gone are the days of waiting to fill the dishwasher before running a cycle.
Features and specifications are subject to change without prior notification.