Experience superior performance with the Galaxy Note 8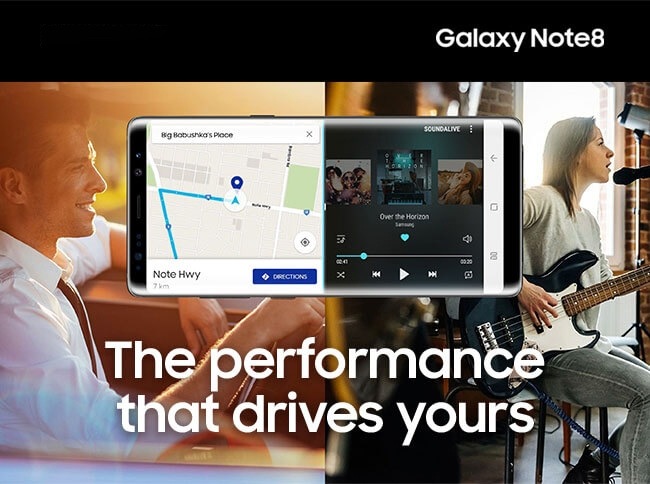 Hi,

The high-performance Galaxy Note 8 gives you the freedom to do so much more.

With a 10 nm mobile processor and 6 GB RAM, switching between apps and storing files or documents has never been easier.
Powerfully fast

The Note 8's processor optimises CPU and GPU performance to keep your phone running faster while using less battery power.

It's a phone built for exceptional connection speed, supporting both gigabit LTE and Wi-Fi – meaning you can browse the web, download files and stream videos with ease.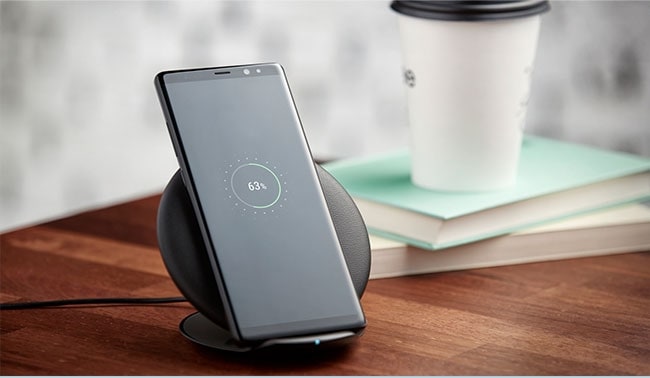 Hassle-free charging

When it's time to charge your phone, don't let cords get in your way. The Note 8 supports wireless charging so you can continue browsing and working no matter where you are.*

The Note 8 comes with an Adaptive Fast Charger and a bigger, better battery to keep you going for longer and get you back up and running quickly.**
* Wireless charger sold separately
** The Galaxy Note 8 has a battery capacity of 3,300 mAh compared to the Note 5's 3,000 mAh battery capacity