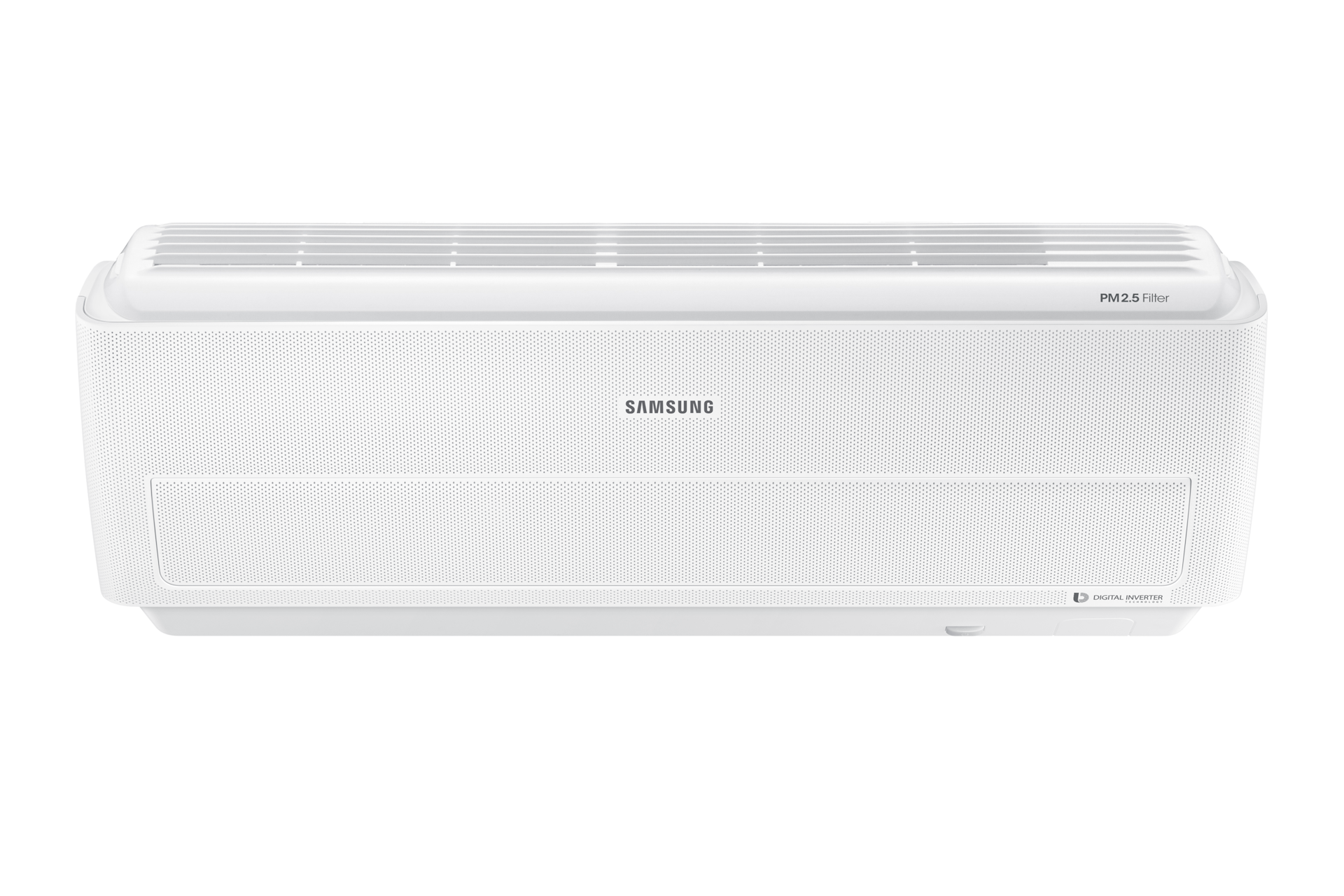 AR10MVDXKWKNTC
AR10MVDXKWKNTC
Wind-Free Cooling
Digital Inverter 8-Pole
Get Cool Comfort Fast
Wind-Free Cooling effectively maintains a comfortable level of coolness without the unpleasant feeling of cold wind. Cool air is gently dispersed through 21,000 micro air holes, so you don't feel too hot or cold.
* Beaufort wind force scale defines "calm" as air currents at speeds below 0.3m/s which lack the presence of cold drafts.
Saves energy– up to 68%*
Digital Inverter 8-Pole
A Digital Inverter 8-Pole consumes only 32% of the energy used by conventional models*. It maintains the desired temperature without frequently turning off and on, so it's much quieter, more durable and efficient.
* Tested on AR09MSPXASINEU compared with Samsung conventional model AQ09TSLXEA
User manual & Downloads
Live Chat
* Key feature may different from Key Spec