Bring your big travel dreams to life
FREE Mabuhay Miles when you buy a Samsung TV
Valid from May 15. 2016 to Nov 30. 2016 Expired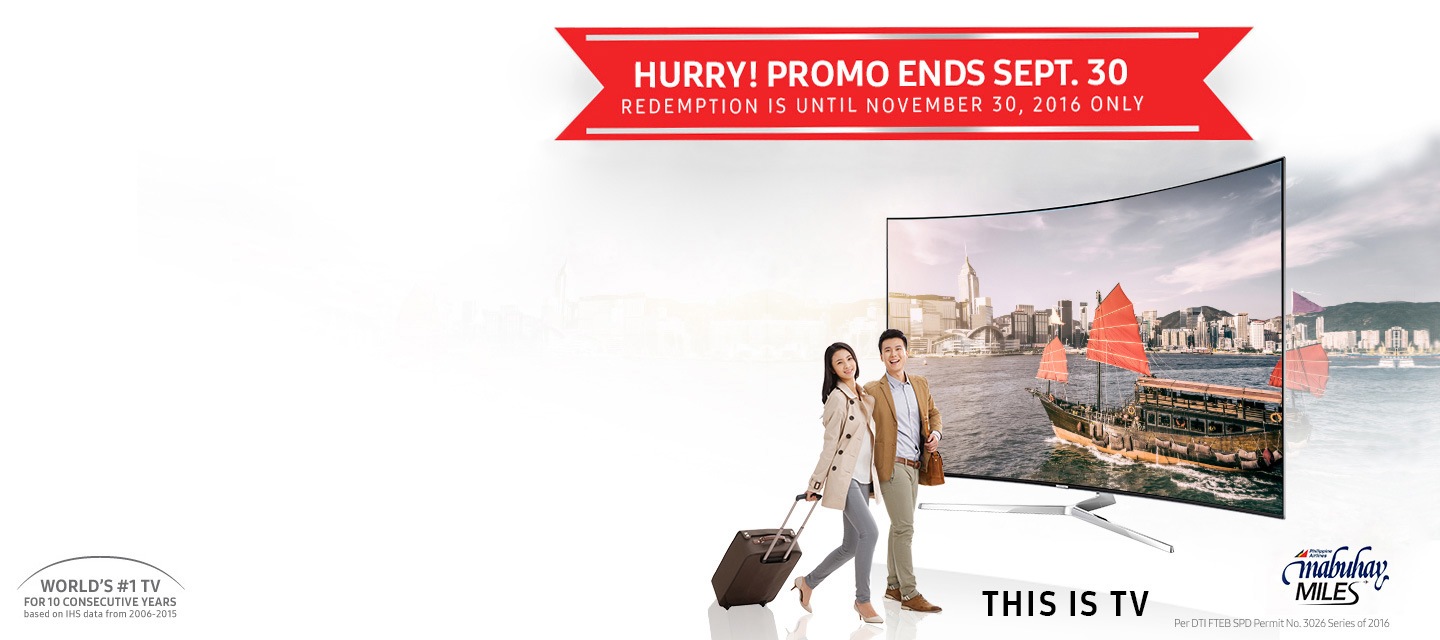 Please take note of the following before proceeding (PROMO MECHANICS):
* Every purchase of a Samsung TV with a Mabuhay Miles wobbler entitles customer to avail of free Mabuhay Miles promotion. *
* A Mabuhay Miles voucher is placed inside the box of the TV purchased. *
* Gently scratch concealed portion at the back of the voucher to reveal unique Mabuhay Miles promo code to be used during registration. *
* Promo period is from May 15 to September 30, 2016. *
* Customer must register their Mabuhay Miles promo code within 30 days from date of purchase. *
* The promo offer is only applicable for purchases made from Samsung Authorized dealers. *
* Free Mabuhay Miles voucher is limited to 1 set per TV purchased and is not convertible to cash. *
* Mabuhay Miles do not expire and is transferable. *
* If Serial Number consists of 15 characters, you may exclude the last character upon registration. *
Click here to view complete promo mechanics.
Per DTI-FETB SPD Permit No. 3024, Series of 2016