7.1ch
Dolby Decoding Channel
360 x 40 x 196mm
Product Dimension(WxHxD)
Share pictures and videos with compatible devices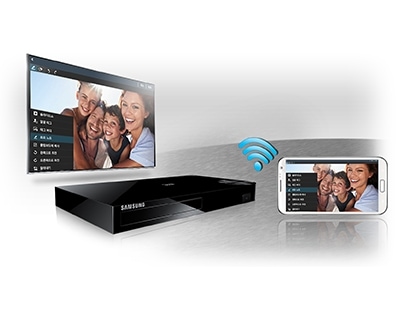 Enjoy wireless access and share your digital content with AllShare . Using screen sharing technology, your content will be displayed on the Samsung handset's screen from a compatible HDTV. It lets you beam photos, videos and you can even play games using your handset as a controller. Take entertainment to the next level with screen mirroring and content sharing. You can quickly and easily share and enjoy content on your TV with as little fuss as possible.
Catch up on all the latest TV programmes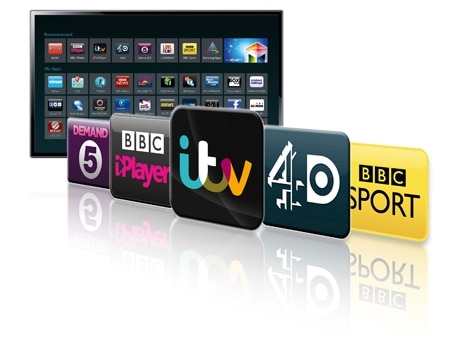 Now you never have to miss any of your favourite programmes again. You can watch all the must-see TV shows at your convenience with Catch-up TV services* including ITV Player, BBC iPlayer, the 4oD service from Channel 4, and Demand 5 from Channel 5. They give you access to a world of new comedy, drama, news, documentaries and more. With Samsung Smart Content, you set the TV schedule. It's never been easier to stay up-to-date with the latest entertainment.
* Apps shown are available or coming soon on all 2013 and 2014 Smart AV products
Great entertainment on demand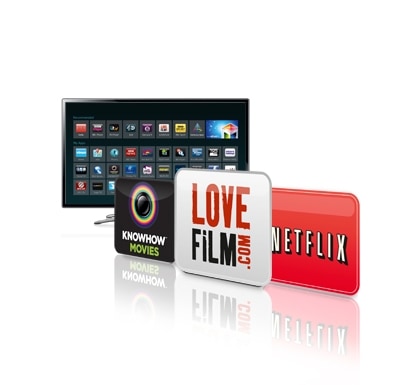 Enjoy the very latest movies and other entertainment at home – on your own terms. It's all delivered straight to you thanks to Samsung Smart Content. Now you can have easy access to a range of great video on demand services including LOVEFiLM, Netflix and more. From the biggest current blockbusters to indie hidden gems and timeless classics, you will discover a huge library of movies and other content that you can watch at your convenience. 
Get connected and be social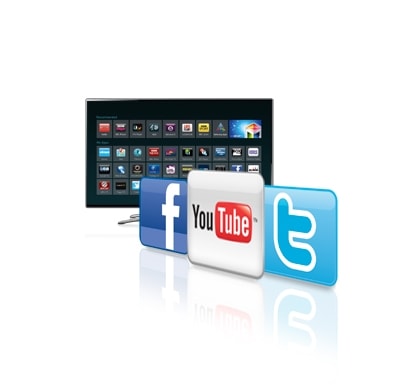 Now it's even easier to get closer to friends and family from the comfort of your living room. Samsung's Smart Content makes it simple to access online social networks like Facebook and Twitter, so now you can connect, chat and share with ease. With the YouTube app, you can also explore and enjoy a world of great video content including the latest worldwide sensations. Thanks to these social networking services, you can discover a smarter way to be social.
7.1ch

Dolby Decoding Channel

1

HDMI Out

1.2 kg

Product Weight

360 x 40 x 196mm

Product Dimension(WxHxD)
User manual & Downloads
Live Chat
How It Stacks Up
* Gorkana (within a set list of TV and AV media. Jan - Dec 2015).
** Which? Best Buy awarded to R1,3,5

*Multiroom functionality available from 9th May 2014. Multi-channel functionality available from 30th June 2014.

Certain features with the Smart Hub may not be available without expressed consent regarding the collection and use of personal information. Content available through Smart Hub may vary among product categories, models and territories. Certain applications must be purchased and may not be available in all regions.

† Catch up apps available now or coming soon on all 2014 Smart AV models. Apps may not operate on previous Samsung Smart AV models. Recommended minimum broadband speed for catch up apps is 2Mbps.