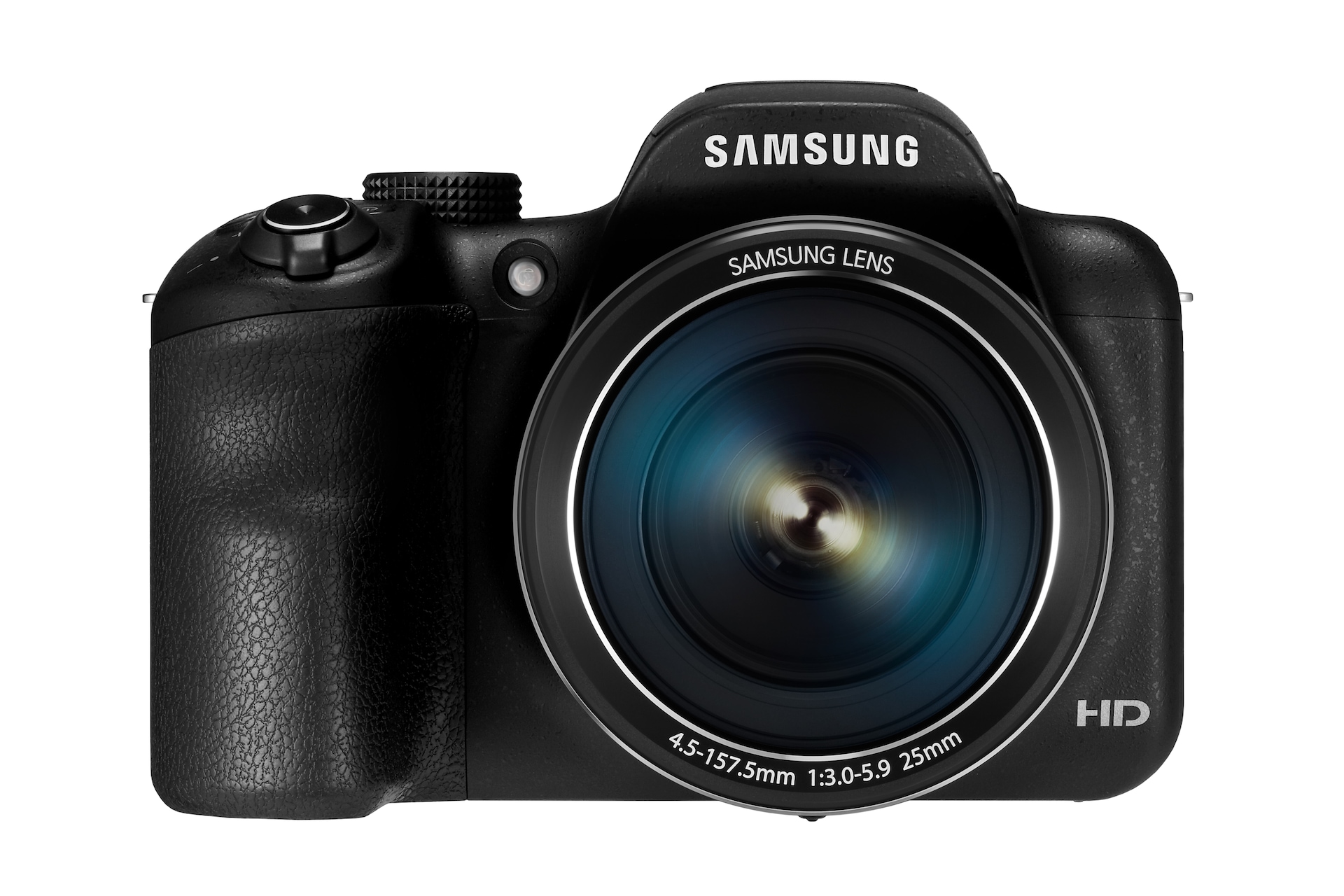 EC-WB1100BPBGB
WB1100F 16MP Digital Camera with 35x optical zoom
WB1100F 16MP Digital Camera with 35x optical zoom
is rated out of
5
by
21
.
1/2.33″ (Approx. 7.73mm)
Sensor Size
Be transported: 35x telephoto zoom captures what the eye can't see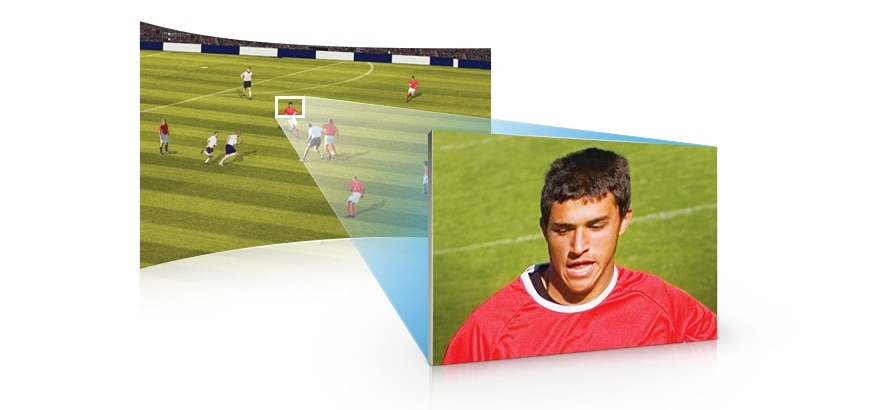 35x Optical Super Long Zoom What if you could be anywhere you wished to go? Now you can be there when the winning goal hits the back of the net. Or get a front-row view of the school play—from any seat in the house. The Samsung CAMERA WB1100F's 35x optical zoom telephoto lens delivers crisp detail and sharp focus every time, putting you in the middle of the action no matter where it's happening.
Save and share anytime, anywhere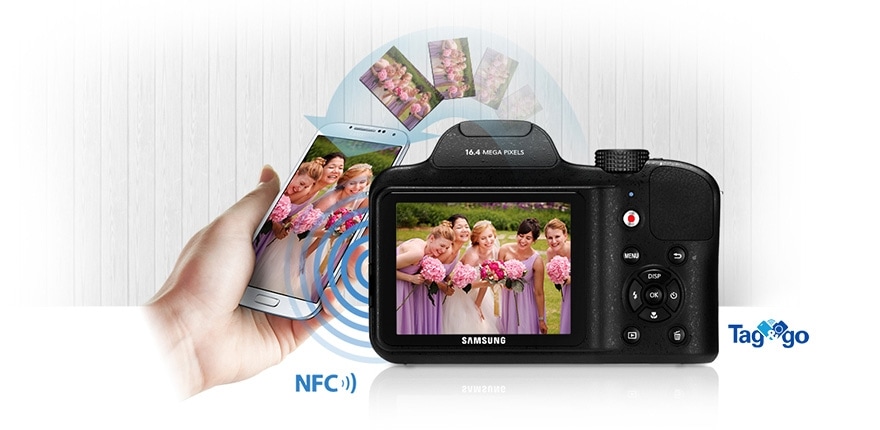 Tag&Go (NFC / Wi-Fi) features like Photo Beam, AutoShare, Remote Viewfinder and Mobile Link let you share images to compatible smartphones right next to you or on the other side of the world. Photo Beam easily sends any photo that you're viewing to a smartphone instantly. AutoShare saves photos to your smartphone as you shoot and with Remote Viewfinder, you can control your camera with your smartphone. Effortlessly post photos to social networks and store them on the cloud.
A more intuitive way to zoom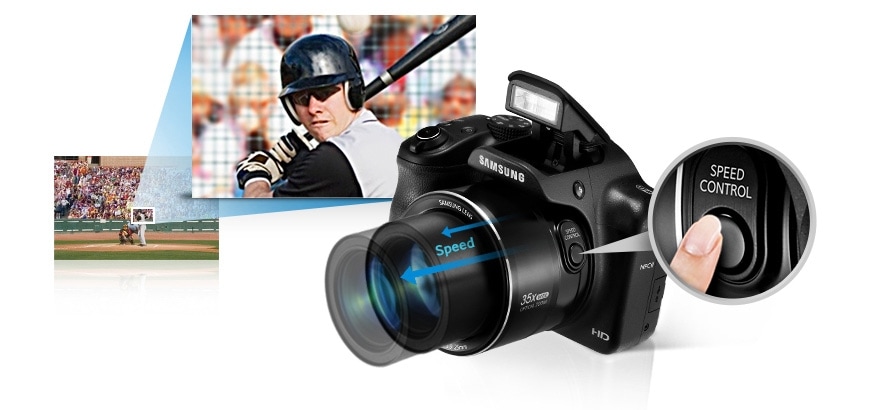 Speed Control Key Taking a cue from DSLR cameras, the zoom control function is built into the body of the lens. Simply rotate the zoom ring while holding the Speed Control Key to easily manipulate the 35x optical zoom. Not only does this allow for a stable grip, it also lets you zoom in on your shot without having to move the camera away from your eye. You'll find it very handy when you want to capture fast-paced action and spontaneous moments.
The easiest way to shoot like a pro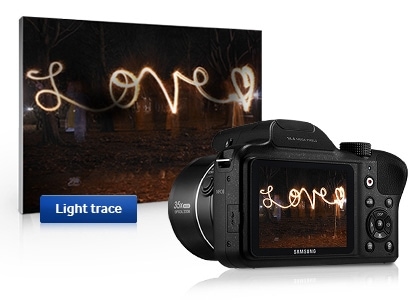 Smart Mode Stop being jealous of the pros with their big cameras, and start taking great shots. Like the perfect trails of light at night on a busy intersection full of red taillights. Or instantly capture a high-speed scene with Action Freeze. A quick tap of Smart Mode and you're set with various special modes. Just choose the one you want and shoot perfection.
Capture brilliance, not noise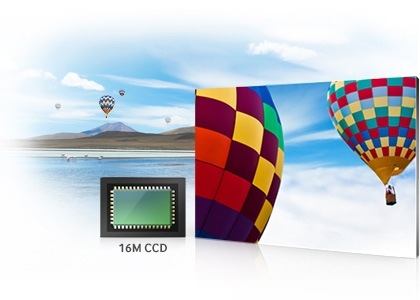 16M CCD Sensor Tiny sensors tend to lead to noisy pictures. The WB1100F, however, comes equipped with a 16-megapixel CCD sensor that's larger—1/2.3", to be exact—than those found in most compact digital cameras. The results are vivid yet natural images, whether you're shooting in a dimly lit room or outside on a sunny day.
A palette of artistic filters to express yourself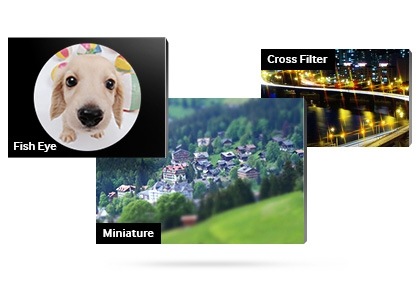 Photo / Video Filter Just because you can capture reality as you see it doesn't mean you have to. Samsung's Smart Filter gives you creative license to produce artistic images. Reignite childlike wonder with the Miniature filter, which can make a cityscape look like a play set. Other effects include Vignetting, Classic, Retro, Cross Filter, and Fish Eye.
See what you are going to get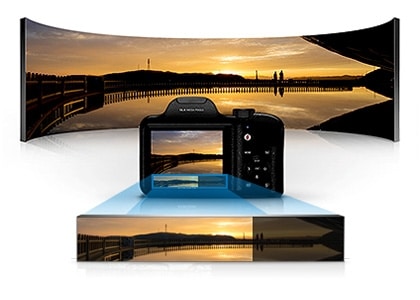 Live Panorama With Live Panorama, you can capture a seemingly endless procession of gondolas gliding past a magnificent Venetian palace with an astounding 180º panoramic image. And you can preview the image on the LCD before you even snap it. Just hold the shutter button, sweep across the scene and see what you're going to get before you get it.
Intelligent LCD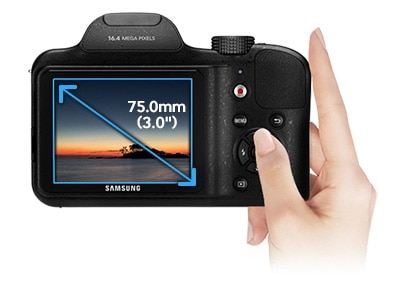 75mm (3") LCD Screen Its 3" (75mm) Intelligent LCD provides for improved contrast and colour reproduction, which allows you to enjoy a wider and clearer image. And its Intelligent LCD brightness automatically detects environmental illumination and adjusts the LCD brightness for optimal image viewing. It does the thinking for you, which makes the WB1100F a smart choice.
The easy way to capture perfection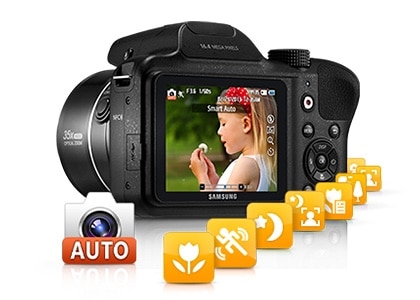 Smart Auto Turn fleeting moments into memories with professional-style results. The Samsung SMART CAMERA's Smart Auto automatically analyses the shooting environment and then chooses the appropriate scene mode for the best possible results. Smart Auto analyses key elements in the composition and automatically adjusts its various modes to capture the best shot.
CCD

Type

1/2.33″ (Approx. 7.73mm)

Sensor Size

3.0" (7.5 cm)

Size

460,000

Resolution
Rated

3

out of

5
by
Mommamarie
from
Only got 9 months out of it
My husband purchased this camera for me as a push present when our daughter was born. It was given to me literally minutes before I started to push (September 2015) I treasured this almost as much as my daughter. I had been wanting a camera for SO long. I made sure if I was carrying it that the strap was on me, the lens cap was always on if not in use and I've never dropped it, gotten it wet or put it in sand. This camera was VERY WELL taken care of. 2 months ago (June) after taking it off the charger before my family and I went off to an event, I went to turn the camera on and NOTHING. I turned it on and got a message of "malfunction". It's very upsetting because I've only had this for 9 months and it's already un-usable. I thought I'd get at least a little more time out of it before something went wrong :(
Date published: 2016-08-02
Rated

5

out of

5
by
Bonnieta
from
GREAT CAMERA!!!!
I love this camera...it takes great pictures inside and outside...everyone comments on what great pics I take...I highly recommend it..
Date published: 2016-06-28
Rated

4

out of

5
by
Becighley
from
Its glitching!?!?
My new camera started glitching, I had never used it before and I was taking pictures for 2 hours then comma I went to turn it on the next morning and it continued to say connecting to computer. This makes no sense first off because I don't even have a computer, and also because I had never used it before for anything else other than taking pictures.
Date published: 2016-06-06
Rated

3

out of

5
by
dreamer
from
bad video quality
the pictures are great , but the videos on the other hand aren't . the videos aren't HD which is hugely disappointing but other than that it is a good camera
Date published: 2016-04-29
Rated

5

out of

5
by
vowen
from
Great Camera
Bought this camera a year ago. Love it. Takes great pictures with all the settings. Wifi is a plus.
Date published: 2015-11-24
Rated

5

out of

5
by
Dimitris
from
Experience
Best camera ever had!!! Zoom fanction is perfect it is a spy camera
Date published: 2015-07-14
Rated

1

out of

5
by
nobuythis
from
This camera is a waist of money if you want to take more shots than 1 every 3 seconds. please do not waist yor money.
This camera takes worse photos then my windows phone with no flash and 2mp
Date published: 2015-07-08
Rated

5

out of

5
by
Amjad
from
issues on oppening
My camera doesn't open on the auto mode I hope you fix my problem cause I love my camera
Date published: 2015-05-27
User manual & Downloads
Live Chat