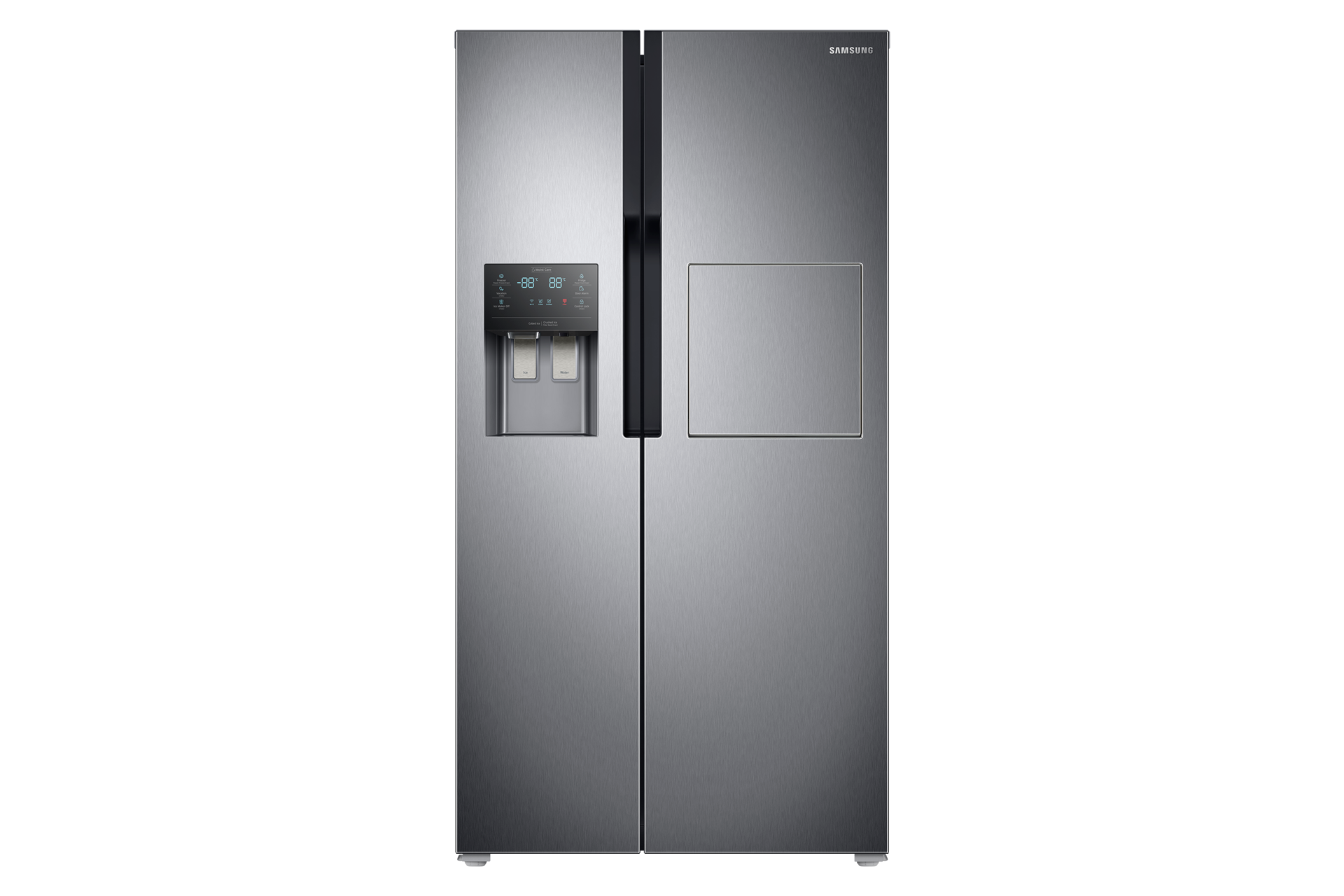 RS51K5680SL/EU
RS5500K Side By Side with Home Bar, 510L
Twin Cooling Plus™
Home Bar
Plumbed Water & Ice Dispenser
1789 mm
Net Case Height with Hinge
700 mm
Net Depth with Door Handle
Clever moisture control
Twin Cooling Plus™ maintains optimal humidity levels in both the fridge and freezer compartments, helping to keep food fresher for longer. It also prevents food odours in one section mixing with those of another, so that your food keeps its original taste.*
* Based on internal testing. Tested on RS51K57 compared to RH83J8000.
Simple and flexible storage
Makes food storage easy to organise and more efficient, so you can fit in more of your groceries. Each compartment is designed to hold the optimum amount and a foldable shelf is there to help you fit in large items when needed.
No more manual defrosting
No Frost
Why defrost a fridge? Our Total No Frost feature maintains an even temperature, preventing ice build-up, and saving you the hassle of defrosting.
Fast cooling and freezing
Delivers a rapid and intense cooling performance. At the touch of a button, Power Cool quickly chills food and drinks, while Power Freeze is great for freezing or firming up frozen food and making more ice.
Switch cooling mode at a touch
With the CoolSelect Zone, you can simply change the temperature as your needs change. Its three modes include "Quick Cool" to rapidly cool items, "Thaw" to defrost frozen food and "Cool" to give you more space.
Premium & modern styling
Its premium styling fits harmoniously in any modern kitchen. The seamless water dispenser is accentuated by its ice blue LED display. Recessed handles and sophisticated patterns enhance its luxurious appearance.
511 ℓ

Net Total

912 mm

Net Width

1789 mm

Net Case Height with Hinge

700 mm

Net Depth with Door Handle

121 kg

Net Weight

Twin Cooling Plus

Cooling Type
User manual & Downloads
Live Chat