RSG5UURS1/XEU
G-Series with SpaceMax Technology, 615 L
Fit more food and shop less, thanks to higher storage capacity
Twin Cooling Plus regulates fridge and freezer environment
Enjoy filtered water and ice from the useful in-built dispenser
Multi Flow keeps food safely and evenly preserved
More Space Inside, Same Space Outside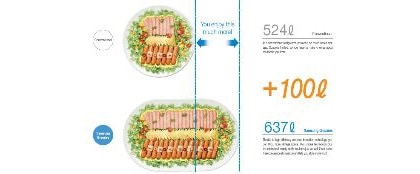 If you have a large family, you eat more. If you entertain often, you need to store more food. Storing a cake for a birthday or a whole watermelon is a big challenge for conventional refrigerators. Plus, it's more efficient to stock up on groceries in one trip rather than having to go shopping for groceries often. It saves time, energy, and money. You simply need more refrigerator space, but you don't want to sacrifice style. What do you do? The Samsung G-Series gives you ample storage space and still maintains built-in refrigerator dimensions so you can have both.
Buy Foods in Bulk!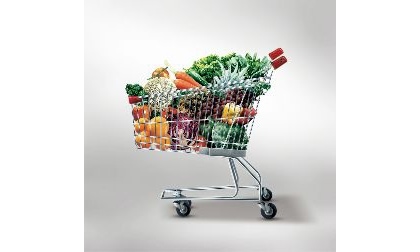 The more storage space you have, the more shopping hours you save. You simply save more time by buying more groceries at once, so you can use that time doing things that are important to you.
Fresh-Keeping Technology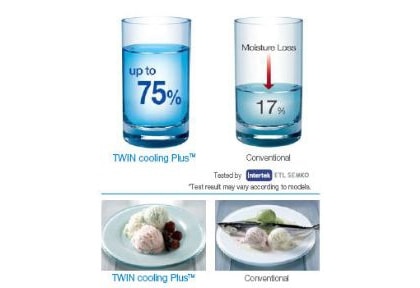 Samsung's Twin Cooling™ Plus system keeps the fridge and freezer compartments completely separate and cools each with its own evaporator, ensuring cold air from the freezer cannot travel into the fridge. This means the fridge retains its high humidity level of 75%, which is essential for preserving the freshness and flavour of your food. It also prevents any odour transfer between the two compartments.
Tilt Can Carry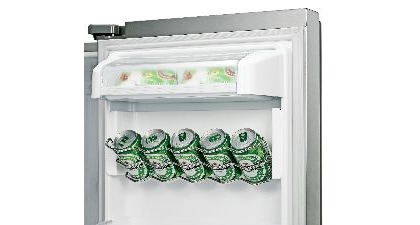 This flexible can holder even folds up to offer more space for taller bottles.
Big Boxes

Overall size of the boxes are bigger for more storage space.
Dairy Guard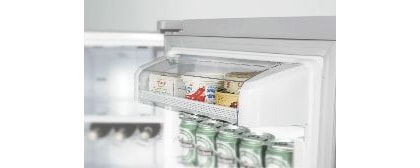 Ideal for dairy products with transparent lid for an easy view of food stored.
ClearView Icemaker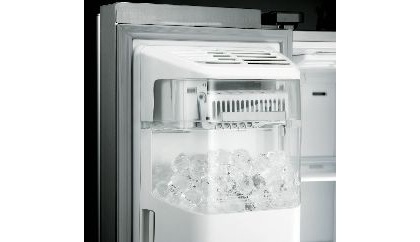 This space-saving icemaker in the freezer door is seethrough for an easy view ofice stored.
Multi Flow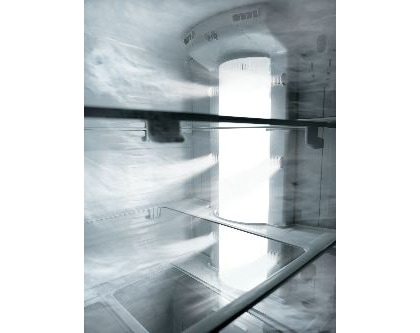 Cooling air flows out through multiple outlets on every shelf, providing even cooling throughout the refrigerator, as well as quickly cooling the refrigerator back down to its optimal temperature after the door has been opened. By keeping the temperature steady, your food is kept safely chilled and better preserved.
LED Tower Lighting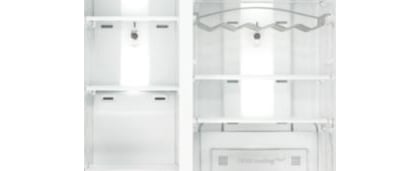 The lighting is space-saving, semi-permanent, and has no heat emission.
Foldable Shelf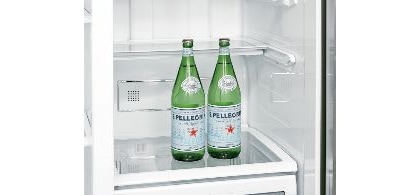 With the unique foldable shelf feature, you'll never struggle to find space for bulky items again. This easy-to-use three-step folding shelf makes storing over-sized items easy, providing greater flexibility to suit all shapes and sizes.
User manual & Downloads
Live Chat
Features and specifications are subject to change without prior notification.

* Contains PF-5056(GWP>150) as foam blown additive