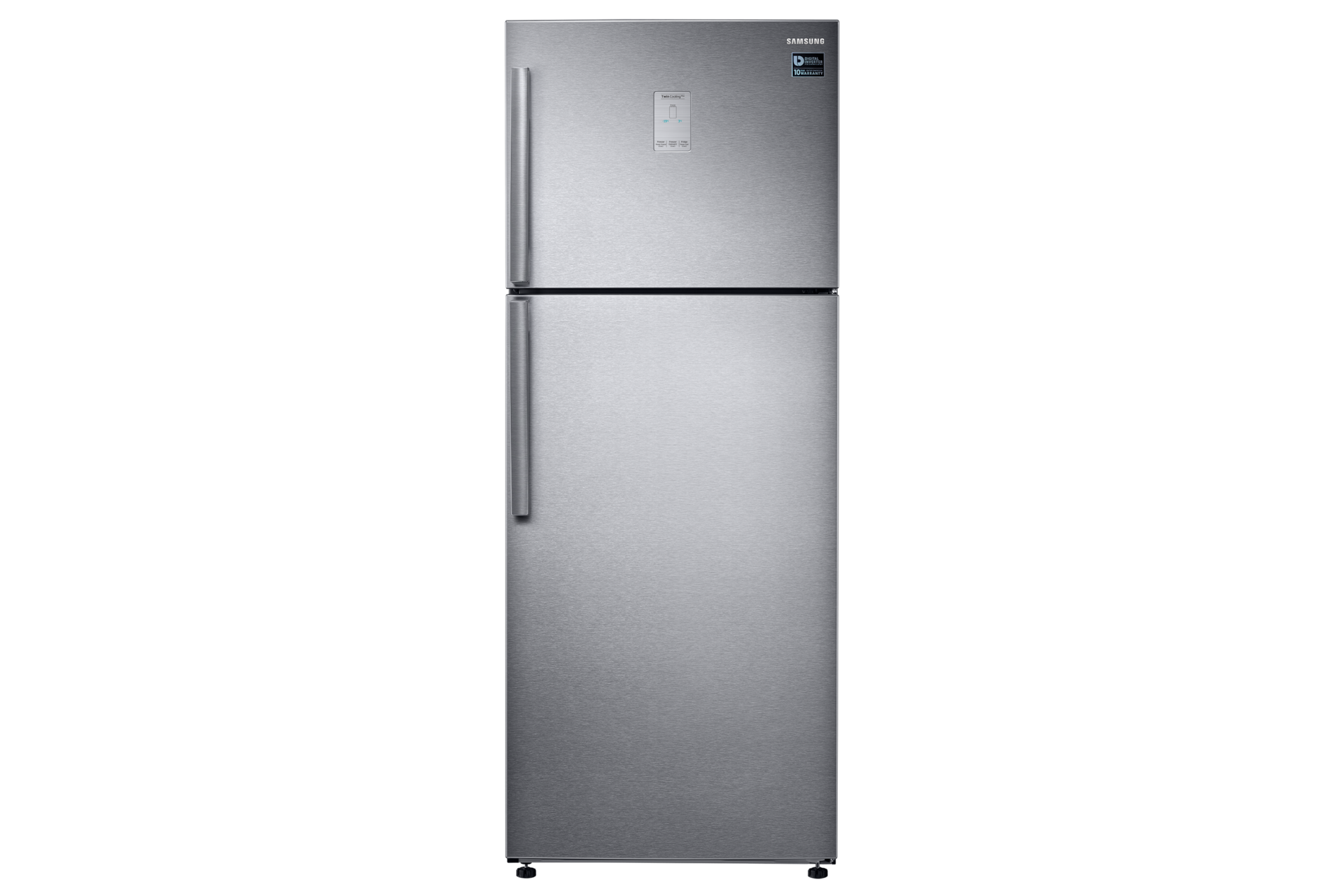 RT46K6360SL/EU
RT6000 Fridge Freezer with Smart Convertible Zone, 460L
Smart Convertible Zone
Twin Cooling Plus™
Power Cool & Power Freeze
Twin Cooling Plus™
Power Freeze & Power Cool
Digital Inverter Technology
Moisture-Full Freshness all over the fridge
Twin Cooling Plus™ creates a favourable environment for preserving fresh food in the fridge with 70% humidity, compared to 30% in a conventional fridge freezer. So it keeps ingredients fresh for longer without drying out.
* Based on internal testing comparing Samsung models RT22SCSW2 and RT6000K.
Deliciously tasty, odour free frozen food
The Twin Cooling Plus™ system cools the compartments separately to stop unexpected odours spreading from fridge to freezer. So frozen food retains more of its original flavor.
5 Conversion Modes on demand
The Smart Convertible Zone provides ultimate flexibilty in storage. Easily convert your freezer into a fridge to keep all the fresh food you need to store for different seasons or special occasions. You can also switch to off* mode to save energy.
* The temperature of the compartments remains under 15℃ using low electricity
Creates ice and chills beverages
Rapidly delivers intensely cold air to fast freeze or cool. At the touch of a button, Power Cool quickly chills food and drinks, while Power Freeze is great for freezing food quickly and making ice.
Easy to find and reach food at the back
Reaching into a refrigerator often means navigating an obstacle course of items. The Easy Slide shelf lets you efficiently store, organise and access your food – so you can easily reach for things at the back and in corners.
Works quietly, uses less energy and has longer-lasting performance
Digital Inverter Technology automatically adjusts the compressor speed in response to cooling demand across 7 levels. It uses less energy, minimises noise and reduces wear and tear for longer-lasting performance.
Clearly see everything inside
High efficiency LED lighting is slimmer, cooler and more power-efficient than conventional lighting. Located on the top and sides, it beautifully and brilliantly illuminates every corner, ensuring better visibility.