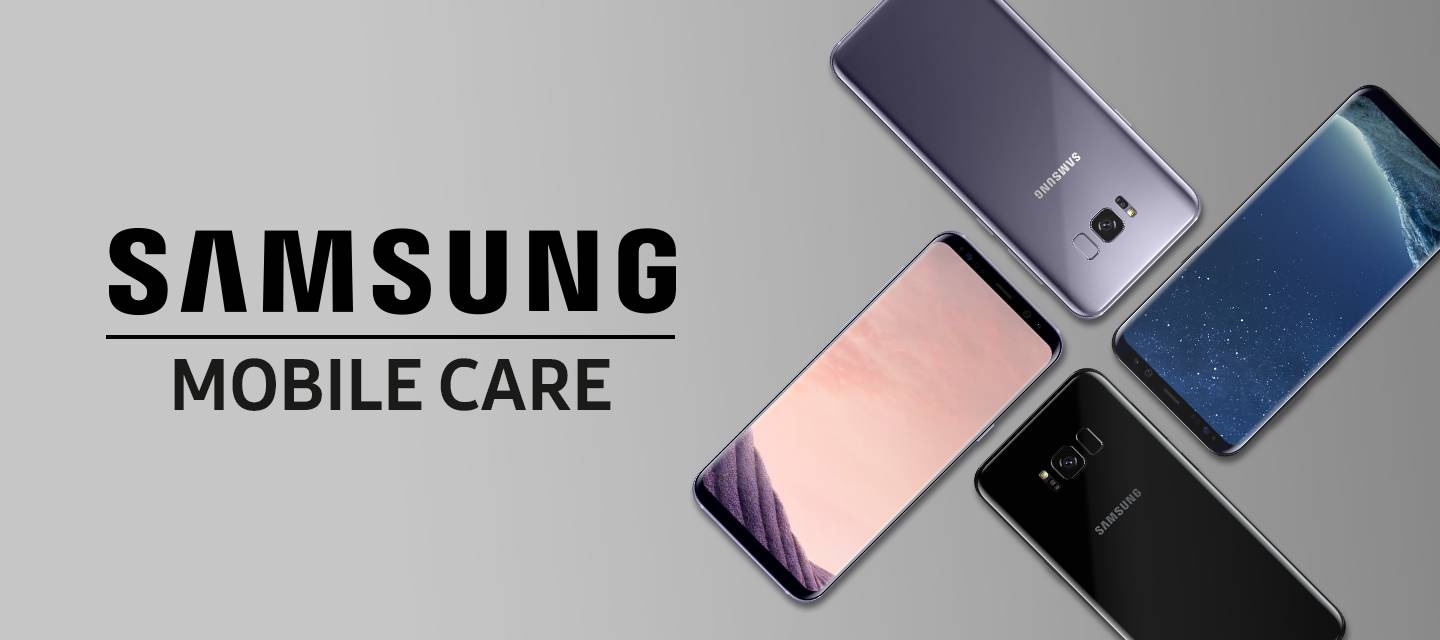 The Samsung Mobile Care Policy, for a one off charge, it gives you peace of mind during your first 12 months should you have an unfortunate incident not covered by our standard 2 year warranty. What would you do if your phone was accidentally damaged or stolen?

Getting a repair or replacement could be a hassle - and could be expensive. With Samsung Mobile Care from Domestic & General Insurance PLC, however, you don't have to worry about who to call.
What Samsung Mobile Care covers
Included:
12 months cover for £99
Accidental damage
Theft with force, violence or threat of it
Worldwide cover
Couriered replacement
Up to 2 claims a year
A replacement phone or vouchers if your phone needs to be replaced
£50 excess per claim
Not included:
Loss of the product
Deliberate damage
Cosmetic damage
Pickpocketing
Theft with no force, violence, or threat of it
What your manufacturer warranty covers:
Phone Breakdown
Remote diagnostics and setup
Walk in at 15 national locations for same day repair
Free door step collection for repair within 5 working days
1 Year battery warranty
Phone health check and lifetime customer support
How can I get Samsung Mobile Care?
It is available on the Galaxy S7, the Galaxy S7 Edge, the Galaxy S8, Galaxy S8+, the Galaxy Note 8 and the Galaxy Note 8 Dual sim with more phones coming soon. As soon as you add to basket we will step you through the options to add insurance before you check out. Samsung Mobile Care only covers the phone in the order.
General Information
For a full list of exclusions and restrictions, please read the Samsung Mobile Care terms and conditions. Your statutory rights will not be affected when you buy a policy, including your right to claim a refund, repair or replacement, for up to six years if your electrical goods were not of satisfactory quality or fit for purpose when they were sold to you.

You can buy a policy at the same time you buy your phone. After buying your policy, you have a 30 day cooling off period. If you cancel your policy in this period, you'll get a full refund if you haven't used any services under the policy. After the 30 day cancellation period you may terminate the policy at any time. You will not receive any refund. If your phone is replaced under the policy, your policy will end.

Policies may be available from other providers. You may also be covered under your household contents insurance or other policies that you may hold.

Domestic & General Insurance PLC is covered by the Financial Services Compensation Scheme. If we cannot meet our obligations to you under the policy, compensation may be available to cover these obligations. The compensation provides for 90% of any claim with no upper limit on the amount of the claim.

Provided by Domestic & General Insurance PLC. Registered in England and Wales. Company No. 485850 Registered office: Swan Court, 11 Worple Road, Wimbledon, London SW19 4JS. Domestic & General Insurance PLC is authorised by the Prudential Regulation Authority and regulated by the Financial Conduct Authority and the Prudential Regulation Authority.