5.1" (129.4mm)
Size (Main Display)
CMOS, 16MP
Main Camera - Resolution
Everyday Fitness
It's not hard to work out
The Galaxy S5 now arrives equipped with even more fitness content and apps.
Discover More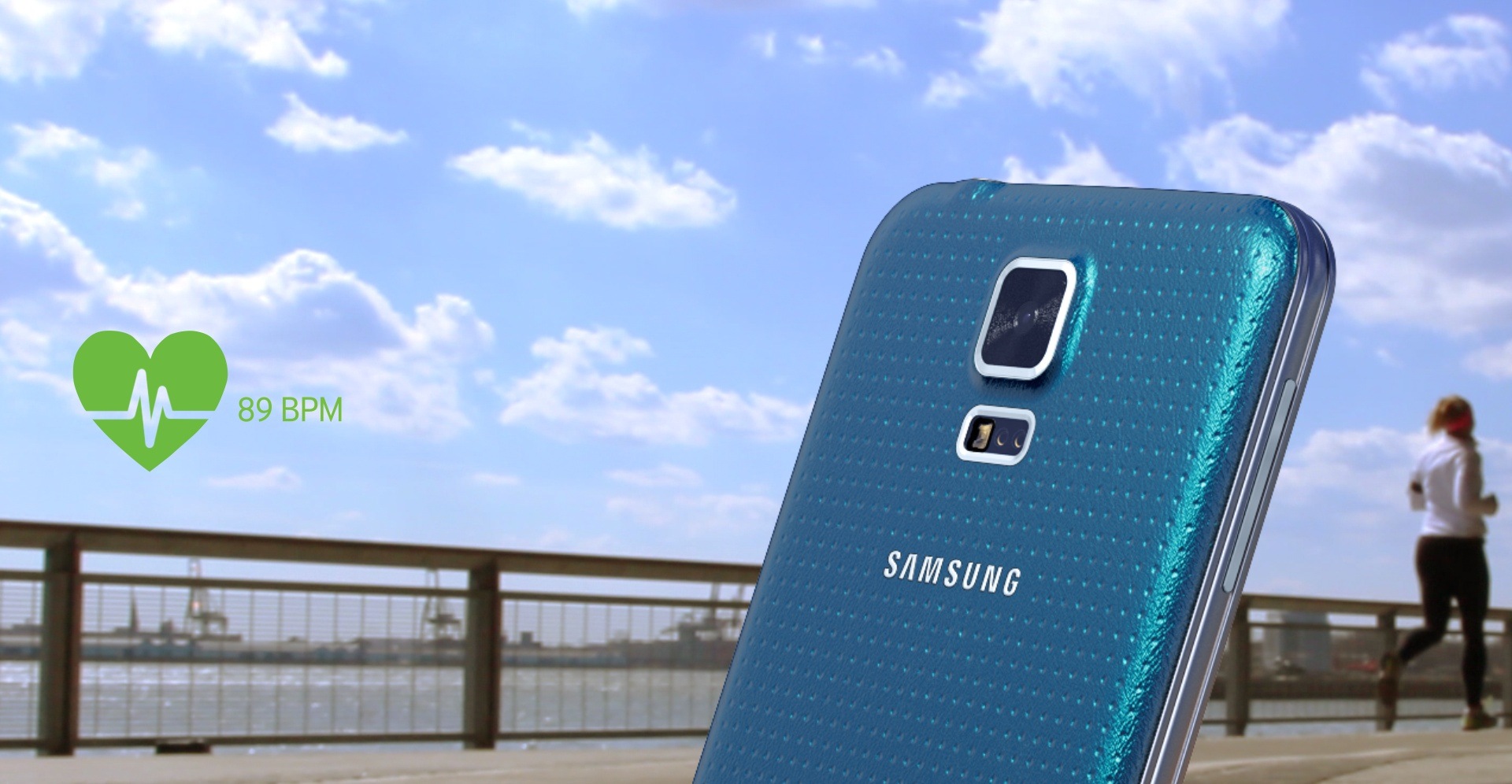 Everyday Fitness
S Health
Staying active has never been simpler.
S Health makes it easy to set personal goals and keep track of your achievements and statistics all in one place.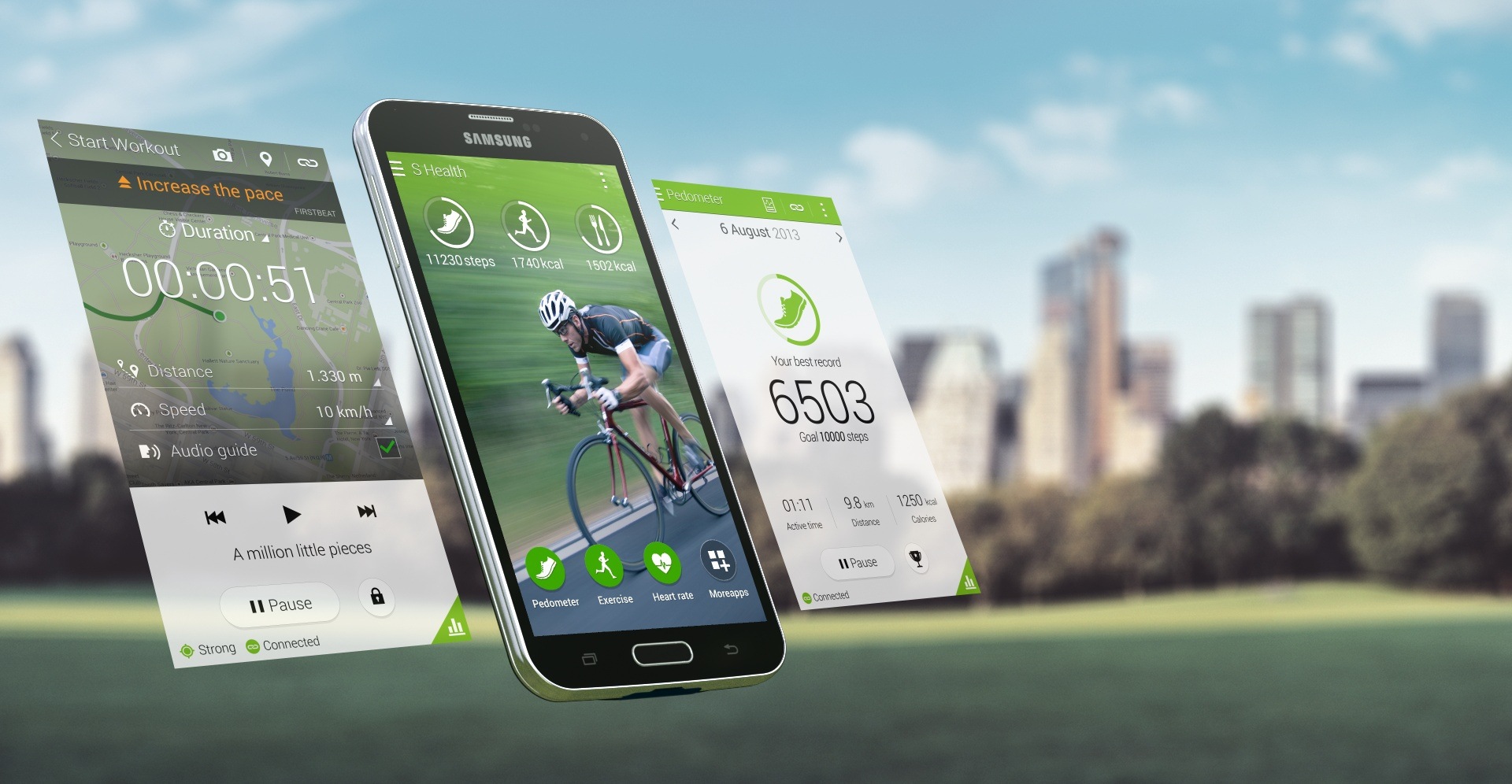 Everyday Fitness
Samsung Gear Fit
With the world's first ever wearable curved AMOLED screen, the Gear Fit keeps track of texts, calls and emails, as well as your heart rate, right from your wrist. So you can keep on moving.
Designed for You
Dust & Water Resistant
The elements are no match for this phone. The Galaxy S5 is resistant to sweat, rain, sand and dust. So you can take it with you anywhere and everywhere you go.
Designed for You
The Screen
The stunningly clear 5.1" Full HD display analyses the light wherever you are and optimises the screen to look its very best. So your photos and videos always show their true colours.
Designed for You
Modern Glam
The Galaxy S5's distinctive perforated pattern comes in a choice of four shimmering colours. It's so eye-catching and feels so good in your hand that you'll never want to put it down.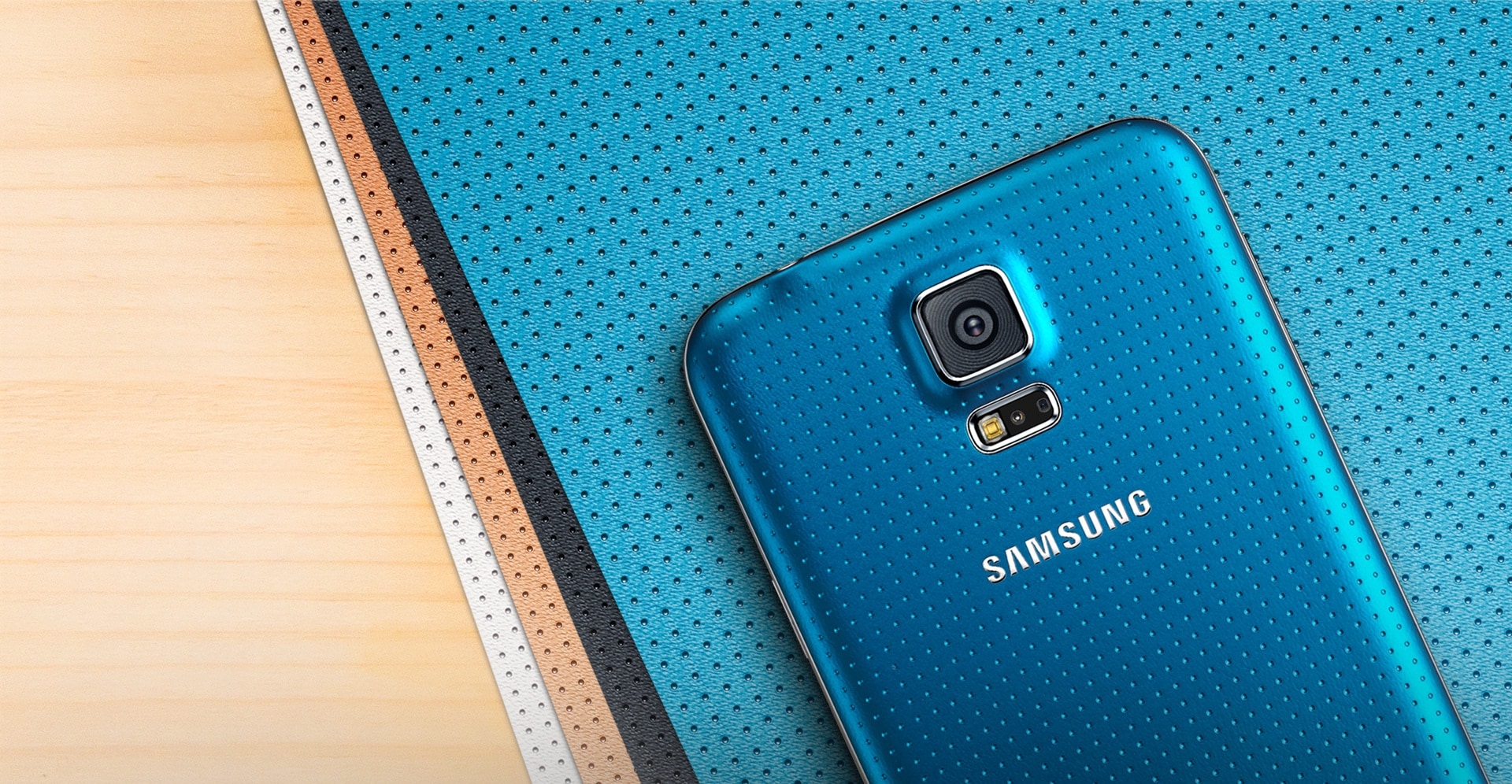 Pictures without Limits
Richer Tone with HDR
Easily take rich, vivid photos and videos - even in challenging light conditions. HDR gives you vibrant colours and true-to-life contrast that you can even preview in real time.
Pictures without Limits
Fast Auto-Focus
The stunning 16-megapixel camera gives you an incredibly fast auto-focus. So no matter how quickly life is moving, you'll never miss a moment.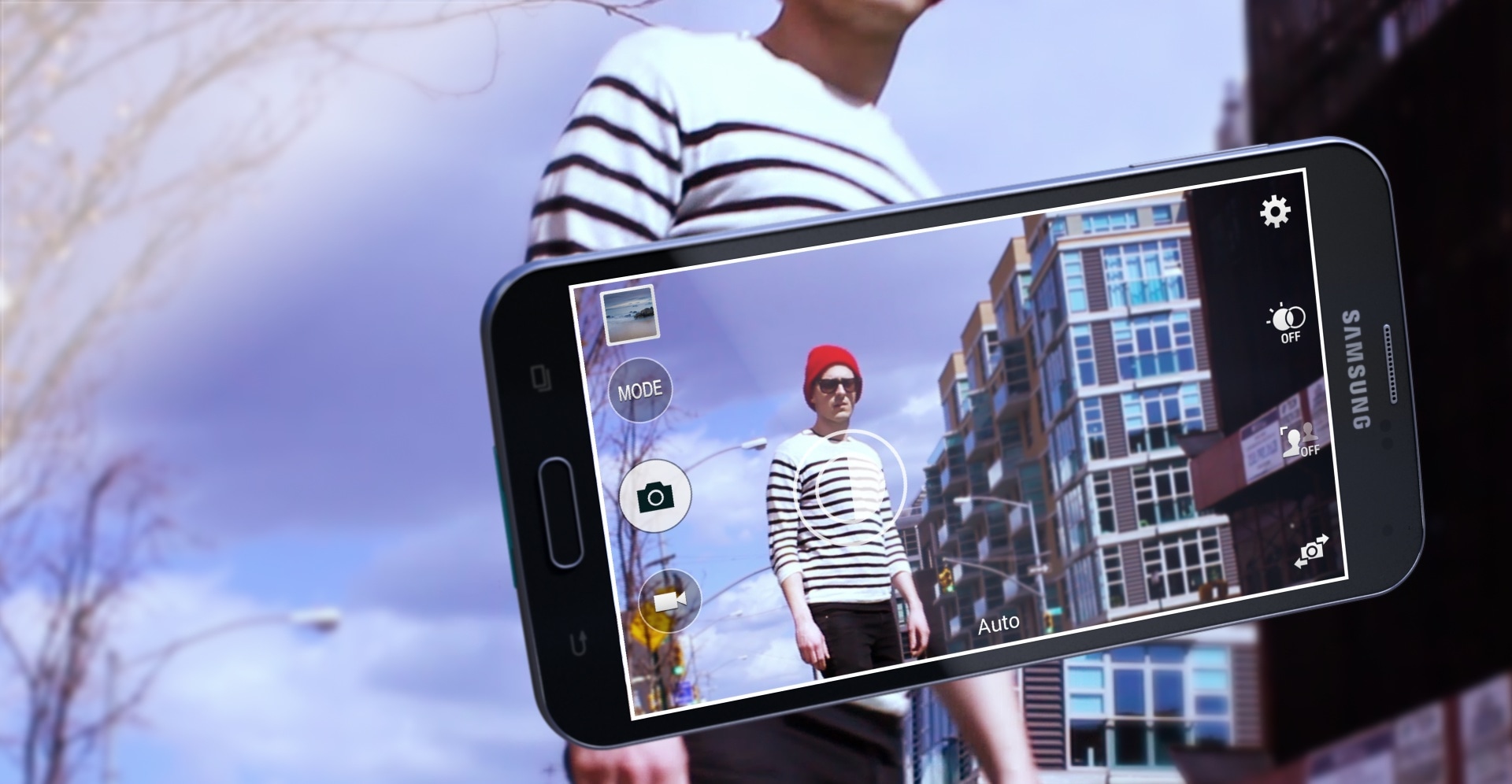 Pictures without Limits
Selective Focus
With the Galaxy S5, professional-looking photos are a snap. Selective Focus lets you focus on what's important and artfully blur the rest.
Fast & Powerful
Stay Powered Up
Don't worry if your battery runs low. Ultra Power Saving Mode changes your screen to black and white and shuts down unnecessary features to dramatically minimise battery use.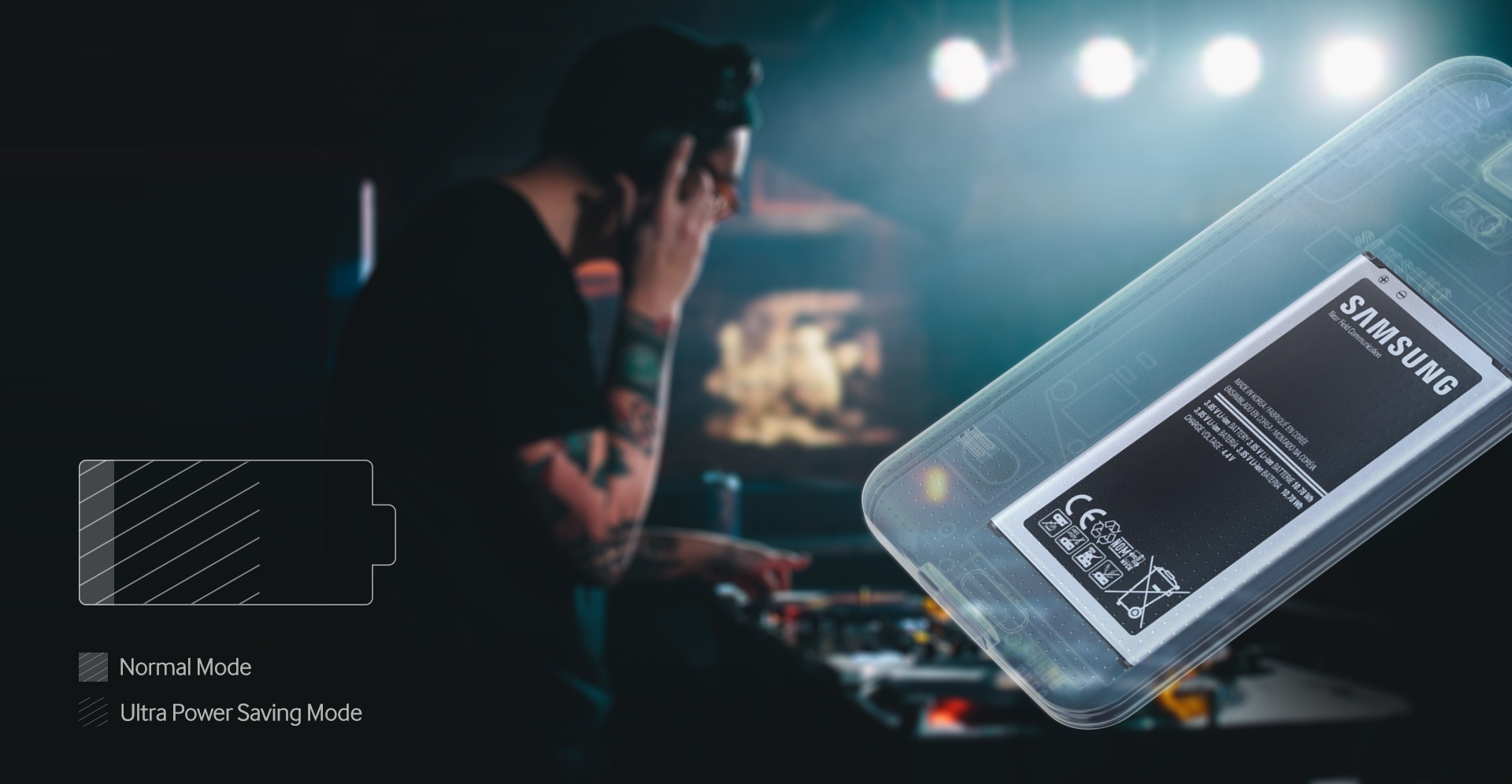 Fast & Powerful
Download Booster
Tap into the fastest connection. Download Booster pairs your Wi-Fi connection and 4G mobile network. So you can do things like download an entire HD movie in about a minute.1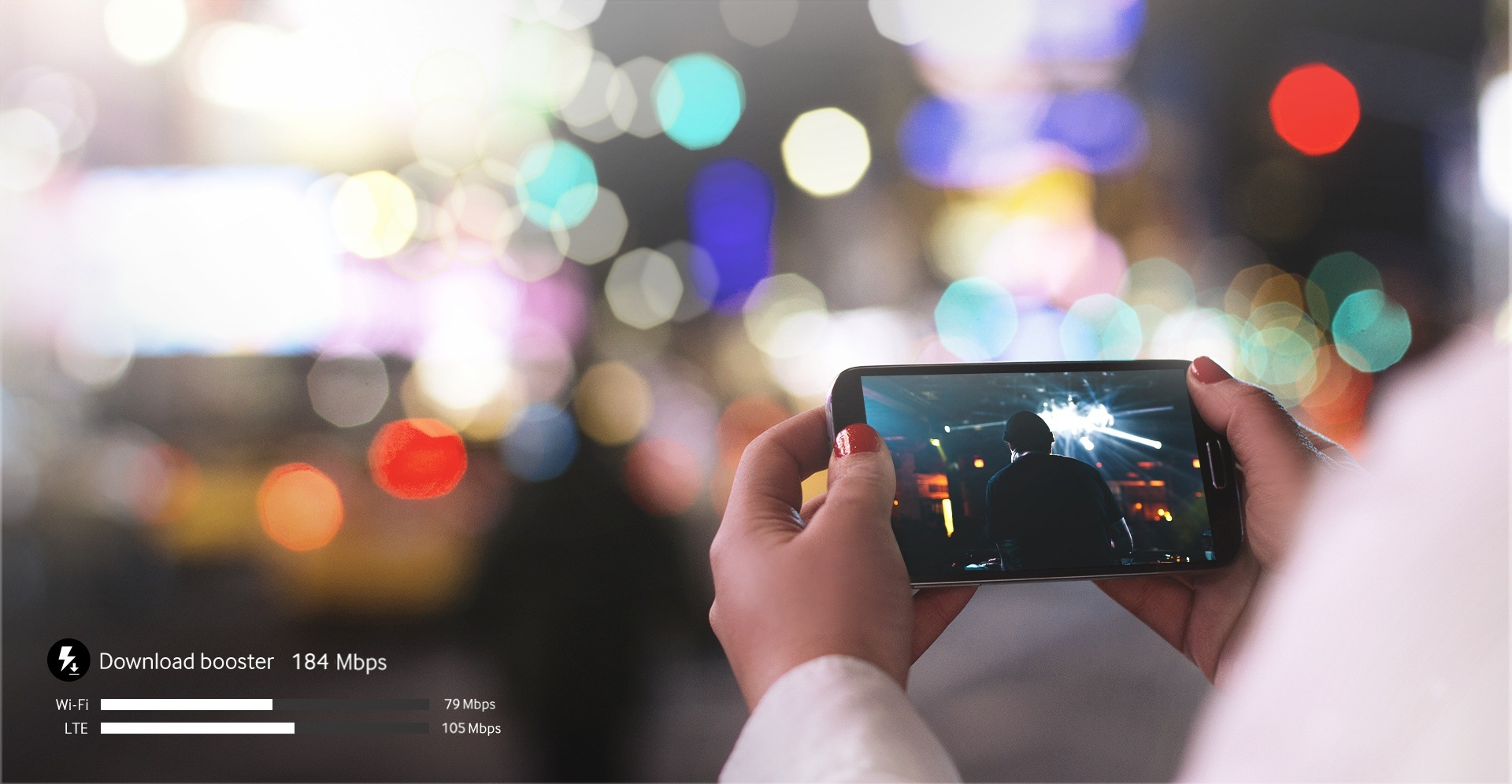 Fast & Powerful
Finger Scanner
Enjoy upgraded and personalised security. Use your fingerprint to unlock your phone, or purchase content with Samsung services, instead of entering your Samsung account password.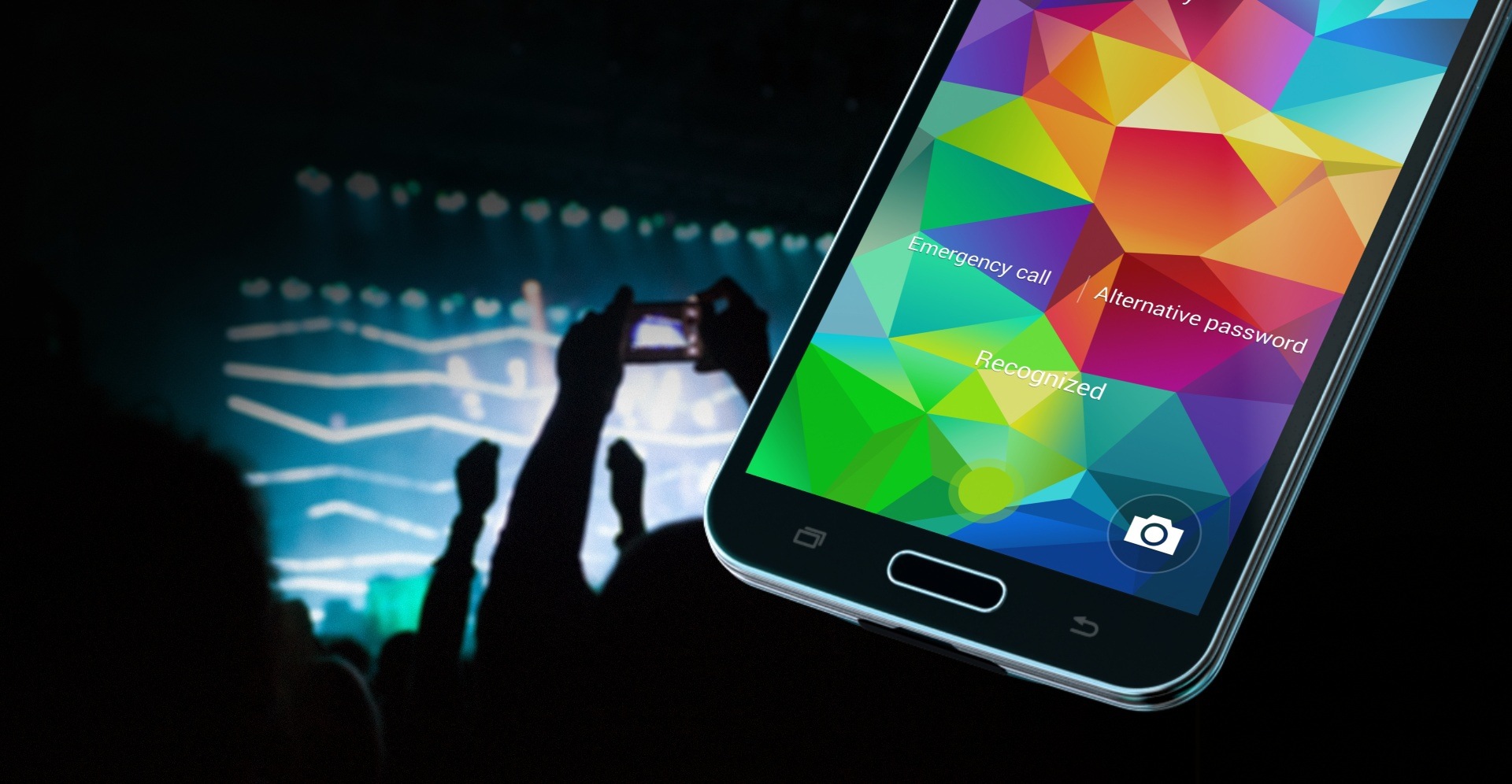 MIMO (Multi-Input Multi-Output)

MIMO technology means the Galaxy S5 has two internal Wi-Fi antennas, for double the connection and Wi-Fi speed like never before.

Kids Mode

Safely share your smartphone with the smallest members of your family. One click makes sure little ones can only access child-friendly apps and videos.
A Closer Look
Large 5.1¡± Display
Full HD
Super AMOLED
Brighter with More Clarity
1920 x 1080 Pixel Resolution
432 PPI (Pixels Per Inch)
Adaptable Display
Super Dimming
Advanced Local Contrast Enhancement

Prepare to shine.

The Galaxy S5's perforated cover is durable, visually striking and comfortable to grip.

HEART RATE SENSOR

First-Ever Smartphone with Built-in Heart Rate Sensor

CAMERA & VIDEO FEATURES

16 Megapixels, 1/2.6¡±, Phase Detection Auto-focus, HDR (Rich Tone), Selective Focus, Virtual Tour Shot, UHD Video @ 30 Frames per Second, Video Stabilisation

With IP67 certification, the Galaxy S5 is resistant to sweat, rain, liquids, sand and dust, so your phone is protected for any activity and situation.

SPECS

LENGTH

142.0 mm

WIDTH

72.5 mm

DEPTH

A very slim 8.1mm

WEIGHT

145g
5.1" (129.4mm)

Size (Main Display)

CMOS, 16MP

Main Camera - Resolution

2.5GHz

CPU Speed
Rated

5

out of

5
by
Andrew Bird
from
It's the Best phone I have ever had!
Great phone, calling it a Smart Phone doesn't say enough! it's the smartest device I have ever owned!
Date published: 2017-09-12
Rated

3

out of

5
by
Dada Joe
from
Good at the beginning
I got it in late 2014 but since last year, things started going a little bad, screen flickers yellow (amoled something wrong) back battery cover is sticky with weird residue coming out and paint starting to peel (silver corners) battery port cover also broke... Phone's nowadays are very fragile as they get older as the parts are not all in 1 piece
Date published: 2017-08-19
Rated

4

out of

5
by
markster1971
from
Top Phone with issues
I loved my Galaxy S5. fantastic camera. Awesome speed. but I found it overheated, when using certain apps. Also battery life is not the best. IMO a charge every day job.
Date published: 2017-07-10
Rated

1

out of

5
by
S5Hater
from
Horrid
I got this phone from my father who used it before. For the first few weeks I liked it, but then it started to go downhill. For example the battery life is completely just unbelievable horrible. From only writing this bit on my s5 the battery has gone from 100 to 96. Sometimes, my s5 will power off with about 20 battery left, then it eill try to ppwer itself back on again only to power off immeadiately again.The next thing is speed. If I open an app it will take about 4 to 9 seconds to open which doesn't sound like a lot but it is extremely noticeable. The slowners happens for every app all the time. There are little things to that aren't as bad but are still annoying. Autocorrect rarely does anything and if it does it corrects to a wrong spelling. Also, location (just now it autocorrected location to locatin) services rarely work. If i try to use Google maps it will not calibrate. Another thing is updates. I stopped downloading updates after numerous times of having to delete apps or music or pictures so download an update. I got an sd card and tried to download an update and still needed to delete. In conclusion this phone is bad to put it lightly.
Date published: 2017-06-23
Rated

4

out of

5
by
jess
from
Great until after 2 years
Everything was great about this phone. Fast internet service, easy phone calls, and the fastest and longest lasting charging ever to be witnessed. The only thing that I was upset about was that, after about 2 and a half years of use, it started to fail. The phone said it was "charging" when no cord was plugged into the phone at all. My screen would light up about every 7 seconds saying it was charging, just wasting my battery, and then the phone wouldn't charge anymore! I never put my phone anywhere near water even with the waterproof case! So I bought a new charger but it still rejected being able to charge. So the phone company I bought it from suggested I buy a new battery. So I did. The phone would take 2 hours while off just to reach 50.. The battery lasted about two months. Now my phone is rejecting any charger in any outlet and from any power source. It won't even turn on. I'm really disappointed. A few of my friends also had this problem a year back, but now I'm experiencing it first hand :/. Can you please help?
Date published: 2017-04-09
Rated

1

out of

5
by
Mary
from
worst phone I have ever owned
I cannot STAND this phone. Countless times has it frozen for so long that I had to take the case off and take the battery out just for it to function. I've had this phone since November of 2015 and I hated it since the day I got it. Not only is the camera AWFUL - it never focuses, is almost always blurry, and is really only sub-par when in a very bright place (in which it will probably turn a white person into a literal glare)- the updates take up sooo much space and almost none of my apps load. Everyday I have to close the apps that WILL open just for them to function, it takes hours just to charge to a full battery, and the charger also tore open. This phone is the absolute worst phone I have ever had. -10/10.
Date published: 2017-01-23
Rated

5

out of

5
by
John
from
Does what it says on the box
This product has served me well I have not ran into any main issues with it so far I am now concentrating a battery replacement so that I can get it back to the near new standard
Date published: 2016-12-07
Rated

4

out of

5
by
Apples&more
from
More than expected
Changed from an s3 to the s5, same network provider but signal strength showing less bars. At 18 months old in good condition. Even managed to accidently leave it in my pocket and put my top on a quick wash / dry cycle. Works fine out the washing machine
Date published: 2016-11-29
Smart Simulator
User manual & Downloads
Live Chat
How It Stacks Up
Battery time is based on our own laboratory measurements, and may vary depending on factors such as device settings, usage patterns and operating conditions.
1 The LTE and Wi-Fi speed on the screen are an illustration. The Download Booster speed may vary according to network environment and location.

* This device supports a USB 3.0 interface as well as lower versions of USB, including USB 2.0. A USB 2.0 compatible cable is included in the box. A USB 3.0 compatible cable may be purchased separately.

** User memory is less than the total memory due to storage of the operating system and software used to operate the phones features. Actual user memory will vary depending on the mobile phone operator and may change after software upgrades are performed.

*** External Memory may be used to store media (photos, video, and music files) but not applications.

Notice to our customers - safe battery use

If your mobile phone battery is damaged, for example if it is dented, we recommend that you stop using it immediately and replace it with a Samsung genuine battery. If a damaged battery is used, this may affect performance of the battery and in some cases cause damage or injury through overheating, fire or explosion. Examples of situations in which a battery may become damaged are: use in an excessively hot environment, dropping the battery, external pressure on the battery, pet-biting, etc. We recommend that spare batteries are kept in a hard-shell case when not in use.

You should use only Samsung genuine or approved batteries that have been specifically designed for use in Samsung products. The use of incompatible batteries, cables and chargers may not be safe to use and could cause damage to the device or external damage. Please purchase Samsung-branded batteries from reputable and approved sellers to ensure the batteries are not counterfeit.

Battery time is based on our own laboratory measurements, and may vary depending on factors such as device settings, usage patterns and operating conditions.
Network band : The bandwidth supported by the device may vary depending on the region or service provider.

Images are for illustration purposes only and the accessories are sold separately. Features and Specifications are accurate as of commercial launch but may be subject to change without prior notification.