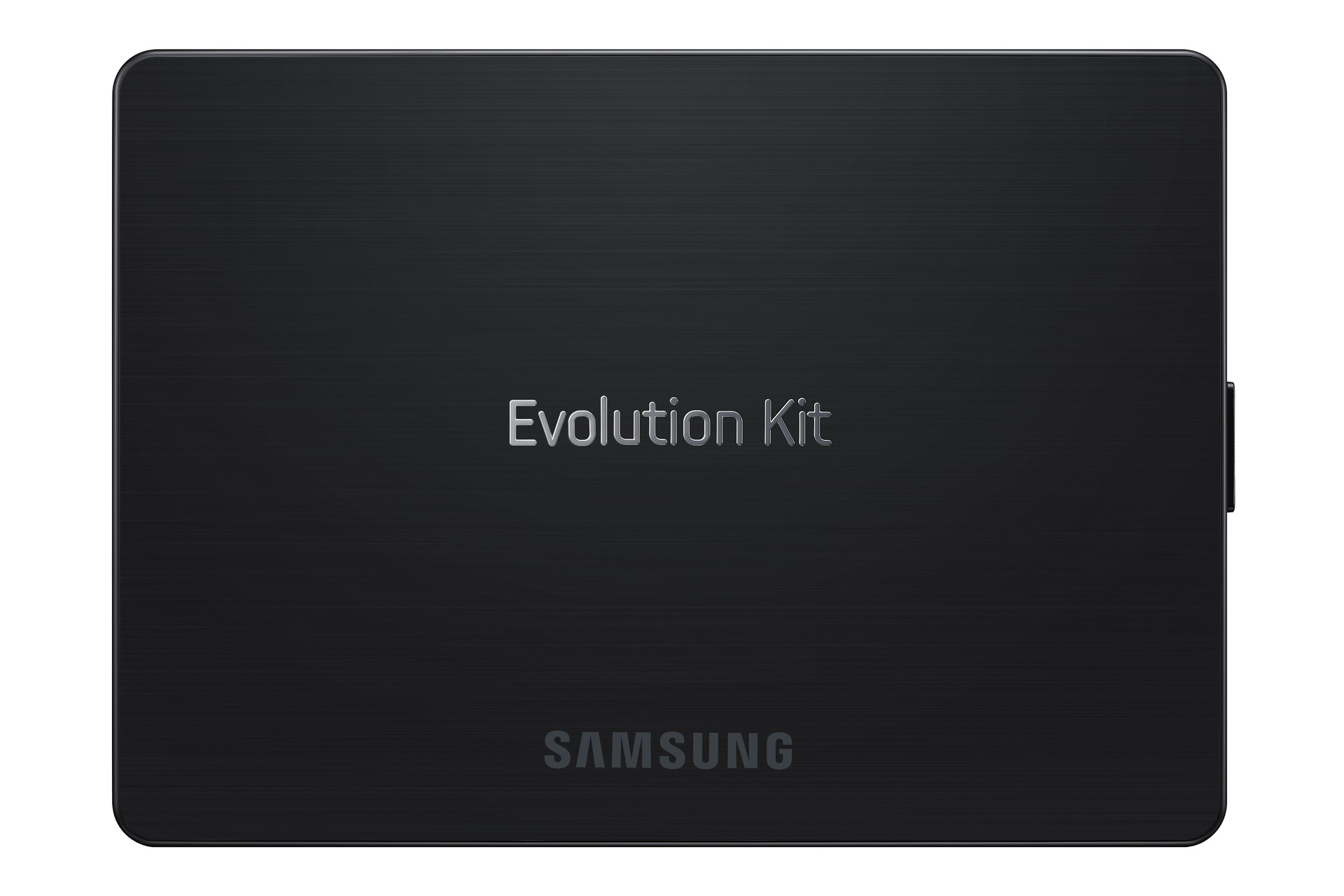 SEK-1000/XC
SEK-1000 Evolution Kit
Get tailored viewing with S Recommendation† with Voice Interaction
Get immediate access to your favourite content
Enjoy faster and smoother Quad Core performance
Install the Evolution Kit easily and quickly yourself
Discover more of the TV you love. S Recommendation† with Voice Interaction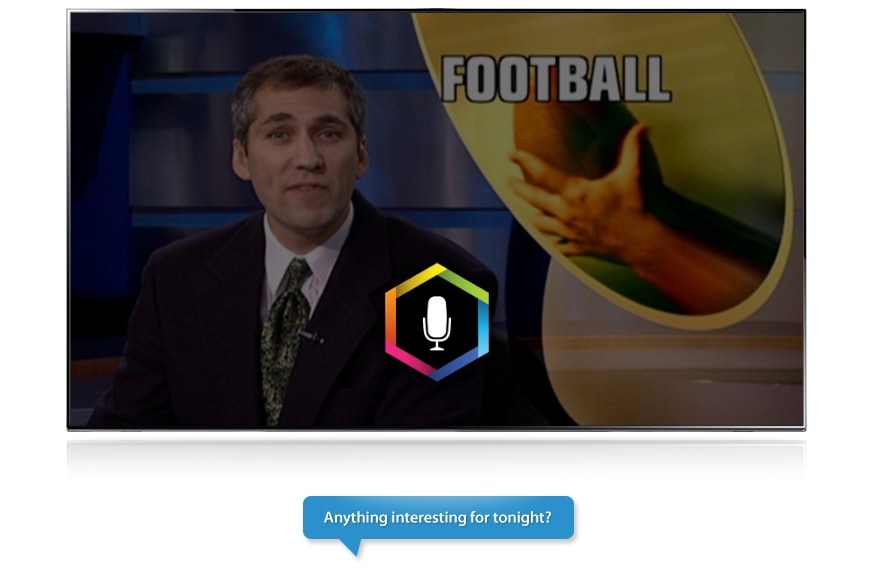 Smart Evolution brings you S Recommendation† with Voice Interaction. It lets you discover more of the TV you love by suggesting what's new to watch based on what you like. It intelligently learns your preferences, so the more you watch, the smarter it gets. All you need to do is ask your TV to find you something to watch. It will respond to your natural voice and instantly search Live TV, video on demand services and apps to recommend TV and online content tailored to you. Now you'll always know what's on without the need to look for it.
Your TV is future-ready with Samsung's Smart Evolution

Your TV is future-ready with Samsung's Smart Evolution. Unique to Samsung, the Smart Evolution Kit completely reengineers your TV without having to replace it. Now you can renew your TV with the latest technology in terms of performance, content and features, ensuring your TV remains cutting-edge.*
Boost the speed of your Smart TV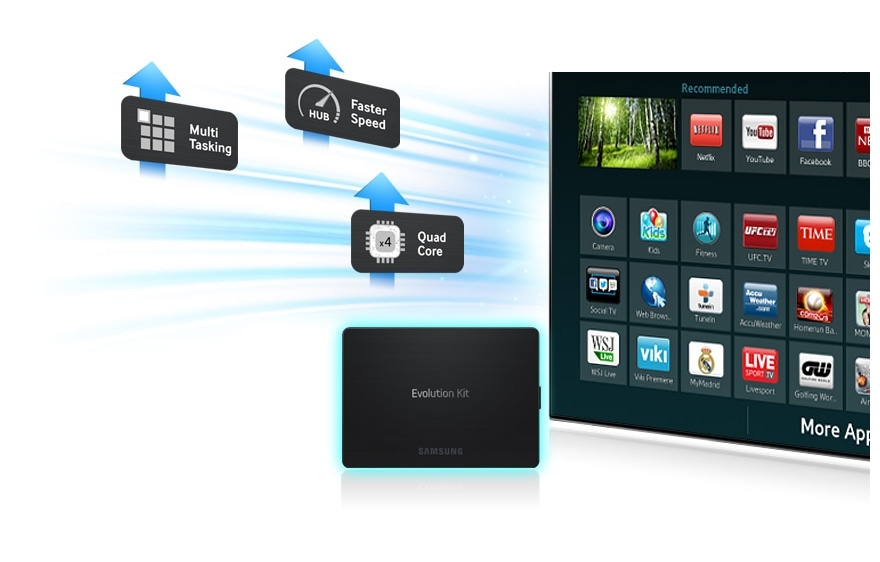 Smart Evolution will boost the processing speed of your Smart TV from Dual Core to Quad Core. The powerful Quad Core processor boosts performance with faster access to Smart features, higher quality video streaming and true multitasking capabilities. Enjoy superfast internet and app response times, watch TV while simultaneously taking a Skype call or carry on viewing your favourite programme while using an app. It's now even easier to toggle between apps, online services and on-air TV - a truly seamless TV experience.
New 2013 Smart Hub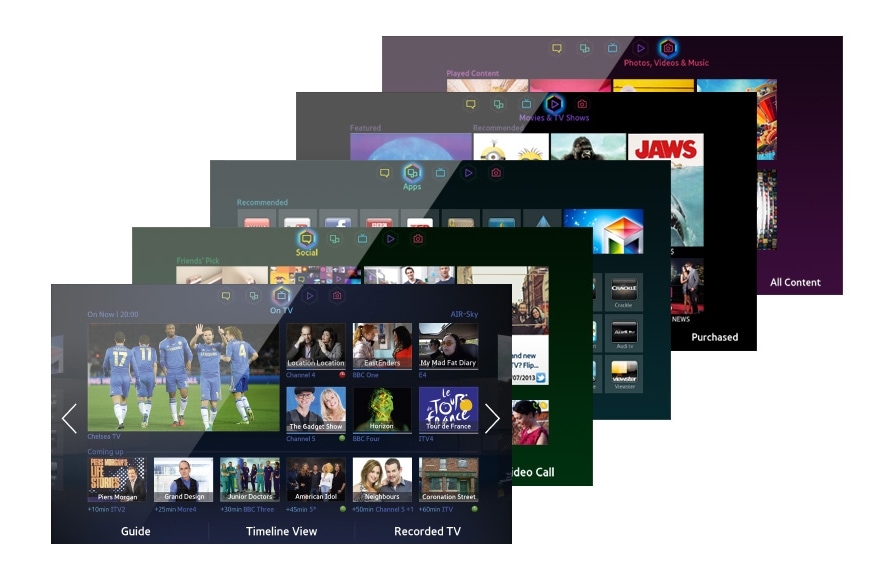 Experience the new 2013 Smart Hub. Get immediate access to your favourite programmes through the ON TV† panel. It intelligently organises and manages all your content into five easy-to-navigate panels. The intuitive interface uses eye-catching thumbnails to provide instant previews that help you quickly and easily select what you want to watch. The five panels include: On TV; Movies & TV Shows; Photos, Videos & Music; Social; Apps.
The most advanced way to control your Smart TV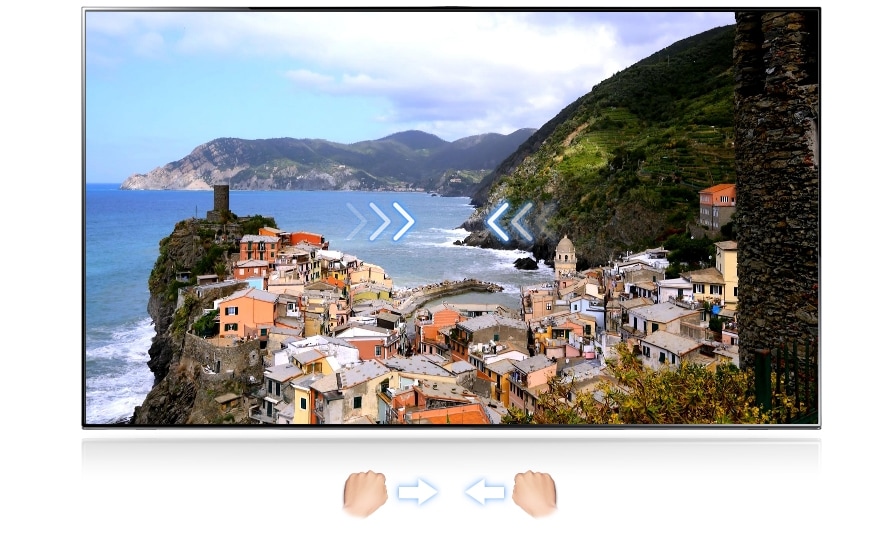 Smart Evolution allows you to enjoy the new improvements of Smart Interaction. Simply wave at the TV and take charge: change channels and the volume level with ease, swipe though the 5 panel Smart hub and grab and select the content you want - just like you would on any smart mobile device. New two-handed gestures recognise natural movements, enabling you to zoom in and out and rotate images, making the sharing of your latest holiday pictures easy and fun.
How It Stacks Up
† S-Recommendation provides recommendations based upon popular content until it has built sufficient insight into viewing preferences to enable it to make personal recommendations. S-Recommendation/On TV requires a Freeview, Freesat, Virgin Media or Sky TV input to operate. Recommendations and content based on channels available. Internet access and collection and use of personal data required.

*Evolution Kit sold separately. It will enhance your smart features to the levels of the corresponding year of launch of your Evolution Kit. Only the software and processing hardware will be upgraded; other hardware will not be upgraded. Evolution Kit may not support certain apps and functions previously installed or available on your TV. Please check www.samsung.com for more details before installing the Evolution Kit.

Certain features with the Smart Hub may not be available without expressed consent regarding the collection and use of personal information. Content available through Smart Hub may vary among product categories, models and territories. Certain applications must be purchased and may not be available in all regions.