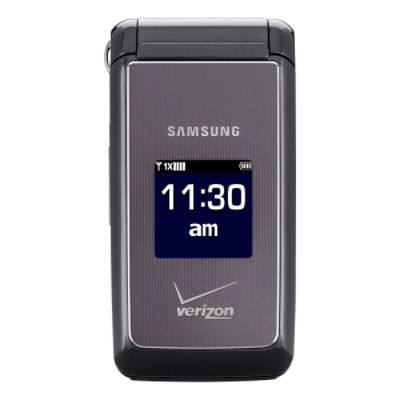 Haven (Verizon Wireless)
SCH-U320HAAVZW
Rated

3.7

out of

5

 by

15

reviewers.
Rated

5

out of

5
 by
Calicos
Great for people with low vision.
I have an eye problem and wanted a phone that did not have a camera or had a lot of Apps. I just wanted a phone for emergencys. I liked the fact that it was capable of sending a photo to the phone for use as a wallpaper and thus I was able to put my two cats in My Pictures and can switch their photos when I want. The Haven is not a Smart phone, but it's very nice I can personalize it. Thank you. I am enjoying this phone.
January 15, 2012
Rated

5

out of

5
 by
trefngrs
Great for Seniors
I got this phone about 6 months ago and love it. I wanted a phone that I could see all of the numbers easily and view screen that I could also see real easy. This phone did that. I would recommend this phone for all seniors that are looking for a phone that's a phone and not a walking computer.
October 13, 2011
Rated

5

out of

5
 by
broken530
Great Phone, Lousy Provider.
The Haven is the best cell phone out there. It is a refreshing alternative to all the "smart" phones out there. Everybody I've shown it to wishes they had it(including and especially "smart" phone owners)! My only complaint is that it is only available through Verizon. Verizon's service has been lackluster st best. When my 2 year contract is finished, I intend to take my Haven to an authorized Samsung facility and ask that it be UNLOCKED and use it on another carrier!
March 24, 2011
Rated

5

out of

5
 by
Infected
Survived soaking in water
Was wallpapering from on top of a ladder, got down and found my Convoy phone at the bottom of the water tray! This is certain death for any phone...I shook it, removed the battery and let it dry out for 24 hrs. The next day it worked as if nothing happened.
January 20, 2011