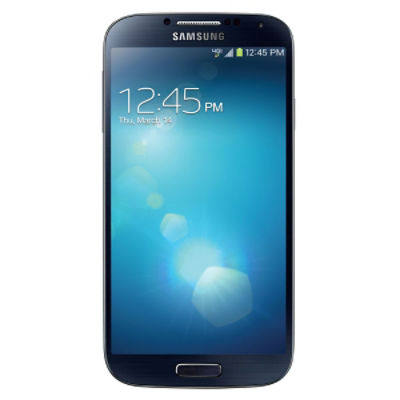 Galaxy S4 16GB (Verizon)
SCH-I545ZKAVZW
Rated

4.6

out of

5

 by

2097

reviewers.
Rated

5

out of

5
 by
sashaua04
short review
i would say its one of the best phones build at that time. performance A+ stability A+ reliability A+ durability B+ options of customization (there is no end) dislikes: while using Google maps its overheats with each update getting more locked (means customization goes down, cant do what ever owner wants to. i would say becoming like an iphone "use only") its one of the nightmare for Samsung. just want to be clear, locking devices is by Verizon request. not a Samsung fault we should be able to have boot-loader unlocked or at least an option to downgrade the software. there an issue with 5.0 update. it has a power management bug. it will power off the device and wont let u turn it on. easy fix is to pull the battery and hold power button for a 1 min and then put battery back and its ON again :) my recommendation is after "owners" paid off their devices they should be able to own that device. by getting boot-loader unlocked. that means people will have an option to fully discover capability and customization of the device and be able to appreciate even more Samsung products
September 21, 2016
Rated

5

out of

5
 by
DC3020
Great Phone
Does every thing I need and a wolf lot more. Very Intuitive
September 8, 2016
Rated

5

out of

5
 by
maged5757
great phone with a great features
its really good phone,, easy to use and fast,, clear screen and good voic
September 22, 2016
Rated

5

out of

5
 by
extremedude
Good old phone
I got this phone a few years ago at Christmas and loved it. It was very fast, took excellent pictures (especially of flowers for whatever reason), and was loaded with features. I am not a particularly careful person and the phone stood up to some serious use/abuse before the screen finally cracked. The original battery lasted about three years before it started to fail. It is time to replace the thing, and I have my eye on a waterproof (S7) model but I'll need to save some money up - the one drawback about these things is the expense.
September 21, 2016