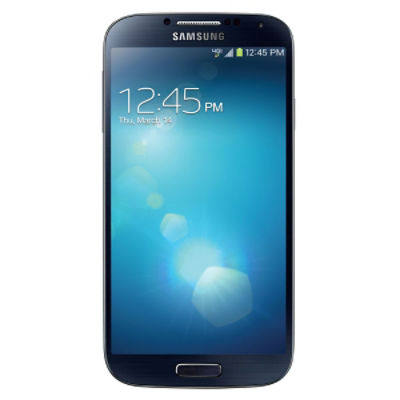 Galaxy S4 16GB (Verizon)
SCH-I545ZKAVZW
Rated

4.5

out of

5

 by

2100

reviewers.
Rated

4

out of

5
 by
K6289162020
Battery life is very low
I love the whole phone except the battery life is very small. I have to charge my phone multiple times a day which is doable for me, but a bit inconvenient. This was not the case for my previous s4 that I got a couple of years ago.
September 24, 2016
Rated

5

out of

5
 by
sashaua04
short review
i would say its one of the best phones build at that time. performance A+ stability A+ reliability A+ durability B+ options of customization (there is no end) dislikes: while using Google maps its overheats with each update getting more locked (means customization goes down, cant do what ever owner wants to. i would say becoming like an iphone "use only") its one of the nightmare for Samsung. just want to be clear, locking devices is by Verizon request. not a Samsung fault we should be able to have boot-loader unlocked or at least an option to downgrade the software. there an issue with 5.0 update. it has a power management bug. it will power off the device and wont let u turn it on. easy fix is to pull the battery and hold power button for a 1 min and then put battery back and its ON again :) my recommendation is after "owners" paid off their devices they should be able to own that device. by getting boot-loader unlocked. that means people will have an option to fully discover capability and customization of the device and be able to appreciate even more Samsung products
September 21, 2016
Rated

5

out of

5
 by
Sky2980
Overall is very good
I have used galaxy s4 for 3 years. No problem happened in these years. Overall is very good, but power button has some problem from a half year ago.
September 26, 2016
Rated

2

out of

5
 by
practicalityrules
serves it's purpose
I am a fan of amazon and have been very satisfied for the most part with all of my purchases. This phone came in physically great condition, but I have had issues with it completely shutting down if I put it in my pocket or if it is lightly shaken or bumped. I have also now had to order a new sim card after two months and this has caused me complications with work and my personal life. I would not recommend that anyone buy a refurbished phone online regardless of the rating. I do not believe this reflects poorly on amazon or that there has been any type of ill intent or negligence. I will chalk it up to luck of the draw, but better to buy a phone brand new and physically on site.
September 26, 2016