Leave your phone behind.

The 4G LTE connected Gear S3 frontier uses your mobile data plan so you can send texts, get emails, receive notifications and even make calls all without your phone.²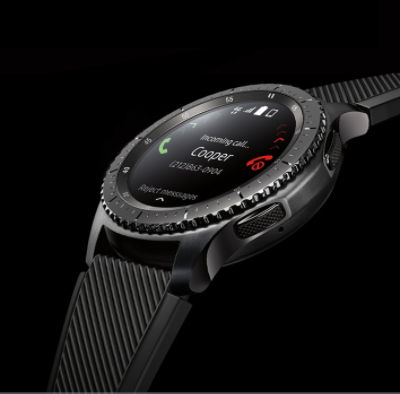 Elevate your style.
Platinum. 18k rose gold. Genuine leather bands. No matter how you wear the Gear S2, you'll step up your style.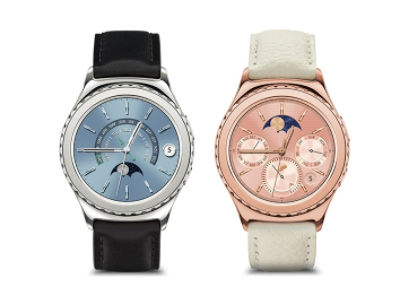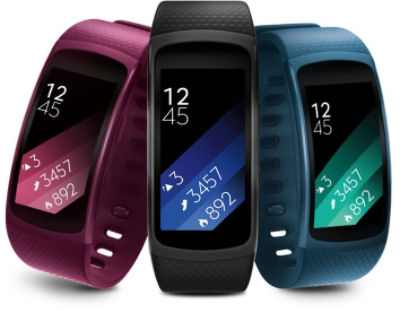 Achieve your goals

Set the motivation you need to stay at your best. With sophisticated fitness tracking,³ built-in GPS and a standalone music player,⁴ the Gear Fit2 makes it easier than ever to achieve your goals.

Click clear all to begin adding products from a new category.
You have 4 products ready to compare. Remove 1 or hit "Clear All" to add more!

1To be eligible for the Premium Offer, you must be 18 years or older and a resident of the United States, District of Columbia, Puerto Rico or the U.S. Virgin Islands. Activate the Premium Offer between 3/29/17 and 6/30/19 by: (1) downloading a qualifying Under Armour Connected Fitness (UACF) companion App (either MapMyRun, MyFitnessPal, or Endomondo) to your Gear S2, Gear S3 or Gear Fit2 and the corresponding UACF mobile app to your compatible Android phone; (2) creating a UACF account for the UACF App, if you do not already have one, which requires agreeing to the Under Armour Terms and Conditions of Use and Privacy Policy; and (3) logging into the UACF App on your phone and launching the UACF App on your Gear device. If you are a new UACF end user, your account will automatically be upgraded to a Premium Subscription for Endomondo and MyFitnessPal or an MVP account for MapMyRun for a 12 month period (whichever app you choose). If you are an existing UACF Premium or MVP end user, you must contact UACF customer support to activate your free 12 month Premium Offer. You can contact UACF customer support via email (MyFitnessPal: support@myfitnesspal.com; Endomonodo: premium.support@endomondo.com; MapMyRun: mvpbilling@underarmour.com) and indicate in the email that you have downloaded the corresponding UACF App on your Samsung Gear Fit2, Gear S2, or Gear S3 and wish to activate the Premium Offer. UACF customer service will respond with a promotion redemption URL that you must follow to redeem the Premium Offer at any time after your current paid Premium/MVP Subscription expires. Only one Premium Offer per person. The Premium Offer cannot be combined with any other rebate, offer or discount. Void where prohibited or restricted by law.

24G LTE / Gear S3 frontier
4G LTE standalone connectivity only available on Samsung Gear S3 frontier version, a companion for compatible Android smartphones, sold separately. Standalone connectivity requires initial pairing of Gear S3 frontier with compatible phone and separate qualifying wireless plan. Standalone functionality limited if paired phone is not powered on or connected to a wireless network. Network coverage not available everywhere. Consult carrier for details.
3Medical / Gear Fit2
Not a medical monitoring or diagnostic device. Accuracy of information and data provided by S Health and related devices, including heart rate readings, may vary based on various factors such as environmental conditions, settings/user input, activities performed, and other end-user interactions. For more information, please read all in-app disclosures (available in Settings menu).
4Music / Gear Fit2 
To enjoy music, connect Gear Fit2 to Bluetooth speaker or headphones (sold separately).