How Do I Change The Bluetooth Visibility Options On My TracFone SCH-R335C Phone?
To change the Bluetooth visibility options follow the steps below:
While in standby mode, press the left soft key for Menu
Select Tools (8)
Select Bluetooth (1)
Select Bluetooth Settings (2)
Select Discovery Mode (2)
Highlight either On or Off, using navigation keys
Press the OK button to set the Discovery Mode setting
Caution: When the Bluetooth Visibility is turned on, the handset is wirelessly transmitting its phone name and status to every Bluetooth device within range. This transmission can pose a security risk and incite unauthorized connection to the handset. Therefore, it is recommended that Bluetooth Visibility remain hidden until necessary. If the handset is not visible, you can still detect and connect to other Bluetooth devices, while still hiding yourself from others.
Thank you for your feedback!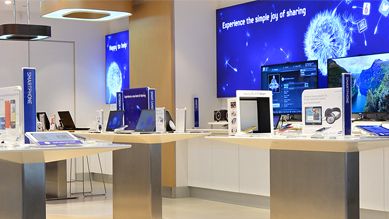 Samsung Customer Service
Need a repair for your Samsung Smartphone or Tablet?
Visit a Customer Service Location for hands-on service and expert advice.