Can I Reinstall Paid Applications Without Being Charged Again On My GT-P1010 Galaxy Tablet?
Yes. All paid-for or free Android Market applications are tracked in your Google account history. They can be reinstalled as many times as necessary using the same Google account. Paid applications cannot be installed across multiple Google accounts, however free ones can.
Download and Install the Application
The install behavior may vary slightly from application to application.
Press the Home Key , and then tap Applications .




Tap on Market.




Press the Menu Key , and then tap Downloads.




Tap the desired application from the Downloads list.




Tap Install.




Tap Ok to acknowledge the application access settings.


Thank you for your feedback!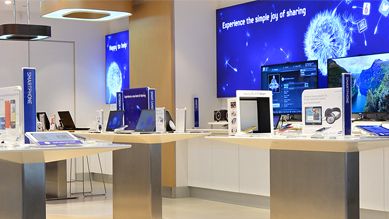 Samsung Customer Service
Need a repair for your Samsung Smartphone or Tablet?
Visit a Customer Service Location for hands-on service and expert advice.