Which version of the Android™ platform does my Samsung Galaxy S™ II Epic™ 4G Touch use?
This mobile device operates on Android™ version 4.1.2, Jelly Bean (D710OI24).
Version
Date Released
Notes
D710OI24
10/21/2015

Android OS Security Enhancements (Stagefright)

D710GB28
 8/2013

Android 4.1.2, Jelly Bean Release

D710FL26
1/23/2013

Wi-Fi Optimization
Security Enhancements

D710FJ12
11/15/2012
Check the Software on Your Mobile Device
From the Home screen, touch Menu  > Settings  > About device.
The Build number and Baseband version show the current software version on your mobile device.
Upgrade to the Current Software Version
When an update is made available, this page will contain information on how to obtain the update.
We will also relay news about software releases on our Twitter® and Facebook® pages. You may follow us on Twitter @SamsungSupport.
Software Updates: The Samsung Customer Care team cannot speculate on when a future software update may be released and can provide information only on currently available updates in the U.S.
Thank you for your feedback!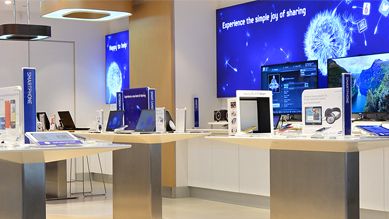 Samsung Customer Service
Need a repair for your Samsung Smartphone or Tablet?
Visit a Customer Service Location for hands-on service and expert advice.