Is there an Easy Setup (Setup Wizard) process to define the Sounds and Settings on my Verizon Samsung Intensity™ III ?
Follow the steps below to set up sounds and settings on your device.
The first time you power on your device, you will be walked through the Easy Setup wizard to adjust the most common personal settings on your device, such as ringtone and wallpaper. If you exit from this wizard and want to access it again, you can restart the wizard at any time by pressing the Center Select key for Menu> Settings & Tools > Set-up Wizard.
The easy setup wizard will guide you through adjusting the following settings:
Adjusting your Font Size.
Adjusting your Call Sounds and setting the Ringtone.
Adjusting your Display Themes.
Selecting your Menu Layout.
Setting your Clock Format.
Thank you for your feedback!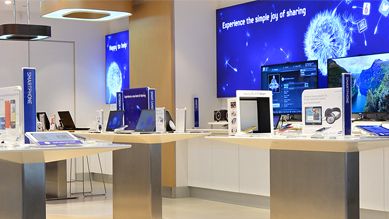 Samsung Customer Service
Need a repair for your Samsung Smartphone or Tablet?
Visit a Customer Service Location for hands-on service and expert advice.