How do I Set Up and Use Speed Dials on my Samsung Exhibit™?
Follow the steps to set up speed dials on your mobile device.
To set up speed dials on your mobile device, touch Phone 
at the bottom of the Home screen. Then touch Menu 
> Speed dial setting.
Touch one of the 99 speed dial locations in the list and select a contact.
To make a call using speed dial, you can dial the first digit of the speed dial number, and then press and hold the last digit to start the call. For example, if you want to call speed dial number 25, touch 2 and then touch and hold 5.
Note: Speed dial location 1 is reserved for Voicemail and cannot be edited.
Thank you for your feedback!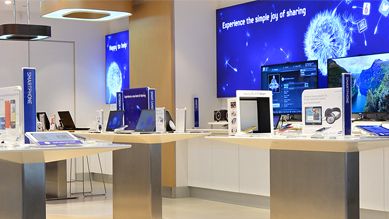 Samsung Customer Service
Need a repair for your Samsung Smartphone or Tablet?
Visit a Customer Service Location for hands-on service and expert advice.