Galaxy Tab 3 - How do I access the Task Manager on my Galaxy Tab 3?
The Task Manager is a simple application that offers quick memory management. You can view and exit applications running on your device. You can uninstall applications you have downloaded. You can even free up system resources and view the amount of free space available on your device.
Follow the instructions below to access the Task manager:
From any screen, tap and hold the Home  key.  


Tap the Task manager  icon.




Following options are available:




Active applications : Displays all of the applications running on your device.  Touch End to end an application, or touch End all to end all running applications.  




Downloaded : Displays all of the applications downloaded and installed on your device.  Information such as the amount of space each application takes up is also displayed.  Touch Uninstall to uninstall the application from device. 




RAM manager : Displays random access memory (RAM) usage. RAM is the memory location your device temporarily loads information into when executing an application or using other device functions. If the RAM status indicator is full, clearing the RAM on your device will improve its performance.  

Note: Before touching Clear memory, make sure you save any work in open applications. 




Storage : Displays a summary of your device's system storage, used and available, and the amount of information stored on an installed microSD™ card.


Other Answers That Might Help
Thank you for your feedback!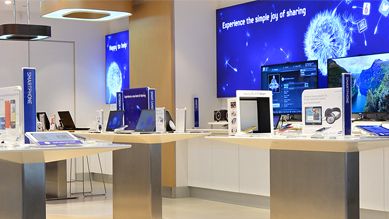 Samsung Customer Service
Need a repair for your Samsung Smartphone or Tablet?
Visit a Customer Service Location for hands-on service and expert advice.