How do I insert the SIM card into my Samsung Galaxy S4 Zoom?
The SIM card information and its contacts can be easily damaged by scratching or bending, so be careful when handling, inserting, or removing the card. Keep all SIM cards out of reach of small children.
From the right-hand side of the camera, open the battery compartment by prying the cover loose.
Rotate it to the left.

Carefully slide the SIM card into the SIM card socket until the card locks into place.


Note

: Make sure the SIM card's gold contacts face into the device and the angled corner of the card is positioned correctly. If the SIM card is not inserted correctly, your device will not detect it. Reorient the card back into the socket if it is not detected.

Swing the battery compartment cover to the right and press the right-hand side until you have a secure seal.

Thank you for your feedback!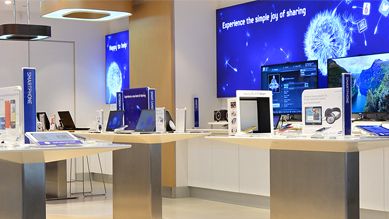 Samsung Customer Service
Need a repair for your Samsung Smartphone or Tablet?
Visit a Customer Service Location for hands-on service and expert advice.