How Do I Manually Add A Network On My Galaxy Note 8" (GT-N5110)
Before attempting to connect, make sure you're in range of your Wi-Fi network, and verify that your access point/router is On and working normally. Before proceeding, make sure you note the following information: • The Name of your Wi-Fi network (SSID) • The Security Method for your Wi-Fi network (Open, WEP, WPA/WPA2 PSK or 802.1x EAP) • The Password if any for your Wi-Fi network
To manually add a network, follow these steps:
Tap the Home Key, and then tap the Apps button.


Tap Settings, and then tap Wi-Fi.


Tap Add Wi-Fi network.




Enter the network SSID.




Tap the Security field, and then tap to select one of the following options:

Open
WEP
WPA/WPA2 PSK
802.1x EAP

If needed, tap the Password field, enter the Password, and then tap Save.
If after assigning the device a static IP address, the device fails to connect to the Internet, perform a factory data reset.


Note: If the device continues to malfunction after performing a factory data reset, CLICK HERE to contact Samsung support.
Thank you for your feedback!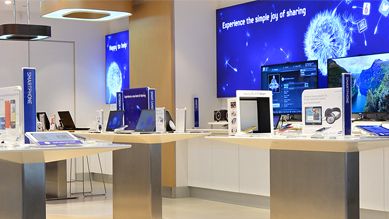 Samsung Customer Service
Need a repair for your Samsung Smartphone or Tablet?
Visit a Customer Service Location for hands-on service and expert advice.