What is the Software Version on my Samsung Galaxy Tab® 3?
This mobile device operates on Android version 4.4.4, KitKat (T217SVPUBOH1).
Version
Date Released
Specifications
T217SVPUBOH1
8/12/2015

Google Security Patch (Stagefright)

T217SVPUBNK1
12/10/14

User Interface enhancements
TSP service fix

 T217SVPUBNH4
 9/3/14

Netflix unable to access menu while in a movie
Google security patch

 T217SVPUBNE7
 6/9/2014
Android version 4.4.2, KitKat


New Lock Screen Access

Media Controls - full-screen album art and media controls when listening to music
Camera Shortcut - access the Camera application right from the lock screen

SMS App Chooser - select a default application for sending and receiving SMS text messages
Restyled Status and Navigation Bars - status and navigation bars are translucent and can sit on top of apps, along with simplified status bar icons
Consolidated Location Settings - location services are integrated and more detailed by new Location menu
Expanded Emoji Icons
Wireless Printing – supports printing over Wi­-Fi and Bluetooth
Prevention Information pop-up message is suppressed.

 T217SVPUANB8
 10/11/2013

Samsung Knox Compatibility
Samsung Knox™ is a comprehensive mobile solution for work and play – addressing the mobile security needs of Enterprise IT without intruding on the privacy of employees
WiFi improvements
WiFi "Auto network switch" will default to off, this change will suppress "Your internet connection is unstable" from notification bar. Allowing customers to connect to any WiFi connection regardless of the condition of the WiFi network.

 T217SVPUAMH9
 10/11/2013
Check The Software Version:
From the Home screen, touch Apps  > Settings  > About device  .
The Build number and Baseband version show the software version on your mobile device.
From the Home screen, touch Apps
 > Settings
 > System update > Update.
Upgrade to the Current Software Version
An upgrade is available for the Samsung Galaxy Tab® 3 7.0. Click here for more information.

We will also relay news about software releases on our Twitter® and Facebook® pages.

Software Updates: The Samsung Customer Care team cannot speculate on when a future software update may be released, and the team can provide information only on available updates in the U.S.
Thank you for your feedback!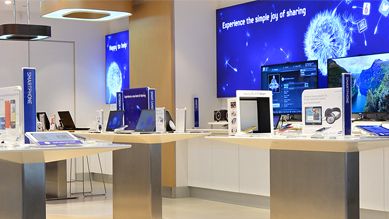 Samsung Customer Service
Need a repair for your Samsung Smartphone or Tablet?
Visit a Customer Service Location for hands-on service and expert advice.