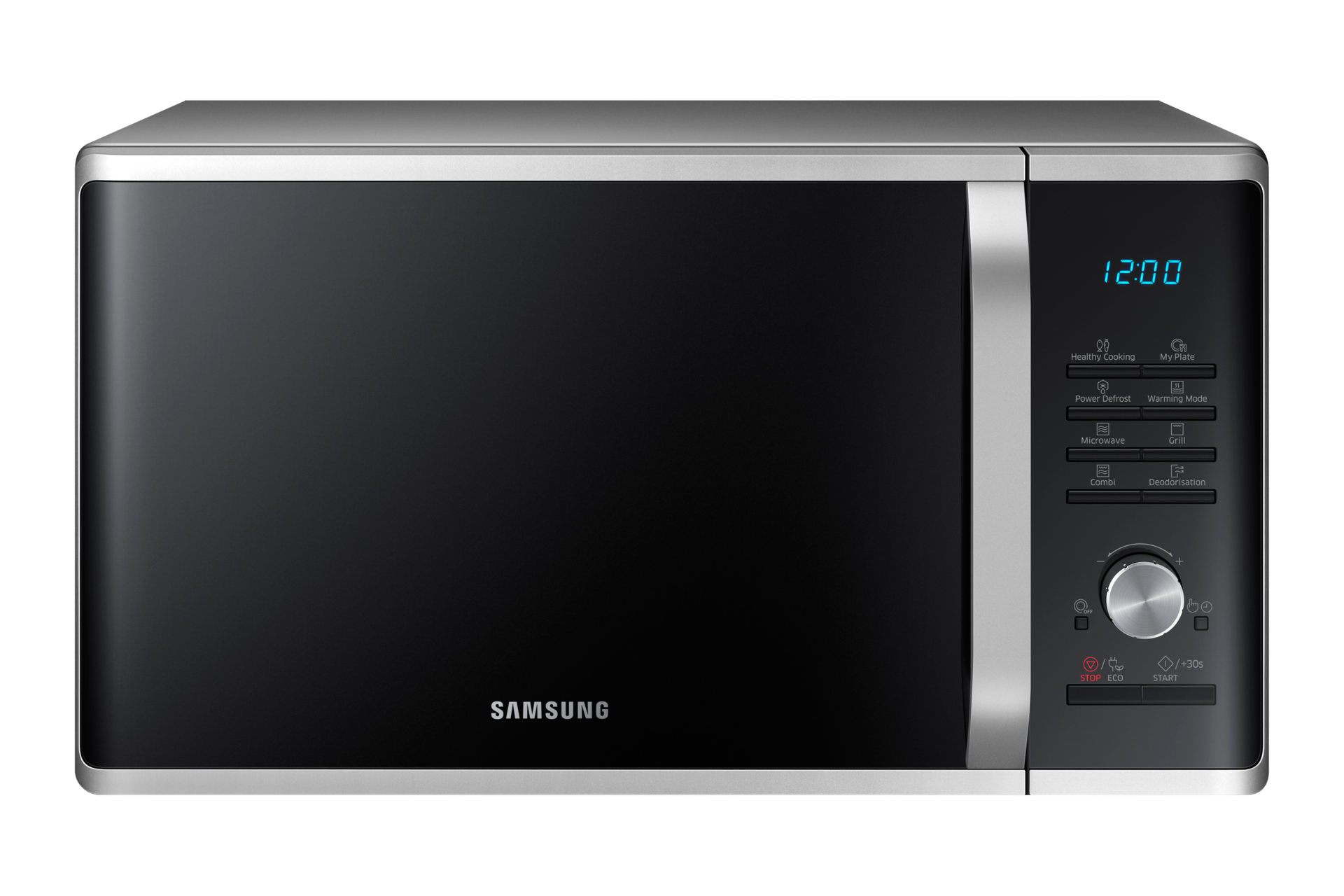 MG32J5215AS Grill MWO with Rapid Defrost, 32 L
MG32J5215AS/FA
950 W
Power Consumption (Microwave)
517 x 297 x 444 mm
Outside (WxHxD)
Warming Drawer Mode
The Warming Drawer Mode keeps dishes warm and food at the proper temperature without over-cooking. So it stays full of flavor and texture and is always deliciously tasty like freshly cooked food and ready to serve.
Plate Warming
The Plate Warming function is to warm dishes quickly (within max.5min) until you
CERAMIC INSIDE
The MW5200J microwave oven features a smooth ceramic interior that is easy to clean and won't scratch or discolour over time. 99.9% anti-bacterial protection and scratch-resistant interior is made to last.
Healthy Cooking
Up to 16 recipes are preprogrammed for your convenience. Easily cook everything-from green beans to brown rice, boneless chicken breast to Grilled salmon steaks-confident that the result will be moist and flavorful food.
Eco Mode
The MW5200J has standby power consumption. Consumers can save 40% on standby energy.
Power Defrost
Power Defrost lets you defrost frozen foods quickly and evenly. Food won't get soggy. Defrost frozen to their freshest state, so you and your famliy can enjoy delicious food whenever you want.
Grill

Product Type

32 L

Oven Capacity

950 W

Power Consumption (Microwave)

517 x 297 x 444 mm

Outside (WxHxD)
Images are for illustration purposes only and the accessories are sold separately.
Features and specifications are subject to change without prior notification and may vary per country, please check in store for more details.

* Key feature may different from Key Spec