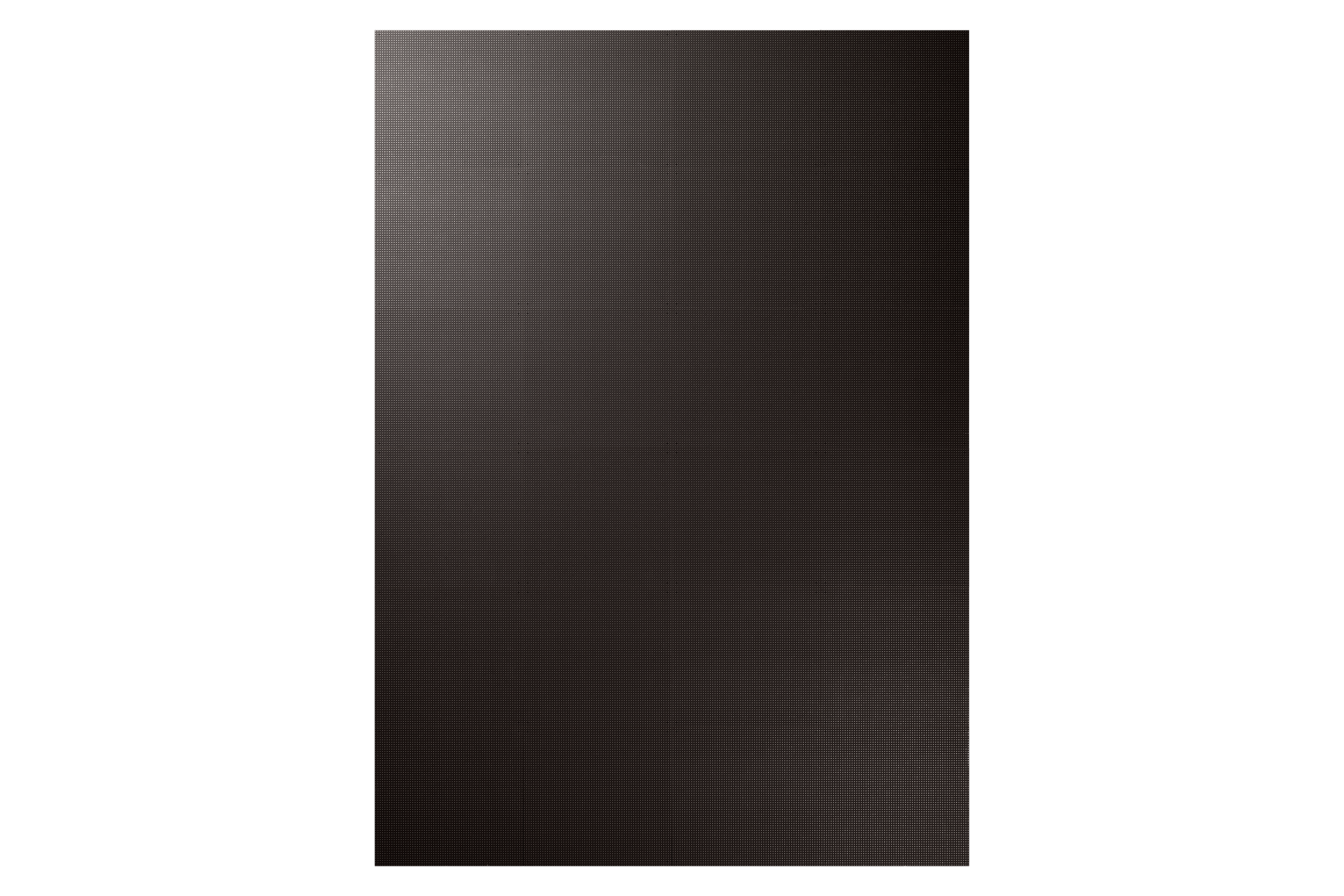 LH025ICHHAS/UE
P2.5 Cinema LED
DCI Approved Cinema LED Panels
Has to be used along with LH025ICHHES/UE
4K Resolution with HDR Technolgy
The Theatre of the Future Premieres
Samsung's Cinema LED fosters a premium viewing environment and repositions the theater as an entertainment destination. As the first theater-ready LED display, it†s peak brightness (146fL), accurate color presentation and uniformity enhance immersion and bring content to life.
Improve Precision with Ultra Contrast
The Cinema LED's Ultra Contrast setting delivers content with greater accuracy and precision. In particular, the Cinema LED can display true black colors, bettering the distorted or grayed-black hues common with projectors. 18-bit processing also ensures authentic low-tone grayscale effects.
Deliver Brilliant HDR Content
The Cinema LED introduces High Dynamic Range (HDR) technology to the theater for added visual value. With HDR, the Cinema LED achieves a peak brightness level (146fL) nearly 10 times greater than that offered by standard theater technologies (which often only reach a peak brightness of 14fL).
Align Brightness and Colour Accuracy
Through a fully-aligned picture, the Cinema LED prevents theater operators from having to choose between brightness and color quality. The display achieves this optimal balance by maintaining perfect color accuracy (DCI-P3 color gamut) for a range of hues even at peak or near-peak brightness.
Achieve Distortion-Free Presentation
Through a distraction-free presentation, the Cinema LED maintains audience attention at all times. The display eliminates distortion through high content uniformity, allowing viewers to take note of visual intricacies that otherwise might be overlooked on standard theater or at-home displays.
Pair Content with Clear, Crisp Sound
Each Cinema LED display features HARMAN's JBL Sculpted Surround audio system, producing a truly immersive multi-sensory experience. The JBL speakers expand the venue's audio "sweet spot" and broaden sound coverage, preventing rearward bias and delivering content as producers intend.
Expand Revenue Opportunities
Samsung's Cinema LED offers the versatility to explore new content channels, ranging from corporate events and gaming tournaments to event broadcasts. Whatever the content, the display maintains a high quality picture and adjusts to differing ambient light conditions for easy transition.
Empower a Modern Theater Experience
The Cinema LED is just the latest addition to its total theater solutions lineup. From the consumers approach to the moment they depart, Samsung's displays guide their complete cinema journey, ranging from self-ticketing kiosks and interactive movie posters to digital concession signage.
Specification
Physical Parameter

Pixel Pitch

2.5 mm

Pixel Configuration

256 x 360

Diode Type

3 in 1 1010 PKG

Optical Parameter

Brightness

300 nit

Contrast Ratio

∞ : 1 (Dark room)

Viewing Angle (Horizontal/Vertical)

H : 160, V : 160°

Color Temperature

6330 K

Electrical Parameter

Video Rate

24 / 25 / 30 Hz

Input Voltage (alternating current)

100 ~ 240 V AC

Power Frequency

50 / 60 Hz

Power Consumption (Max, W)

210 W

Operation Conditions

Working Temperature

0 ~ 40 ℃ / 10 ~ 80% RH

IP Rating

IP20

Certification and Compliance

EMC

Class A

Safety

60950 - 1
Manual Download
P2.5 Cinema LED (LH025ICHHAS/UE)
Manuals

2019.05.02

User Manual ver 03

(ARABIC)

2019.05.02

User Manual ver 03

(FRENCH)

2019.04.11

User Manual ver 03

(ENGLISH)