This month, QLED TV made its global debut in Paris, ushering a new era of TV. Why Paris? It's the City of Lights, known around the world for its color and light, and with the arrival of spring, what better place to be? The launch happened at the Louvre, the home of world-famous artworks that offer a stunning visual experience—much like the QLED TV lineup does.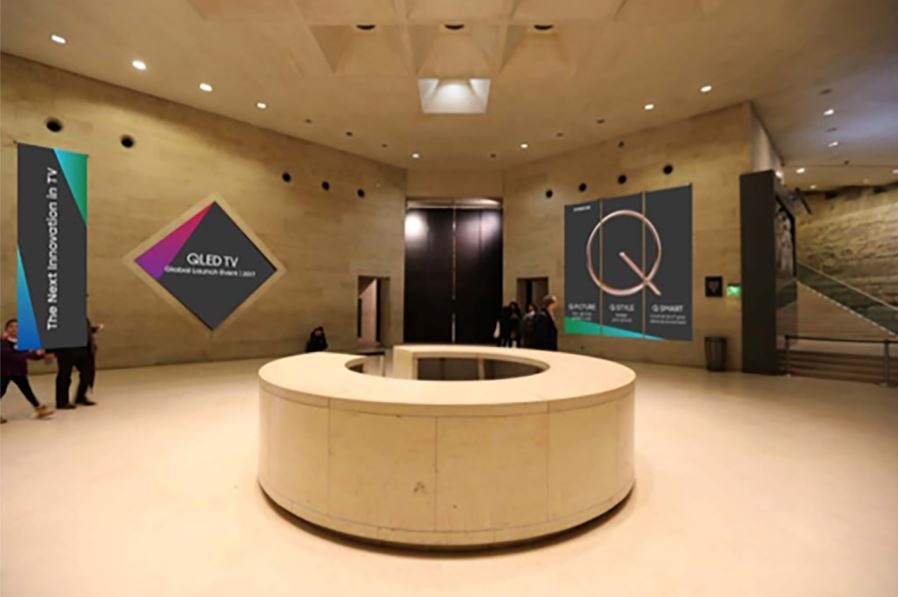 TV is all about the experience, and it has changed through the years to become more central in our lives. Now the future of TV is here to bring new dimensions and value, and to launch QLED TV, we're highlighting three specific qualities that define that future: new freedom in TV design, more interactivity, and better picture quality.
Freedom in TV design means that you can place the TV where you want, because it's beautiful from every angle. So we've made TVs that fit your lifestyle, and can go wherever you'd like it. And that TV can easily find a place in your Smart Home. TVs do more than just provide content, it connects to your world to play a vital role. And finally, just as great art catches the eye, so does picture quality. Now we expect vivid colors that create life-like images to be on our TV, so we can feel fully immersed in the experience.
"Now you can both watch TV and enjoy just looking at it."
Q STYLE: FREEDOM IN TV DESIGN
Freedom in TV design serves several purposes, not least of all getting rid of those TV pet peeves, like Kabelsalat. It's a word you may be unfamiliar with but the sight is commonplace in homes; it literally means a salad of cables and describes the many cables and wires that come out of the back of the TV, ugly and dusty.
Luckily, on the QLED TV, the Invisible Connection takes care of that. It's a thin, translucent optical cable that connects your devices to the One Connect box at the end, allowing you to tuck everything out of sight and ridding your home of Kabelsalat.
Another pet peeve of TV owners can be neatly summed up in a statistic: 80% of TV owners want to hang their TV on the wall while the other 20 percent want it on a stand. But mounting TVs can be an arduous process, which means only 20% of TVs are hung and the other 80% sit on a stand. It's the 80/20 paradox.
With the new QLED TV line comes the No-Gap Wall Mount, which is installed in no time at all and allows for easy post-installment adjustments.
"A function can only be considered smart if it's integrated intelligently and contributes and transforms the TV experience as a whole."
Q SMART: MORE INTERACTIVITY
The QLED TV is stylish, and it's also smart. It's the Smart TV that works for everybody, offering a unified experience by showing everything it has to offer as soon as you turn it on. Instead of individual apps and channels and services, the QLED TV has one single, simple menu. So the QLED TV is intuitive. As is its counterpart, the One Remote, which controls your TV and devices in one handy object, and even integrates voice control.
Another aspect of QLED TV's intelligence is its content services which allow you to easily find content but also discover it. So when you know what you want to watch, you get convenient access, but if you need some inspiration, the QLED TV makes it easy to stumble upon something exciting. And for the sports fans out there, it also connects with your smartphone to tell you when your favorite team is playing, so you never miss a point.
QLED combines connectivity with an easy-to-use interface, making it a solution for everyone's lifestyle.
"TV is all about the experience"
Q PICTURE: BETTER PICTURE QUALITY
But that being said, we know picture quality is the number one consideration when it comes to TV. So we've made a TV you really want to watch. To offer a premium viewing experience, we're dedicated to Quantum dot technology, which is the ideal medium to view HDR content on. High-Dynamic Range, or HDR, delivers life-like expression of contrast, brightness, and color and is essential for a high-quality viewing experience.
The QLED TVs in our lineup offer HDR 1500 brightness and 100% color volume expression, and so they are able to depict the creator's intention exactly as it was made. QLED TVs can reproduce almost any color known to man, making HDR content more vibrant and natural-looking. And these natural, vibrant colors don't change if you're sitting right in front of the TV or a little off to the side. That's why QLED TVs were chosen as a reference TV at 20th Century Fox.
And we will keep innovating to make HDR content even more realistic and enjoyable. New HDR 10 Plus provides an upgraded viewing experience and includes Dynamic Tone Mapping, which applies different levels of contrast independently to different elements of the same scene, preventing dimming and color saturation. All this together ensures that what you see on the QLED TV is going to be an excellent, life-like image, exactly as the creator intended it to be.
"CES 2017 Best Innovation Award"
THE FRAME
At CES 2017 we unveiled another new innovation in our TV lineup: The Frame. It shifts the paradigm of what a television can be; it's not just a TV, it's not just an entertainment hub—it adds value to your daily life, on or off.
The Frame offers the immersive picture quality that you expect from Samsung TVs, but also works as a stunning photo frame, allowing you to choose from a range of provided artwork, or easily upload your own. So when it's not in use, it's still a joy to look at.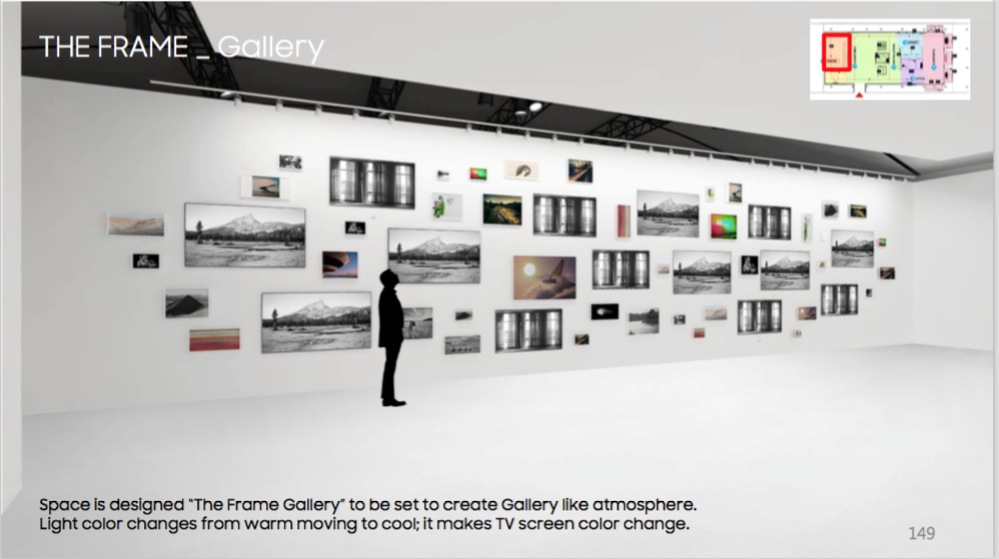 In Art Mode, The Frame is a beautiful display designed for art. It makes your space more beautiful. It adjusts its brightness depending on the surroundings and shows you the image in its best light. And it has a motions sensor that detects if a room is empty and turns itself all the way off. When you enter the room, it shows your favorite artwork once again.
Whether displaying films or works of art, QLED TVs and The Frame offer stunning picture quality and beautiful design that suits your home and your lifestyle. QLED TVs give you the ultimate unified TV experience, opening an era where the TV adapts to your lifestyle. Not the other way around.