Iftars, Suhoor, and Ramadan Tents; all fall under the spirit of Ramadan, but did you know that this is the season where there are so many deals and offers? At Samsung, we are giving you a special offer for all of you, movie lovers, out there: 'Smart Pack.'
What is Smart Pack?
With every purchase of the QLED 8K TV & Selected Samsung models, you get a free subscription of up to 12 months with Shahid, STARZPLAY, and Weyyak.
As simple as that!
Say hello to a library filled with shows and movies for all tastes!
How Smart Pack Can Help You in Ramadan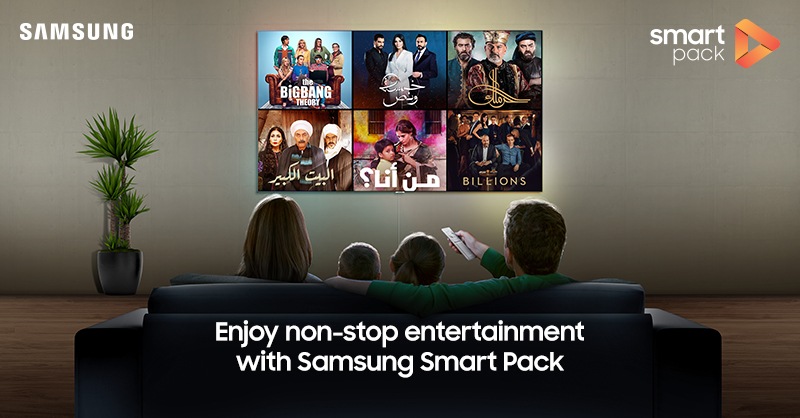 We all know the struggle of missing out on our favorite shows! This is especially frustrating during Ramadan when we are all so busy with Iftars & Suhoors; sometimes it just gets exhausting! But have no fear, because we've got you covered with "Smart Pack" where you can watch all your favorite series & movies on demand and on repeat.
Want to learn more about this epic deal?
Visit up here:  https://www.samsung.com/ae/smartpack/