Unleash your real self with Galaxy A series this year!
Capturing life moments and stories just as they happen is easier than ever with the new Galaxy A 2017. New features and functions are opening a whole new world of possibilities. Adventurers and pioneers out there, be prepared to never be limited by storage, weather conditions or low quality picture anymore! Here's how to capture life as it happens with Galaxy A:
Upgrade your selfie game
The 16MP front and rear camera with f/1.9 aperture offers unlimited options to snap pictures on the go. Whether you are a selfie addict or prefer to grab stories happening in front of you, the Galaxy A will be your best daily companion. The accurate autofocus makes for vibrant photos and selfies, even by night thanks to its low-light picture quality.
On top of this, snapping selfies is made easier with Galaxy A displaying a floating camera button allowing you to take picture with a simple touch on the screen. Gather the squad, smile, and press the floating shutter for a perfect and unobstructed selfie!
You can also change modes or add filters instantly thanks to a new interface making taking pictures easier and more interactive. Food mode in particular will enhance all your lunch snaps, make the colours pop and make all your followers jealous!
Capturing life anywhere, anytime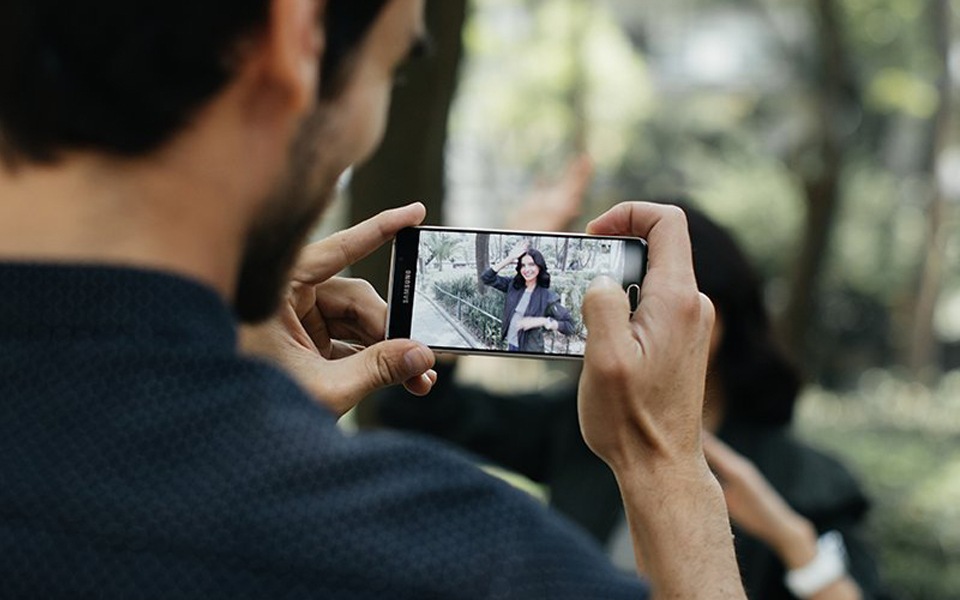 Great pictures opportunities sometimes happen when you expect it the least. On the beach, underwater or even under the rain, the Galaxy A IP68 certification makes it resistant to water and sand, offering you more possibilities to capture moments wherever you are. Adventurers and risk-takers, fear no more! Rain, sweat, sand and dust are no longer against you taking this perfect snap at the beach or out on a hike, because you don't need this kind of boundary!
Extend your storage for unlimited possibilities
 "I love seeing the low storage icon pop up " said no one ever.
The last thing you want to have when you're about to capture a great photograph is low storage capabilities. Remove the hassle with Galaxy A and embrace the freedom of taking more pictures! Enjoy the larger basic memory of 32GB and feel free to add storage with the microSD support up to 256GB.
Now it's time to get out there and capture life exactly as it happens with Galaxy A!