A new revolutionary smart device is here!
The Gear S3 is especially designed for adventure pioneers and business people alike. Both the Gear S3 Classic and Gear S3 Frontier are carefully designed and fully equipped with the latest technologies and edgy features to assist you in your daily life.
Business and entertainment features are covered with the new Gear S3: from its IP68 certification to its numerous choice of apps, the smart device is ready to accompany you in any adventure.
Enjoy a hands-free adventure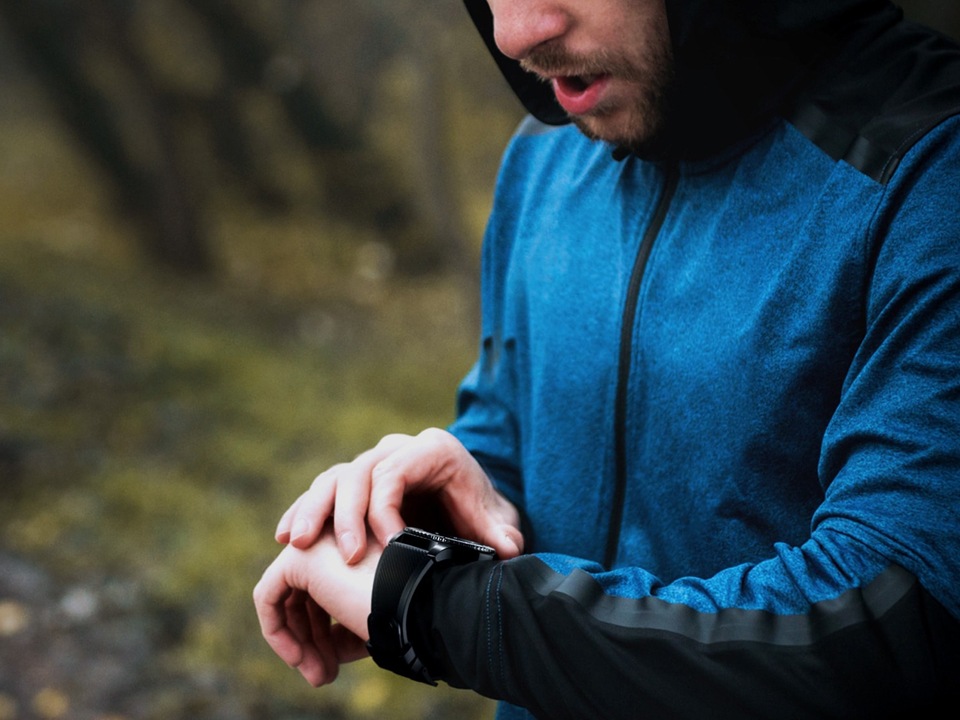 The Gear S3 built-in speaker allow you to take or make a call at all times via Bluetooth, while your smartphone stays in your pocket. The standalone speaker can also be used to hear voice messages or have an alarm go off, keeping your hands free. The intuitive rotary bezel screen of the Gear S3 serves multiple purposes: answer or reject a phone call, turn off your alarm, control display brightness levels and much more are available with a simple turn of the bezel.
Activate S Voice to hand-free use your Gear S3 and have it do tasks for you, such as calling someone from your contact list or even make a search on the Internet. Never be late to a business meeting again with the integrated reminders!
Experience limitless freedom
More than a simple business accessory, the Gear S3 Frontier redefines freedom and adventure alike. Music is now available directly through your Gear S3. Stream playlists and listen to your songs directly through the smart device, using a Bluetooth headset. Going to the gym has never been more fun! Stock up to 4GB of songs directly within the Gear S3 and listen to your favourite tunes anywhere you are.
If you decide to go on a day trip, the Gear S3 Frontier will track your whereabouts with its integrated GPS function. Plenty of apps, including S Health, are available to use on your smart device as well, giving you the freedom to play and track your adventures without your phone. Even though the integrated barometer will indicate weather changes, there is no need to worry: the Gear S3 is certified IP68, meaning it can take dust and water up to 1.5 metres for 30 minutes! Bonus point, the Gear S3 is upgraded to a 380mAh cell, meaning it can last for a few days without needing charging, which leaves you even freer for longer.
Redefine style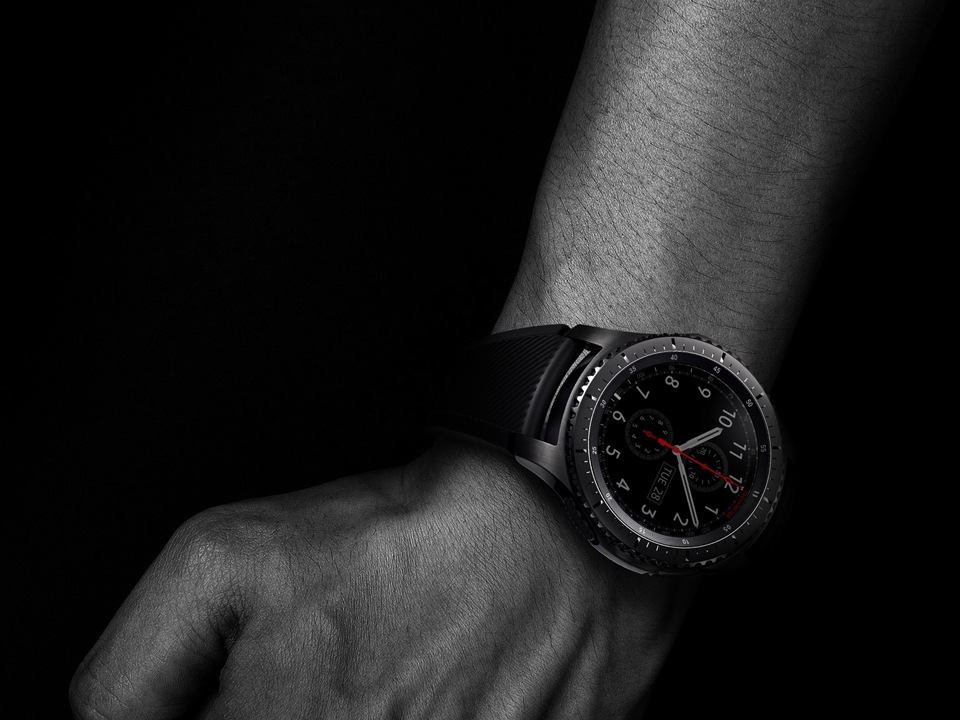 More than a simple accessory, the Gear S3 is an elegant statement piece. Both the Classic and Frontier models are slightly bigger than the Gear S2, and you can choose from 15 preloaded watch faces, from "Running Mate" to "Urban Classic". The Super AMOLED 1.3 inch display of the smart device looks like a real watch, adding on aesthetics and style to your wrist. Whether you're going for a formal look, business attire or casual style, the Gear S3 faces adapt to your mood. You can also design your own watch face to make it more personal. Swap watch bands with any compatible 22mm band and redesign your smart device at any time.