Packed with new features, the Samsung Gear Fit2 is a revolutionary GPS sports band.
While most wearable tech mainly offer standard features, the Gear Fit2 goes the extra mile to blend fitness and fun. These 5 new features are designed to follow you in your fast-pace lifestyle, while keeping it healthy and fun!
Turn it up
Listen to your favourite tunes thanks to the Bluetooth connectivity function and get pumped! You can transfer tracks directly from your smartphone to your sports band in a few clicks with the Samsung Gear app. The "Music from: Phone" option will control music being played from the mobile device connected to the Gear Fit2. The "Music from: Gear" option will play music from the Gear Fit2.
Effortless tracking
The Samsung Gear Fit2 recognizes which workout you are taking and adapt its tracking statistics accordingly. Whether you're running, on an elliptical bike or doing squats, there is no need to specify it to your sports band: the Samsung Gear Fit2 knows.
The built-in GPS measures the distance covered as well as your pace, route and calories burned, for an easy access to all your stats.
Escape the routine
While step counting is not a new feature, the Samsung Gear Fit2 will motivate you to move more using a whole new interface. Once you've set your step goal, you can check your progresses at all times, and compete with friends for a motivating challenge.
The Super AMOLED display allows you to keep track of your movements at any time, and its 1.5″ curved screen is large enough to be comfortable to use, even during your workout.
Get social
Nothing gets you going like a friendly competition. Challenge your friends to a step count daily goal with the Samsung Gear Fit2, and keep track of your stats throughout the day at any time. You can then share your victory on Facebook for an added confidence boost.
Stay stylish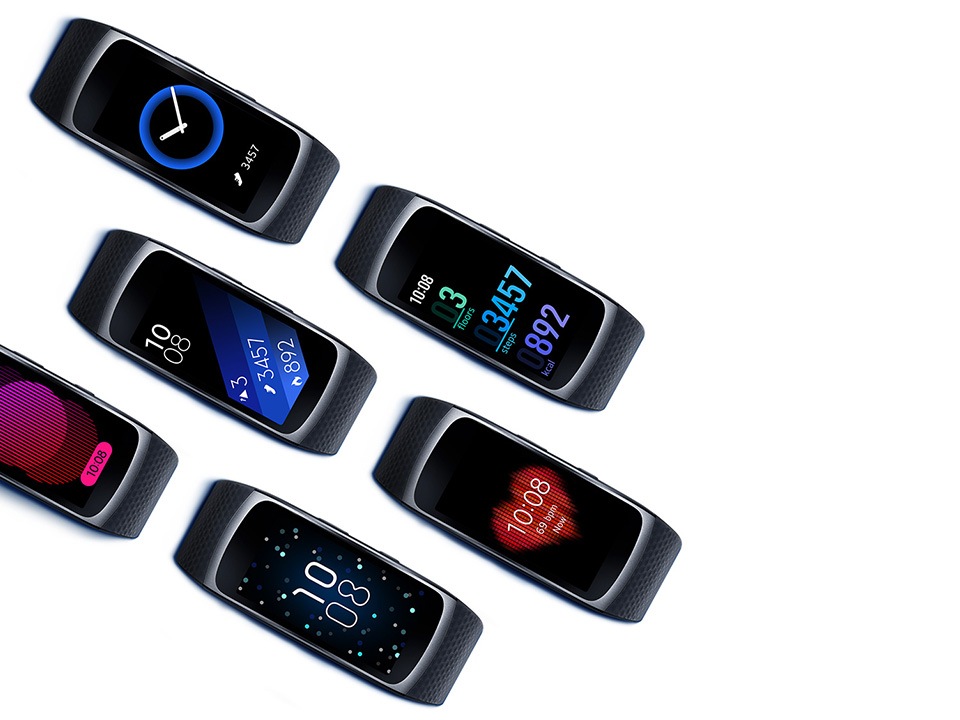 The high resolution and colour touchscreen is perfect to check your fitness stats or your notifications even in broad daylight. Weather conditions do not matter either, as the Samsung Gear Fit2 is protected by an IP68 rating, a premium protection against water and dust.
The GPS sports band is available in two sizes (small and large), and three colours (black, blue and pink) and you can choose your watch face among a variety of choice, to make it truly customized to your own personality.
What's your favourite feature of the Samsung Gear Fit2? Let us know in the comments below!