This 2nd of December, the UAE celebrates its 45th National Day anniversary!
This month kicks off with a number of celebrations, among which fireworks will take a major place and the whole country will be in full swing with thrills and National Day cheers. If you decide to come watch the fireworks and celebrate the union of the UAE, you can capture memories just as it happens, using only your smartphone.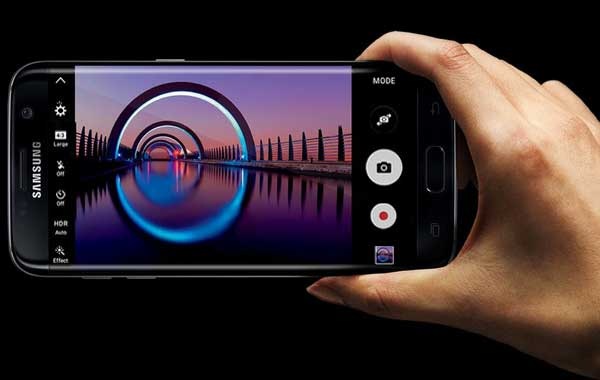 Both the Galaxy S7 edge and S7 feature a Dual Pixel 12MP which ensures a professional looking picture and quick focus to depict exactly what you see onto a picture. Adding on to this, the brighter F1.7 lens and larger 1.4µm pixels on the image sensor offer unparalleled light capture, making your low light and night photos flawless.
Here's how to best capture fireworks using only your smartphone, using the different settings and modes offered on Galaxy S7 edge and S7.
Use Auto Camera mode
This mode will help you produce optimal fireworks photographs, without adjusting your camera settings. Perfect for a quick capture, this mode adjusts lighting conditions to make taking great photographs and capture the National Day cheers with only a tap of the shutter button.
Take advantage of Pro Mode
If you'd like to get a little more technical, the Galaxy S7 edge and S7 Pro Mode allows you to even further adjust your phone settings to capture a sharper and even more realistic image of the celebrations. With the Pro Mode, you can control settings such as exposure, ISO, shutter speed and white balance for an even more accurate shot. To access Pro Mode, open the camera and select "Mode", then tap "Pro". Use the different icons to adjust your settings accordingly.
Capture longer moments with Motion Photo
By enabling Motion Photo, you will record a short clip of the action around the moment captured. This will give you the opportunity to choose your favourite shot among the few you've taken. This mode is particularly useful when capturing time-sensitive moments such as fireworks, as you can now choose which frame captures best the spirit and shows more colour. To activate it, go to "Settings", then tap "Applications" and "Camera" and turn on "Motion Photo".
Make use of Burst Mode
Burst Mode can be used for fireworks when a split second can change a photo completely. It will take multiple photographs during a short amount of time, so you can pick your favourite to share and keep. Make sure to stay steady when using Burst Mode, if possible by sitting down and keeping your elbows close to you.
Capture it all on Hyperlapse
One of the most interesting mode on Galaxy S7 edge and S7 is Hyperlapse. This will capture longer events and speed it up to give you a shorter, compressed version of the whole show. Capturing fireworks in Hyperlapse will produce a spectacular mini-film, while capturing the thrill of the event. All you have to do is selecting the "Hyperlapse" mode within the camera, and tap the record button. Use a tripod if you can or try and stay still as much as possible for the best result.
Dual camera mode
Dual Camera is great to use to show both the fireworks show and people's reaction to it. Simultaneous video from both the front and rear cameras are applied to the same screen, to create a single video clip. To record in Dual Camera, just select the "Dual Camera" mode within the camera. Select your preferred shape and drag it to the location you'd like on the screen.