Whether it's portraits, landscape photography, or food shots, they all require different techniques and camera settings for the best results. However, when shooting with smartphones, most people don't know how to adjust technical details, such as saturation, brightness, and white balance. Read on to find out more.
The Goal
When designing the Galaxy Note9, we aimed to create a camera that produces pictures even professional photographers would be satisfied with. To ensure stunning images with every shot, we also wanted to make the feature as easy to use as shooting with Auto Mode.
The Result
The result is Galaxy Note9's Scene Optimizer. By analyzing the main objects, scenery and time elements of a photo, the smart feature can categorize the image into 20 different types including food, flowers, animals, landscapes, and more*.
When the photo is taken, Scene Optimizer automatically selects the appropriate color and tone settings to boost the overall quality. No matter their skills or experience, users can always rely on the Galaxy Note9 to make their photos pop.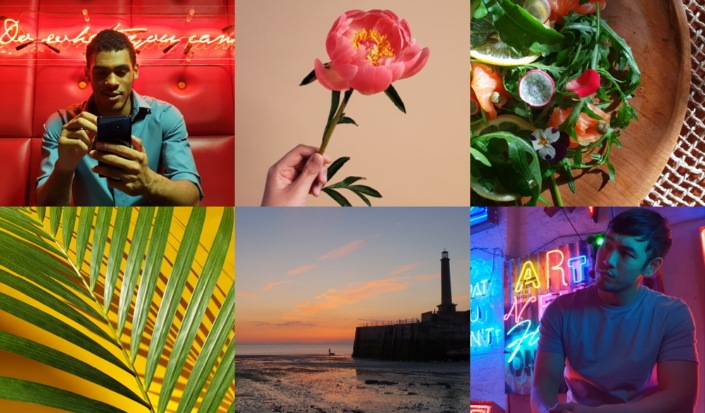 Designed to transform everyday moments into memorable tales, Galaxy Note9's Scene Optimizer takes Samsung's best-in-class smartphone camera to the next level. Even if you haven't a clue what saturation or white balance means, no one would know by the stunning pictures this feature helps you produce.
1 Accuracy may differ by settings and surrounding conditions.