On a lovely Wednesday morning, the media were invited to attend the unveil of the QLED 8K TV at Rixos Hotel JBR which included a section showcasing the evolution of TVs, a panel discussion with key industry experts, a gaming zone, and an experience for our guests to test the amazing sound and screen quality of the QLED 8K; the "Home Cinema."
The Wall Evolution of Samsung TVs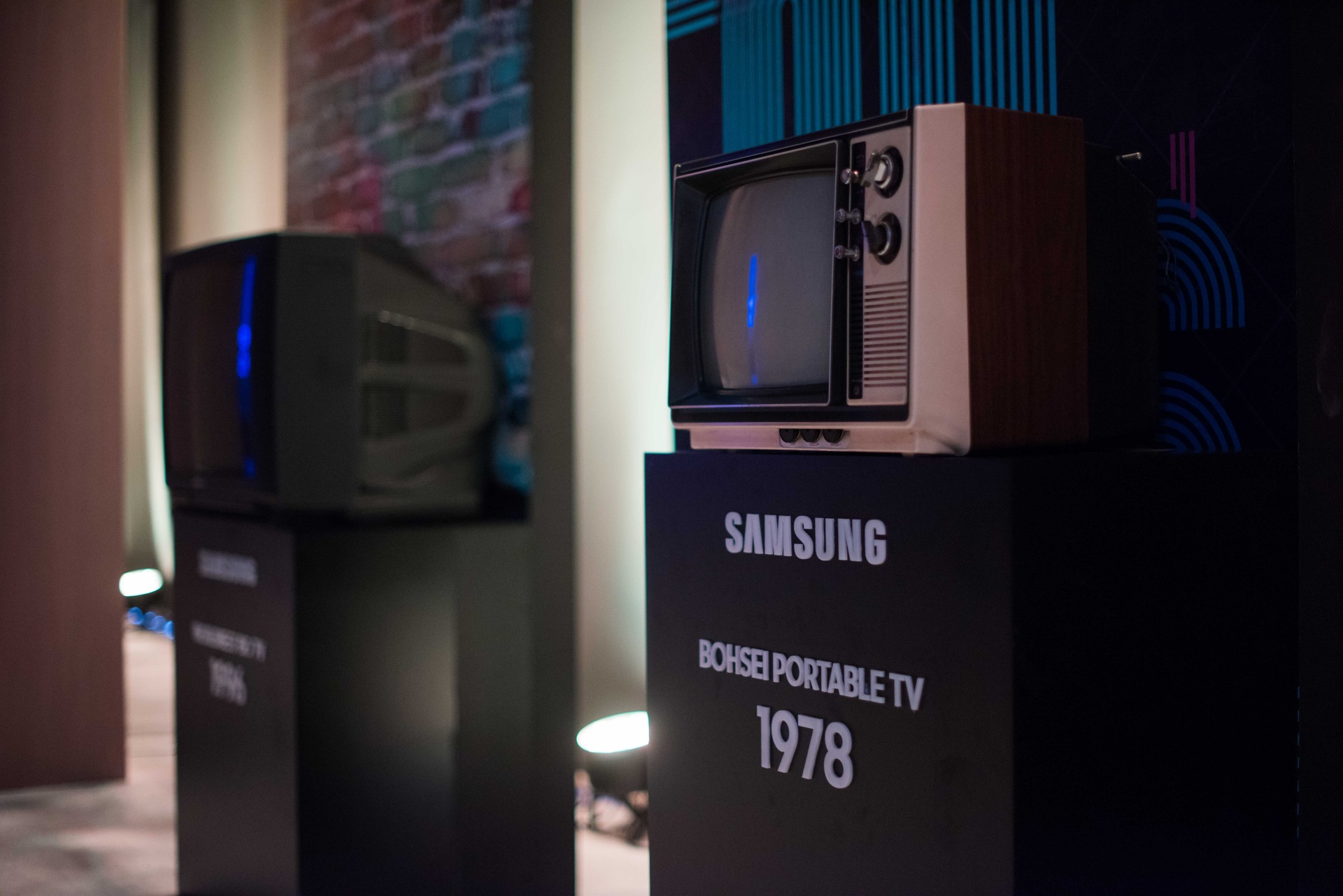 Did you know that Samsung has created the first coloured TVs since 1977? At the launch, guests could experience a section that resembled a 'museum like feel' where they could witness the dramatic change in TV technology through the beautiful display of the first Samsung coloured TVs.
A discussion panel followed with Samsung key industry experts to discuss how the QLED 8K TV is shaping the region.
Discussion Panel with Key Industry Experts
The panel focused on the upscaling feature of the QLED 8K TV. This feature allows consumers to experience 8K content by automatically transforming any content (even low resolution) into 8K.


Ali Mostafa, one of the panel speakers and an Emirati British filmmaker, told the audience all about what it means to have an 8K display for the film industry. He said that filmmakers have no way out of flaws anymore with this technology; in a positive way.

Right after that, the guests were shown a demonstration room of our amazing product, and they also had the chance to try out the "QLED 8K TV Home Cinema" where they experienced the 92 inch QLED 8K TV with its sound system surrounded by true cinematic-walls.
Last time anyone has ever checked, 4K was the highest resolution possible on a display, but have you even experienced the 8K resolution?
What Kris Fade Had to Say:
That's a wrap! Now that it's out in the market, you too could witness the future with your own eyes.