Valentine's Day is just around the corner!
Whether you plan to shower your loved one with gifts or treat him/her to a meal out, little things make the difference during this particular day. Set the perfect tone to your romantic evening with portables accessories to use on the go, during your romantic dinner or at the beach with your loved one.
The Wireless Speaker Bottle Design is an original and quirky alternative to your usual speaker. The host of LED colours theme options and lighting animation through its user-friendly interface coupled with its dedicated Lux manager application will set the right tone to your Valentine's Day dinner. Set a playlist and play your favourite romantic songs in 360° for a memorable evening with your loved one. Shake it to change its colour or adjust luminosity to dim the light around you.
Never be out of battery again when about to click the perfect couple selfie during your Valentine's Day picnic or meal out! The Battery Pack Kettle Design will fit in any environment with its minimalist design and modern technology available in pink or blue colours.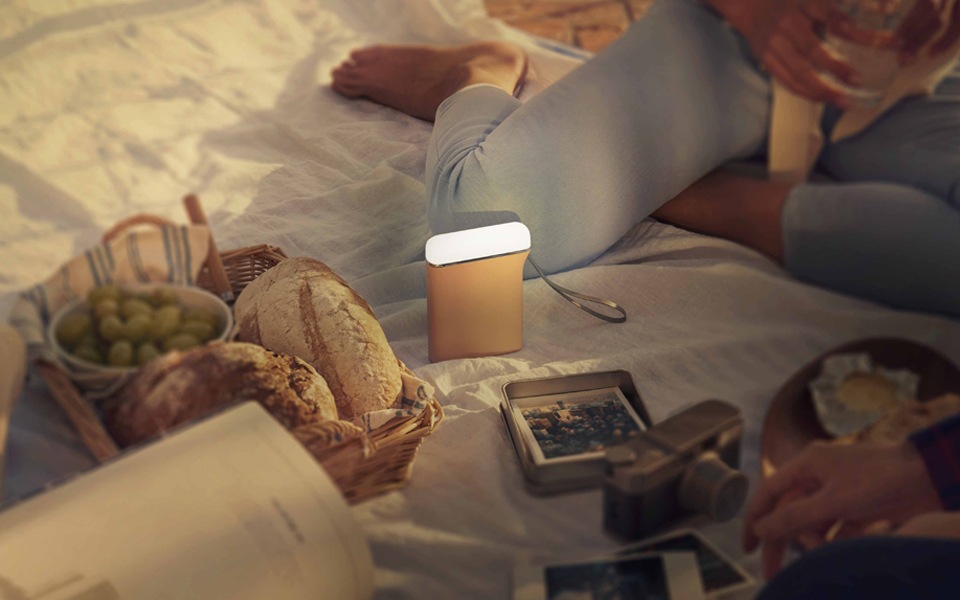 With its integrated cable, you can even use your phone during the charge.
Turn your battery pack into a portable lamp when the mood could use a light boost. On top of the battery pack, you can add the USB LED for Kettle Design, which will add a touch of light to your portable battery. Transform your battery into a portable flashlight to make sure this selfie is well lit, no matter where you are.
Because sometimes you can't be near your loved one enough, the Wireless Speaker Scoop Design functions as a speaker phone so you can still talk to your loved one freely whenever you need to.
With its sleek and modern design, the Wireless Speaker Scoop Design blends in any environment and adds a touch of style wherever you are. The splash resistant protection integrated within the device allows you to amplify your life anywhere you may be.
All these accessories and portable devices are available only online.
Time to get your Valentine's Day gift sorted!