Expert support, community connection & exclusive perks.
Find out how to get these with Samsung Members. 
Possibility starts here, Introducing Samsung Members.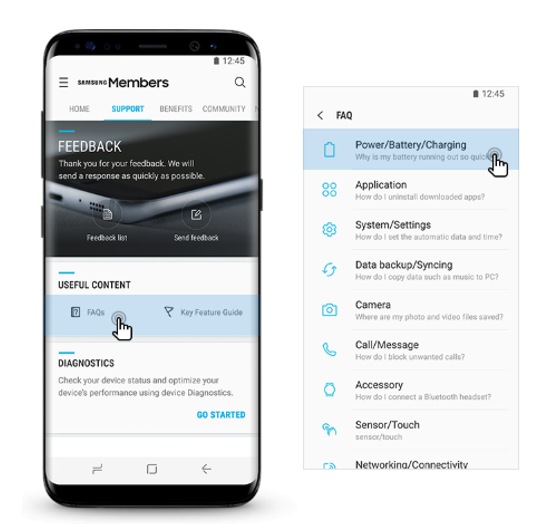 Get the answers you need from the people who know
A comprehensive FAQ section is ready with the answers you were looking for. Power, battery, changing, application, and system… it's all covered. You can also bring your questions directly to the people who have the answers.
Do more with the technology you own
Samsung Members is here to offer mobile support for your mobile phones.  Test hardware, clean RAM/Device storage, uninstall unused apps, optimize settings – your phone teaches you how to make it better.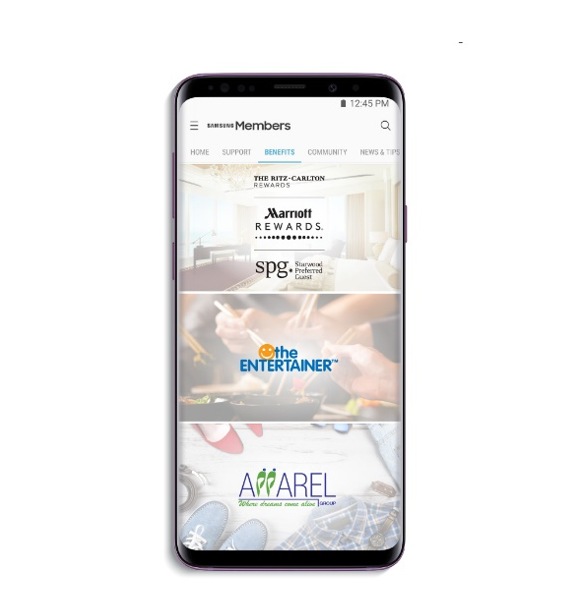 Get special offers on the things you love
Open a world of exclusive benefits with Samsung Members. Entertainment, food, travel, shopping and so much more! Discover the offers*.  
Get insider know-how
Samsung Members is a community where you can get live support and tips to put your Galaxy in optimal working condition. Get insider know-how, the right solutions from the people who know, more of the things you love, and the power to help create the future.
Connect and share with others
Share tips, reviews and your own brilliant solutions with other Galaxy users in the Community. 
It's a peer-led space for people like you. Chat with other users for recommendations or learn news and tips within the app. The more you use it, the better we can support, reward and communicate with you to put your phone in optimal working condition.
Manage your products with Samsung Members
Register your device to receive helpful tips, and faster technical support.
Get invited to our VIP events

Samsung Members were invited to Unpacked in Barcelona to witness the unveiling of the Galaxy S9.
*Offers might vary based on the selection of the device