Experience CES 2019 with Samsung
January 8 - 11, 2019, Las Vegas Convention Center, Las Vegas, NV
Embark on a new chapter of IoT and AI with Samsung. As we realize our original vision of making all our devices IoT capable, Samsung prepares for the next stage of connected living with our strides in 5G, IoT and AI - the three enablers of the Intelligence of Things.

Register now to get latest updates on Samsung TV Innovations.
Also, Be the first to explore QLED 8K at Samsung Brandshop in Dubai Mall.
<strong>Also, Be the first to explore QLED 8K at Samsung Brandshop in Dubai Mall.</strong>

Unlocking Possibilities for Connected Living
Press Conference
Monday, January 7, 2019, 14:00
Mandalay Bay South Convention Center, Ballroom G+H
Experience our vision and strategy for enabling Connected Living with 5G, IoT and AI.
Look around the Samsung exhibition at CES 2019
Come experience the Samsung booth and all its attractions like the QLED 8K, The Wall, Galaxy and 5G, Samsung Robot, Automotive and the Bixby Experience.
Do more with Bixby
Re-introducing Bixby –Samsung's AI platform. More than a voice assistant, Bixby will be integrated in more devices with connectivity and intelligent capabilities. Bixby will be there to help you do more, with or without a voice. Experience connected living with Bixby.
Featured Products
Discover Samsung's showcase at CES.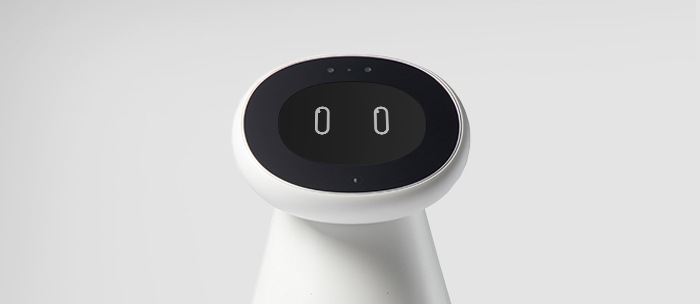 Future AI Projects
Samsung Bot Care takes quality of life to the next level with personalized, easy-to-use AI services and realizes our vision of contributing to society and mankind.
Digital Cockpit
The Digital Cockpit is the next level of mobility, with consumer-friendly Human-Machine Interface, Bixby, SmartThings and more.
Connected Living
Next level of connectivity.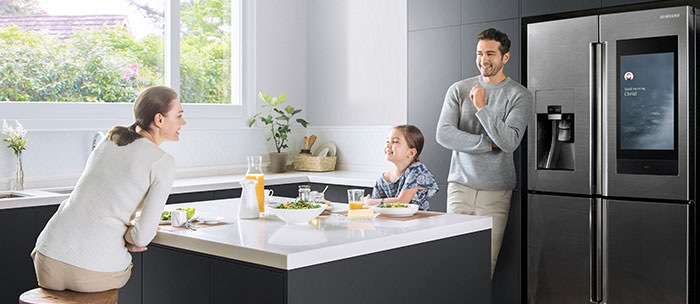 Family Hub™
Enriching family sharing moments.
Check out Samsung's Media Wall
Snapshots of Samsung x CES 2019