Travel the World Through Scenic Magnum Photos
Take a virtual trip through breathtaking photography on The Frame.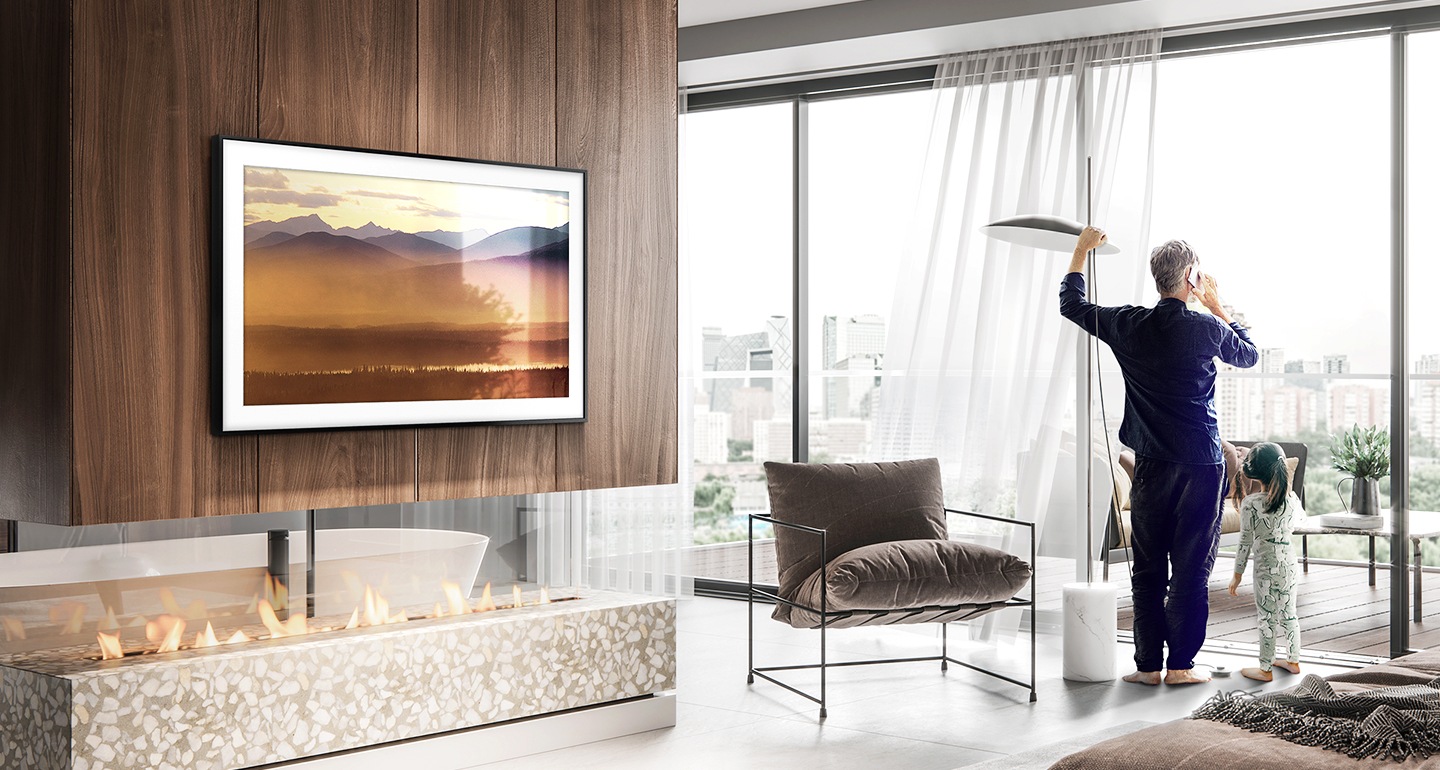 When you feel bored with daily life, a short trip can help renew your mind and refresh your energy. And even if you don't have time for a vacation, it only takes a moment to dive into the worlds of scenic photos at home. It's amazing how high quality photography and a little imagination can give you the escape that traveling offers. And now with Magnum Photos on The Frame, fantastic views of the world's best vacation spots are at your fingertips.
Marvel at the grandeur of Mother Nature
There's something majestic – even divine – about vast natural monuments and landscapes that stretch out as far as the eye can see. A deep forest or an endless mountain range overwhelm us with their beauty and sheer magnitude. Take a moment to appreciate some of the earth's most beautiful and awe-inspiring formations with these nature photos.
USA. Arizona. Grand Canyon National Park (1995) by Thomas Hoepker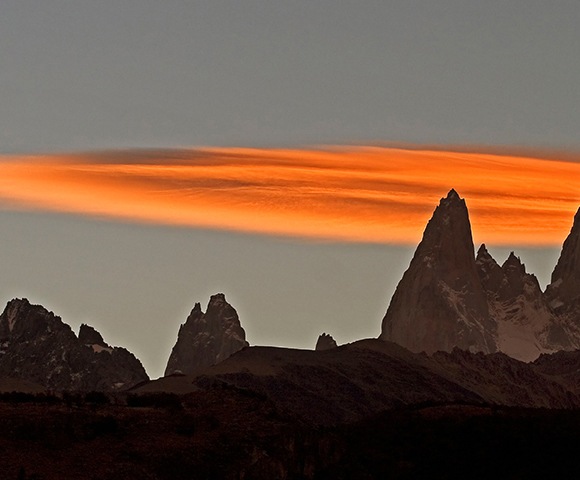 ARGENTINA, Patagonia. (2005) by Thomas Hoepker
Carved out by the Colorado River over millions of years, the steep layers of the Grand Canyon National Park in Arizona testify to Mother Nature's enduring beauty. Look out onto the canyon from Mather Point to enjoy a magnificent view of one of the world's greatest attractions.

Next up, are the jagged mountaintops of Mount Fitz Roy in Patagonia, Argentina. Sculpted by wild winds, this sharp summit seems to rise up from the ground to tower above the surrounding landscape. And set against the glow of a red sky, its proud peaks move you to a humble admiration.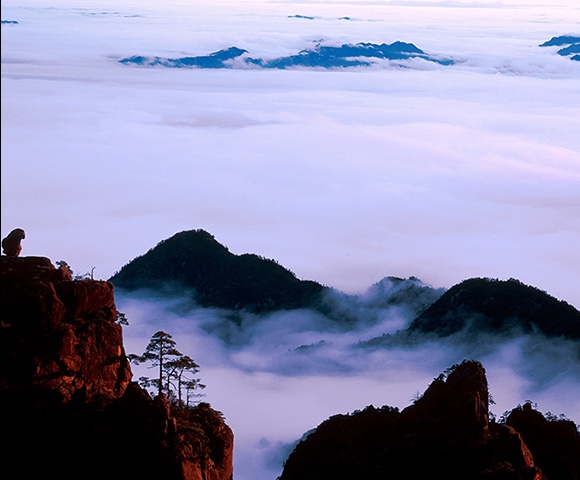 CHINA. Huangshan Mountains. (2000) by Stuart Franklin
TANZANIA. Lake Natron. Mineral Deposits. (2000) by Stuart Franklin
Some highlands, like China's Yellow Mountains, have a mystical and otherworldly allure. Tall mountain peaks resemble islands as they poke their heads above a sea of clouds. Their dreamlike appearance has inspired poets and artists alike and continues to spark our imaginations today.

Another fascinating landscape encompasses the mineral deposits of Lake Natron in Tanzania. Salt crusts over the lake formed by saline water look like magical dragon scales. Paired with the seamless reflection of the terrain in the background, this place looks more like a painting than a photograph.
Discover the thrill of the unknown
Sometimes a spontaneous trip to an obscure location leads to the most memorable discoveries. Free yourself from the obligation of making plans and join us as we visit a remote village in the depths of China and take a virtual cruise down the wide, open highway.
CHINA Guangxi 1980 Yangshuo (1981) by Burt Glinn
The once-secluded village of Yangshuo lies tucked away between the mountains of Guilin, China and is bordered by the Li River. Though it is now a popular stop for domestic and foreign visitors alike, it's still the perfect place to see rural China at its best. Surrounded by looming green hills that offer the most captivating scenery in China, this peaceful village is simply sublime.
Dalton Highway is the world's northernmost highway that cuts through Alaska and leads to the Arctic Ocean. You can watch the landscape change outside as you travel down its long and infamously empty road. Imagine driving solo on a scenic road trip adventure – who knows who or what you may encounter along the way.
Indulge yourself in a private island getaway
When we think of the ultimate relaxing vacation, it's not unusual to visualize an exotic island surrounded by the clear blue sea. Tall palm trees and gentle beach waves invite you to bask in the warmth of the sun and let go of all your worries. Just picturing yourself on your own private island can help soothe your mind at home.
Coast to the picturesque Caroline Islands of Palau, a group of tiny coral islands found in the Pacific Ocean. They are one of the most isolated islands in the world and are covered by luscious green vegetation and pristine white beaches. The emerald-tinted waters add to their island appeal, making them the quintessential vision of a tropical paradise.

There's also an island vacation destination that needs no introduction: Bora Bora in the South Pacific. Famous for its warm and crystal-clear waters, visitors come from all over the world to relax on its beach shores. Its beautiful coral reef is a natural aquarium teeming with colorful creatures waiting to be explored.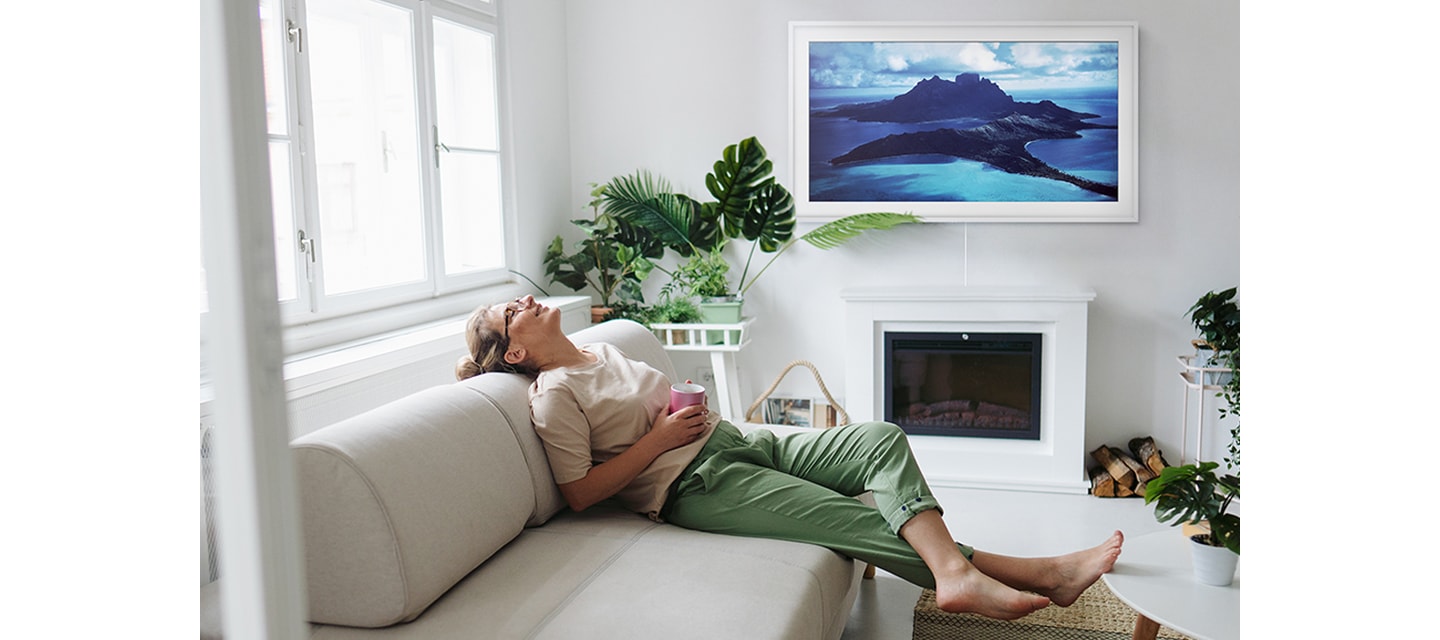 * Magnum Photos are only available for 2018~2020 The Frame models.
* Images are simulated and for illustration purposes only.
*The appearance, design and GUI(Graphic User Interface) specifications which do not affect product performance are subject to change without notice.
Get 3-month free subscription to the Art Store with The Frame.
* Terms and Conditions apply.
Where will you travel to next?