Prioritize Health and Wellness
Squeeze a self-care routine into your busy schedule.

Feeling burned out from daily life? Sometimes our schedules get so hectic that taking a break can feel impossible. Just remember, making time to care for yourself is essential and easier than you think. Take small steps to develop healthy habits that will benefit your well-being in the long run. After all, the healthier you are, the better prepared you will be to take on even the busiest days.
Breathe and refresh
yourself

Mindful breathing exercises help manage stress and boost your mood. Take a deep breath, calm yourself, slow your heart rate and clear your mind. It's an easy relaxation technique that only requires 5-10 minutes of your day. Incorporate some light stretching or go one step further and practice short meditation. Try it to cool down before bed or as a morning exercise.
Tune in and tune out
Need some help escaping the noise of everyday life? Find your way to inner peace with your TV . Stream calming music from your TV and play images of serene landscapes that will transport you to a more peaceful place.
Start with simple exercises at home
Self-care can be as easy as exercising while walking around the house. Use a little imagination and you'll see that exercise equipment is all around you. A hand towel can be used to stretch your arm and back muscles. Water bottles work as dumbbells for light weight training. Balance your arms on a chair and do some dips.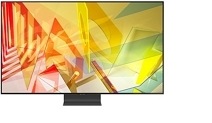 Try new routines
Search new fitness content right on your TV and push play to start your workout.
Transform your living room into a gym
If you don't have time to go to the gym, bring the gym to your living room. Working out at home is an easy way to give yourself some self-care, and safer than exercising outdoors with exposure to pollen and air pollution. Turn on the TV to your favorite exercise video and clear a wide open space for you to stretch, swing, extend and jump as needed. Watching the movements on a big screen TV will make you feel like you're working out with a personal trainer right in your own home gym.

Multitask during your home workout
Keep tabs on things around the house while you exercise with your Smart TV . Connect your home devices to the SmartThings Dashboard to monitor and manage them right on the TV screen. Getting started is easy with a Samsung account.
Have fun with fitness

There are lots of fun workouts to do at home, but it's important to find something you'll truly enjoy. Look for something that suits your style and speaks to you. The more you love it, the more you'll make time for it. Here are a few workout programs for you to try.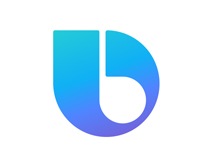 Talk to your TV
Just say "Hi Bixby" to control your TV with your voice. No hands required.
Practice healthy eating
It's easy pass on nutrition in favor of fast meal options. But making healthy food choices doesn't have to be time consuming. Apples, bananas and almonds are healthy snacks rich in dietary fiber and easy to grab on the go. Use voice assistants like Bixby on your TV to search for quick and healthy recipes you can try. Maintaining a balanced diet is an easy way to work self-care into your daily routine.

"Bixby, search healthy meals"
* The images are for illustrative purposes only and are intended to provide better understanding.
* The appearance, design and GUI(Graphic User Interface) specifications which do not affect product performance are subject to change without notice.
* Smart service, availability of the feature and GUI(Graphic User Interface) may vary by model and region.
* Agreement of the Smart funtion Terms and Conditions and Privacy Policy is required before use.
* For the Smart functions, compatible devices or phones required.
* Please refer to the product detail page for each model.
Your self-care support
Equipment to help you stay healthy and productive.