Multitasking is a breeze with PIP technology
Realise the full potential of picture-in-picture technology with Samsung HDTV monitors. They welcome in the latest user needs by combing content from TV, PC and audio devices. Its great versatility allows for a more efficient way of working but also a more comfortable lifestyle. Multitasking is taken to a new level, where working on documents while watching TV is so simple to do. So, enjoy the freedom to watch what you want, when you want to with Samsung's brilliant picture-in-picture capabilities.
Plug in and watch your content with ConnectShare™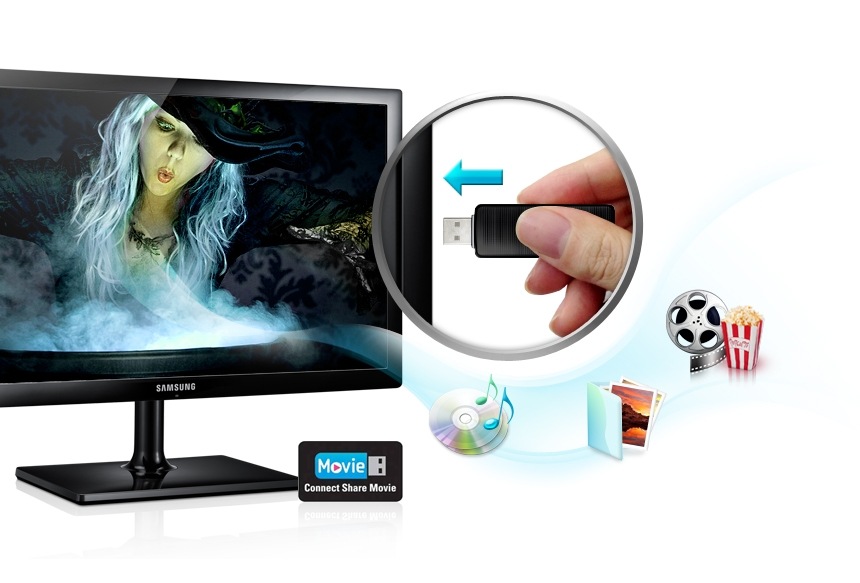 If you just can't wait to see you digital content, whether it is your movies, pictures or music, then don't waste your precious time and make the most of ConnectShare™. By simply connecting your memory device (HDD or USB) to your HDTV monitor TC350 via the USB port, ConnectShare™ lets you view your content without having to turn on your PC or laptop. It is all about letting you just enjoy your content, and is just another way the TC350 brings convenience to your day.
Expand your experience with various inputs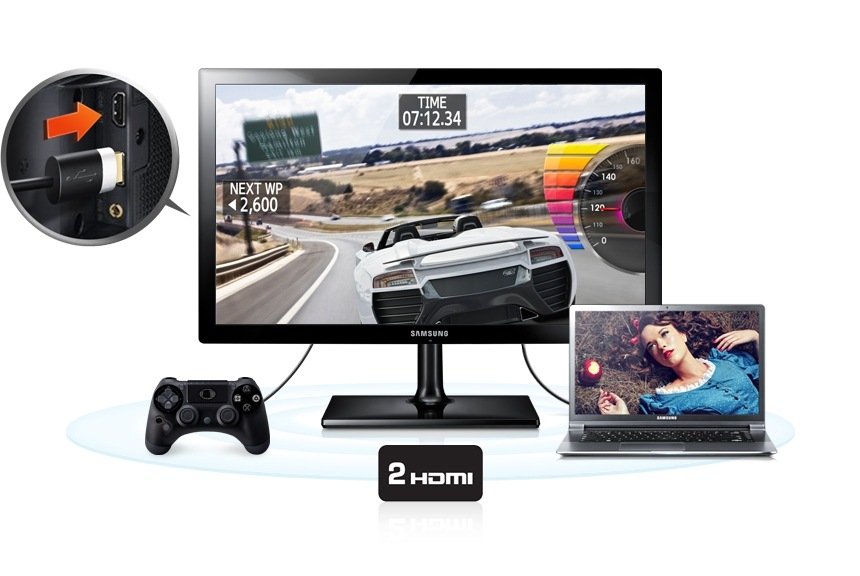 Why not bring more than just your favourite films to life? Samsung HDTV Monitor 2HDMI with its wide range of inputs ensures that everything from gaming to chatting with friends online is easily achieved. The various inputs ensure that your monitor is more compatible and ready to handle all of your content.
Watch Sports in the best way there is
With the HDTV monitor TC350, you can watch sports not only at your convenience but also in the best way there is. The Sports Mode allows you to incorporate fantastic features and a shortcut to activate them all at once with a hot key. Enhance picture and sound for your benefit, and watch every hit and goal with super clarity. The sound quality ensures that the atmosphere in your room is as electric as in the stadium.
Give comfort to your eyes with Flicker Free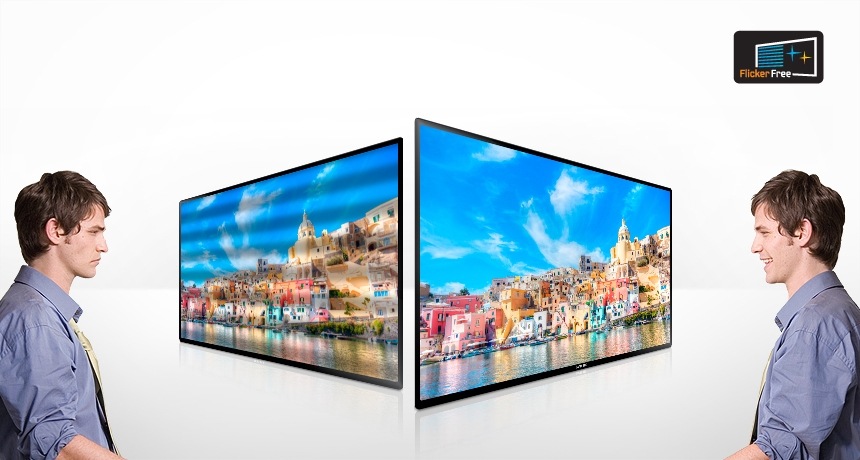 Flicker Free technology protects your eyes from the constant strain caused by flickering screens on conventional monitors so you can work and enjoy reading, playing games, watching movies, and editing photos for longer without eye fatigue. Have a more pleasing immersive visual experience with Flicker Free.
Enhance viewing from mobile to monitor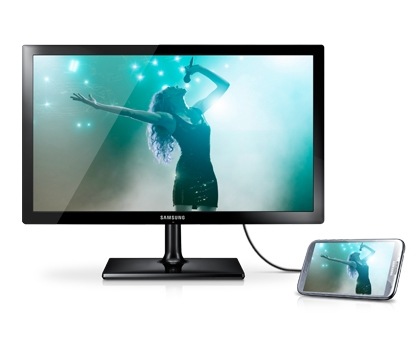 With Mobile High-Definition Link (MHL), experience entertainment with full-size monitor luxury and higher-quality HD viewing. MHL lets you watch video and other content on the move, then easily connect the mobile device to a monitor with the included cable. You can finish viewing in stunning HD anywhere you want, and charge devices while connected, too. Combine portability with home comfort for an optimised view.
Smooth, dynamic and flawless image quality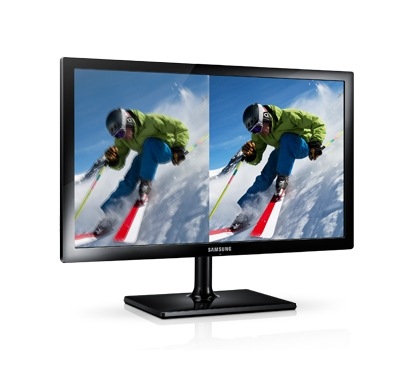 With a response time of 2 ms, you can be sure that your monitor will perform perfectly, even in the fastest moving scenes. This stunning, seamless motion imaging presents movies, games, and internet streamed content with precision and without the motion judder, blurring, and ghosting that can occur on a slower monitor, allowing you to enjoy a completely immersive viewing experience.
User manual & Downloads
Live Chat
* Key feature may different from Key Spec