Samsung Introduces the Gear VR Innovator Edition in the UAE
2015-06-29
First Smartphone-Powered Virtual Reality Experience now available in limited quantities in the UAE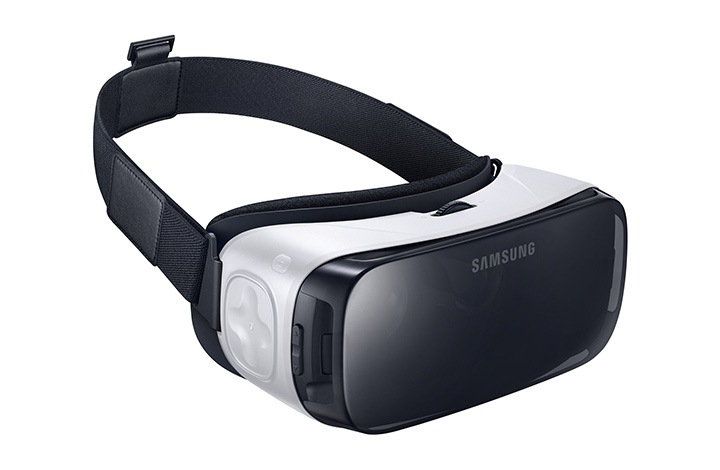 DUBAI, June 29, 2015– Samsung Gulf Electronics Co, Ltd has announced that Samsung Gear™ VR Innovator Edition is now available in the UAE in limited quantities. The Gear VR Innovator Edition is the result of an integrated partnership with Oculus, creating the most immersive virtual reality experience on the Galaxy S6 and S6 Edge.
"Samsung is incredibly excited to launch our first virtual reality device, the Gear VR Innovator Edition. We have worked in partnership with Oculus, a leader in virtual reality technology to provide the most accessible and immersive virtual reality experience to our users" said Mr. Hayssam Yassine, Head of the IT and Mobile Team at Samsung Gulf Electronics (SGE) "We acknowledge this is just the beginning for virtual reality entertainment and we look forward to developing further and continuously providing the best technologies for our customers", he added.
Leveraging the Galaxy S6, and S6 Edge's 5.1-inch Quad HD Super AMOLED screen Gear VR Innovator Edition produces stunning visuals and allows developers to design amazing 360° experiences.
In addition to an immersive entertainment experience, Gear VR Innovator Edition has potential for innovative uses for enterprise, including realistic training simulation for vehicles or aircraft, 360° views of scans for healthcare, and interactive learning experiences for the classroom.
Alongside the launch of Gear VR Innovator Edition, Oculus will make the Oculus Mobile SDK for Gear VR available now to all developers who register at developer.oculus.com. Samsung and Oculus have been working together with a variety of partners to illustrate the potential of Gear VR including:
As part of the Marvel's Avengers: Age of Ultron partnership with Samsung, Gear VR users will gain exclusive access to Tony Stark's Lab inside the all new Avengers Tower.

IMAX offers samples of Hollywood and documentary films in a virtual theatre with Samsung Gear VR – the next best thing to a live IMAX experience.

DreamWorks VR from DreamWorks Animation allows Samsung Gear VR users to interact and laugh with DreamWorks characters and content in a whole new way like never before.

Legendary's Pacific Rim Jaeger Pilot is an immersive content experience that puts viewers at center of the action with Samsung Gear VR.

Cirque du Soleil Media presents a 360 live-action 3D VR experience, featuring an act from Zarkana filmed by Felix & Paul Studios.

M-GO Advanced, a new paradigm for digital video VR applications, offers an unmatched interactive search and discovery experience with Samsung Gear VR.

Vevo offers more than 100,000 HD music videos, live concert events and original programming that can be enjoyed in an immersive, full-screen theater experience on Samsung Gear VR.

Protocol Zero from DENA enables Samsung Gear VR players to infiltrate enemy grounds undetected in blackout conditions with hi-tech optics including night vision, X-ray vision, and thermal vision.
Samsung Gear VR is powered by Oculus, and will automatically download special Oculus software to the Galaxy S56 & S6 Edge when connected for the first time. The Oculus software includes:
Oculus Home – Your VR home screen and content discovery center, which includes a Samsung section

Oculus Store – An application that lets you browse and download new content from the Oculus platform

Oculus Cinema – A VR movie theater and cinema where you can watch your favorite movies in an immersive virtual environment

Oculus 360 Videos and Photos – Be immersed in 360 videos and panoramas like never before from within Gear VR
Gear VR is equipped with a touch pad, back button, and focus adjustment wheel for an easy-to-use virtual reality device, while its flexible, lightweight materials make it comfortable for users to wear.
Developers can pre-register to receive information on the device at www.samsung.com/GearVR
Samsung Gear VR Innovator Edition is available in Frost White for AED 799 in limited quantities across leading UAE retail outlets.
Samsung Gear™ VR Product Specifications:
Gear VR Innovator Edition

Optical Lens

96˚ Field of View

Sensor

Accelerator, Gyrometer, Geomagnetic, Proximity

Motion to Photon Latency

< 20ms

Focal Adjustment

Covers Nearsighted / Farsighted Eyes

Interpupillary Distance

Coverage

55 ~ 71 mm

Physical User Interface

Touch Pad, Back Button, Volume Key

Connection

microUSB connection to the Galaxy Note 4

Dimension (Headset)

198 x 116 x 90mm

Weight (w/ strap)

379g

Contents

Available through Oculus Store

Galaxy

Note 4

Display

5.7 inch Quad HD Super AMOLED (2560 x 1440)

Camera (Pass-Through)

High Frame Rate Preview (60fps)
Full details and product images are available at www.samsungmobileuspress.com.
About Samsung Electronics Co., Ltd.
Samsung Electronics Co., Ltd. inspires the world and shapes the future with transformative ideas and technologies, redefining the worlds of TVs, smartphones, wearable devices, tablets, cameras, digital appliances, printers, medical equipment, network systems and semiconductors. We are also leading in the Internet of Things space through, among others, our Digital Health and Smart Home initiatives. We employ 307,000 people across 84 countries with annual sales of $196 billion. To discover more, please visit our official website at www.samsung.com and our official blog at global.samsungtomorrow.com
About Oculus VR, Inc.
Oculus, a Facebook (NASDAQ: FB) company, is revolutionizing the way people experience video games and other digital content. The company's first product, the highly anticipated Oculus Rift, is a virtual reality headset that allows players to step inside the game. It provides an immersive, stereoscopic 3D experience with an ultra-wide field of view and super low latency head tracking. For more information, visit: www.oculusvr.com
Samsung, Gear and Super AMOLED are trademarks of Samsung Electronics Co., Ltd.
List
No Prev Page
No Next Page